I knew that August would be a good month for picking up a few extra quid – there were a few big offers that we couldn't pass up, and sadly can't replicate every month.
Thanks to switching four bank accounts, August will probably be the standout month this year!
What have we managed to save and make in August, 2019?
To recap, we made £83.90 in July, made up of bank account interest, cashback, survey earnings, ebay and Curve rewards.
In August, we made £440.92. Here's how we did it!
Bank account switching
I've been threatening it for a bit, and the payments finally came through in August.
We received £150 from HSBC – £75 each for switching an account to them. Next, we received £250 from Royal Bank of Scotland – that's £400 in total. Totally worth it, even though banking with HSBC is like climbing a greasy pole.
Check out the current bank switching offers here.
Bank account interest
In August our current account interest total was £12.19. We said goodbye to a few accounts we've had open for years, and it'll mean that our monthly income drops a bit because of not getting the rewards/interest.
But hey, you have to crack the eggs to make the omelette, right?
Dividends
Thanks to my little experiment in investing last year, I occasionally get dividends. This month it was the whopping sum of £2.84. I truly am Daddy Warbucks.
Cashback
Our cashback tally is still made up of grocery apps – we got £17.61 back.
This time it was made up entirely by Shopmium. I can safely predict more variety for September though!
Monzo
Earlier in the month I opened up a Monzo account, mostly out of curiosity and the need to research referral bonuses for an article. I made £5 for opening the account – not bad, really.
Check out the post I wrote about Monzo and other referral bonuses here.
eBay
My ambivalence towards eBay continues just as before, but Ste has been carrying on in behalf of us both. He made £3.28 after fees by listing some books – all books that he'd tried listing before without success.
I guess it shows that you just have to keep going and trying a few tweaks here and there… but for that amount, it really doesn't seem worth it, does it? Yes, something is better than nothing, but you have to weigh up the outlay in time and energy… especially when you think about how little time and energy the bank switching took.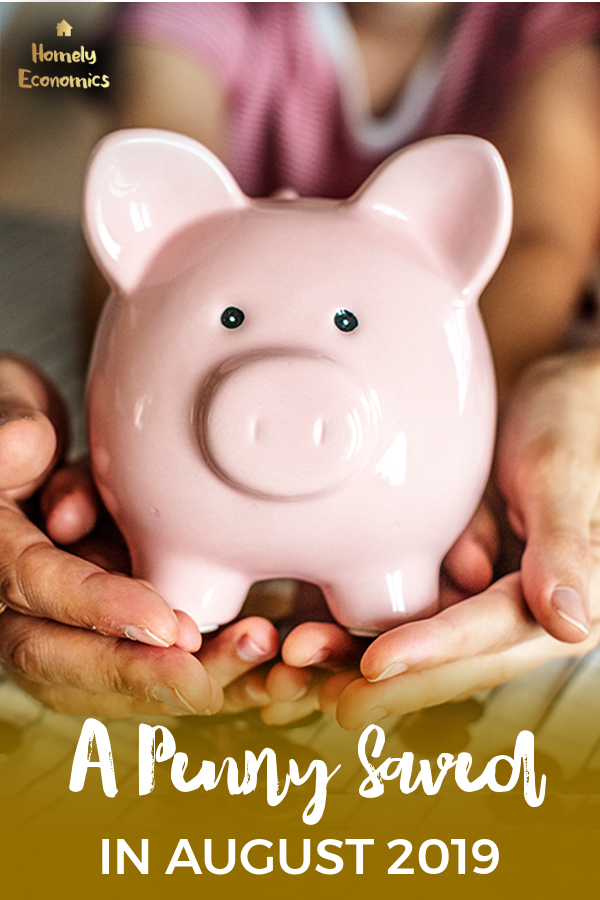 Anyway, you can check out what we did the month before, and see how we did for the whole of 2018.