Here are the UK cashback apps you need to reduce your food shop bill.
I've been using cashback apps on my phone for several years now, and I've figured out which ones I love enough to recommend to you. I've listed the apps I've used on a weekly basis, so you know they're legit recommendations!
These apps can save you money if you make sure to combine them with common sense – only buying what you actually need, and not being tempted to buy something unnecessarily.
The process is simple – buy an item on offer (having made sure it's the right one), upload a picture of your receipt within the specified time period and receive your refund via paypal or bank transfer. Scroll down for the cashback app reviews!
This post contains affiliate links, marked by *
Since I first reviewed Shopmium in 2016, they've really picked up steam and have a band of fans.
I'll admit that I stopped using it, but since getting a new smartphone, I installed it again and got £4.15 back the very first time I used it! I actually really regret not sticking with it from the get-go.
Here's why Shopmium is the best cashback app for supermarket shopping:
Fast payouts
As I said, I went shopping, claimed for my items and was paid via PayPal for each item separately the next day. No waiting around to build up a balance – that's what's stolen the top spot from my previous favourite app. When you advance up their rankings as you redeem more cashback offers and refer friends, you get paid even more quickly.
Great customer service
The fact is that, when you're dealing with receipt uploads and lots of different offers, things can go wrong. When I've had to get in touch, I've found my problems dealt with quickly and I've always been happy at the end of it.
High-value offers and a welcome gift
There are lots of good discounts, but also, plenty of free offers – where you get 100% of your purchase price back. On my first try, I got two free items (one was my welcome gift) and one for 50p – less than one third of the regular price.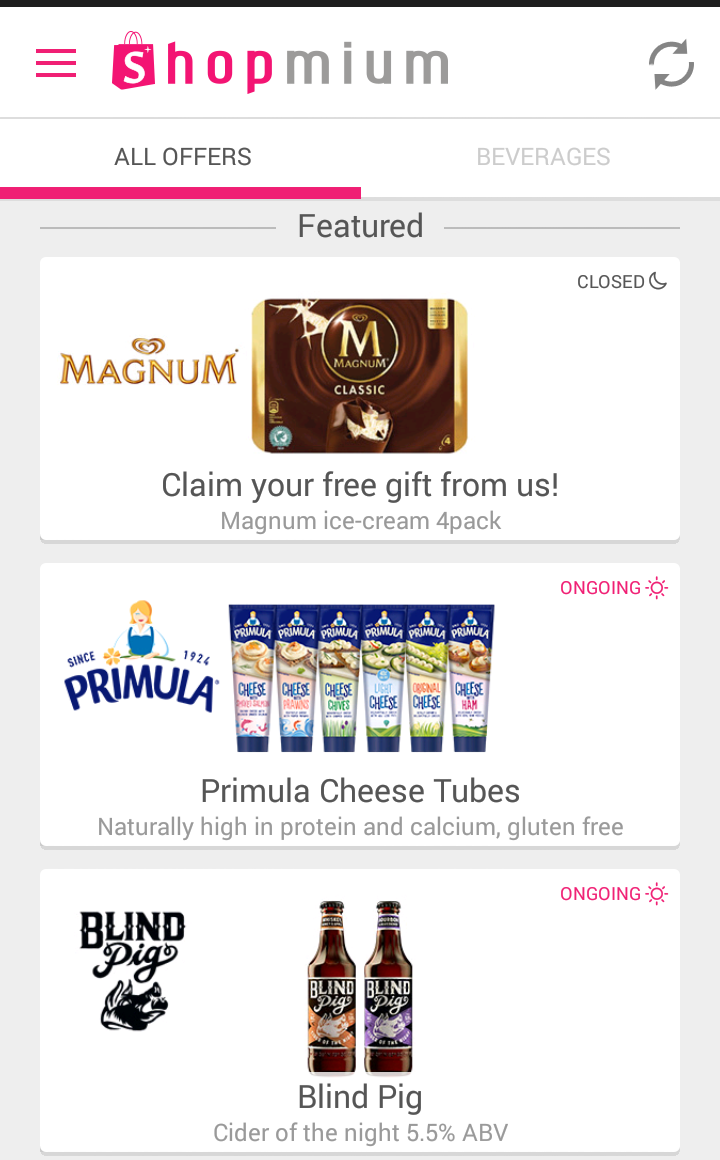 This app requires a barcode scan as well, which helps to remove the possibility of buying the wrong thing.
They promote their referrals program with free products, which means that if you sign up with a code, you get a free treat and the referrer gets credits. Naturally this alone makes it one of the most popular UK cashback apps.
Downsides of Shopmium:
The only downside I found was adjusting to the layout in the very beginning, because I was comparing it to other apps I had used before. But really, that's nothing; it's my favourite now.
2 – Checkout Smart
Here's why Checkout Smart is good:
Good design.
The interface is user-friendly, and it's constantly being upgraded and improved. The participating stores have increased, and you can get offers from a very wide range of shops. When an offer has been redeemed, it disappears from the app. This is one of the areas in which it's gained the edge over ClickSnap, which comes a close second.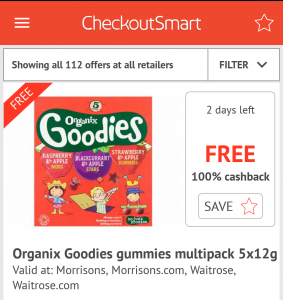 Customer service.
The customer service is great! Sometimes, things can go a bit awry with uploading a receipt or not being credited with the right amount. It's real life; things happen. I've found that my emails are always answered quickly and when one purchase wasn't immediately credited with the right amount, the difference was soon added to my account.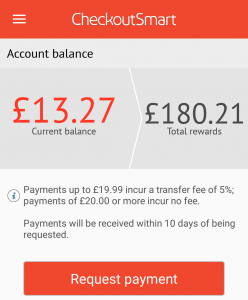 Downsides:
You have to wait until you've reached £5 to be paid (£1 for new customers) and then, there's a 5% fee. If you want to make sure your 'free' purchases are absolutely free, then you've got to build up to a £20 payout.
This put me off at first, but I'm comfortable with building up my earnings. It could take you anywhere between a few weeks and a few months to build up your payout level, depending on how much you shop and what offers you redeem.
Quidco's ClickSnap features a great variety of offers. Definitely add this one to your cashback arsenal.
Here's why Click Snap is great:
ClickSnap's offers are from most of the UK's major supermarkets. However, ClickSnap's major advantage over CheckoutSmart (see below) for me is that you don't need to wait for a £5 minimum to receive your payment. Quidco sends payments over £1, so your refund is much, much quicker.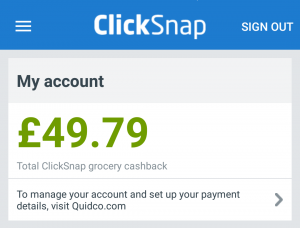 Downsides:
It used to be confusing when an offer that was already redeemed didn't disappear from the list. I had to get around this by logging into Quidco on a desktop and checking available offers, which was so long-winded. However, I'll be honest; I haven't used the app enough in recent weeks to know if this is still the case.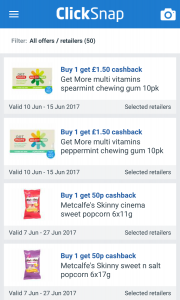 It's worth noting that you can't get cashback for the same item using the same receipt because of the partnership between Click Snap and CheckoutSmart – if you want to take advantage of the same offer, buy your items separately and upload the receipts separately.
I have a separate post that updates you on all TopCashback new member offers, and they often include food and drink items! Check it out here.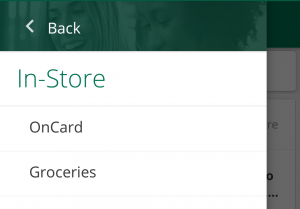 Snap 'n' Save is no more, but TopCashback still has cashback offers for groceries on its app – I've not used it in a long time, but I'm a true fan of TopCashback in general and have gotten several payouts for groceries from their app before.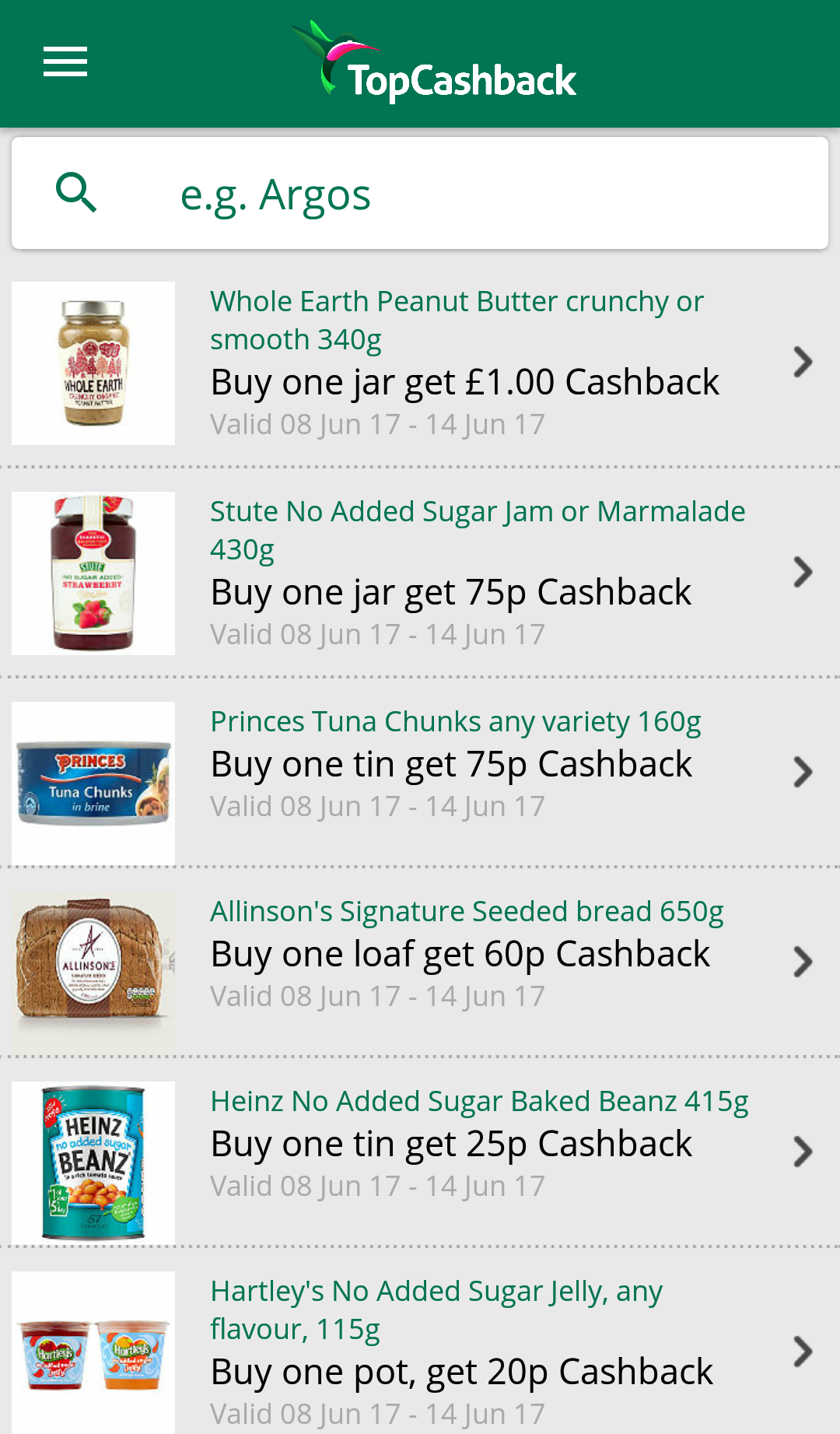 Over to you…
I'd love to hear from anyone with more suggestions, and if you have any feedback about these UK cashback apps, let me know in the comments!