Over halfway through the year, I've discovered my love for making the hunt for cashback and bank bonuses into a game. Frugality and saving money can become tedious after years and years, and finding a bit of fun where you can is always going to help.
We've switched four bank accounts between us, so hopefully August's post will be eventful!
What have we managed to save and make in July, 2019?
To recap, we made £75.77 in June. Things had increased a little, which was great, especially since I didn't feel as if we'd worked particularly hard. Well, I did work hard on my books, but this tally doesn't include any income from the blog.
In July, we made £83.90.
Earning interest from the banks
In July we earned £19.63 in interest and rewards – this time I got it all sorted and didn't miss out on anything major. However… we switched our Halifax accounts, so as of September our monthly total is guaranteed to be £4 lighter. A small trade for a couple of hundred quid though!
Cashback
Our cashback accrual is definitely improving – this time we got £20.69 back.
This was made up of:
The TopCashback payment was also for a supermarket-related item – a free bottle of shower gel that I found on offer in the groceries section of the app.
There's nothing like making the weekly shop into a treasure hunt for keeping things interesting!
Online earnings
As I hinted last time, my Prolific Academic balance built up to £17.29.
Now with Prolific there's no fee for cashing out, so if you were hesitating because of that, then hesitate no more. Surveys aren't going to get you rich, but hey, it's a good chunk of my broadband bill.
Curve Rewards
Like I said last time, my Curve card rewards have been very useful – I used £5 in Curve rewards points, and I realise that I've actually been leaving points (so, money) on the table by not using my card at the retailers I've chosen for cashback.
That's gonna change, I guarantee it.
Interested in Curve? Check out this post about why you should get a Curve card.
eBay
My irrational dislike for eBay continues, but I did make £21.29 after fees by listing some unwanted furniture. I did carry on, but my second listing bombed. Meh.
I'm just glad to have made that much with as little effort as I threw at it!
So that's what we've managed to make and save this month, not trying too hard. I'm pretty pleased with that! Have you had any savings success recently?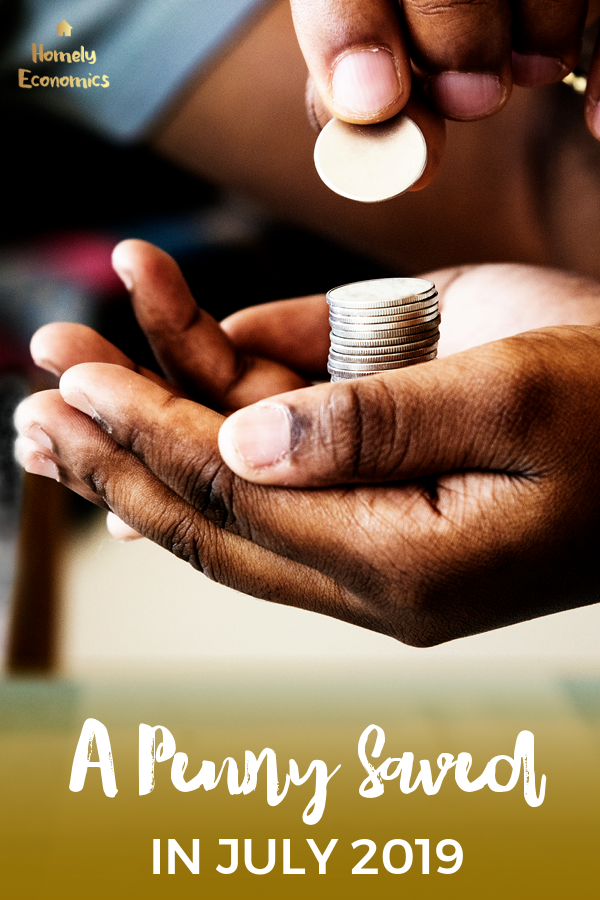 Check out what we did the month before, and if you want to go further back, see how we did for the whole of 2018.