Six months of calculating our savings and passive income! I don't know where the time goes, but I'm so glad that I get to write it all down here.
It's nice to get a bit of encouragement when you think things are going too slowly, and it's even more of a boost when you look at the bigger picture.
In view of that, I think I ought to calculate a six-month roundup of pennies saved in 2019!
What have we managed to save and make in June, 2019?
To recap, we made £45.78 in May, which was a little increase on April. Not bad, right? Remember, I don't include any blog or affiliate income in this any more – it's strictly casual "non-job" stuff.
In June, we made £75.77.
Earning interest from the banks
In June we earned £18.46 in interest and rewards – I once again missed out on £2 from a Halifax Rewards account due to a minor fluff in May. But that's what happens when life gets hectic with houseguests, it's not a major disaster!
Cashback
Our cashback activity is getting hotter – we got £18.74 back in June!
This was made up of:
Shopmium – £11.29
Green Jinn – £2.30
TopCashback – £5.15
As we usually do these days, we got the TopCashback payout as a virtual Mastercard, and although I forgot to use it for this month's council tax, I'm sure I'll put it to good use – one other option is the water bill, or just waiting for next month's council tax payment.
Online earnings
I've been building up my Prolific Academic balance over the last few weeks, and I'm up to over £17, but that'll be part of July's earnings. In the meantime I've made £3 from Pinecone Surveys.
But wait – June was a pretty special month for online earnings because it saw the culmination of a FOUR YEAR PROJECT! Yep, I got my second InboxPounds cheque for £20, four years after my first payout!
Why did this take so long? Well, I challenged myself to only use my InboxPounds account for clicking on paid emails, and see how long it would take to reach a payout that way. Now we know…
Curve Rewards
My Curve card rewards have really come in handy lately – I used £15.57 in Curve rewards points for my regular shopping and my mobile phone bill!
Check out this post about why you should get a Curve card too.
So June was a better month for making and saving cash, but a lot of the work in passive income is done up front, long before you start seeing the results.
Last month I talked about creating new products to sell online for passive income, and I've kept it up:
Check out my wedding budget planner here!
How much we made in the first six months of 2019
In June, our six-month total was £267.55.
Things have improved since January, haven't they? It might not seem to be a lot to some, but it's an average of more than £44 each month. That's more than our water bill or broad!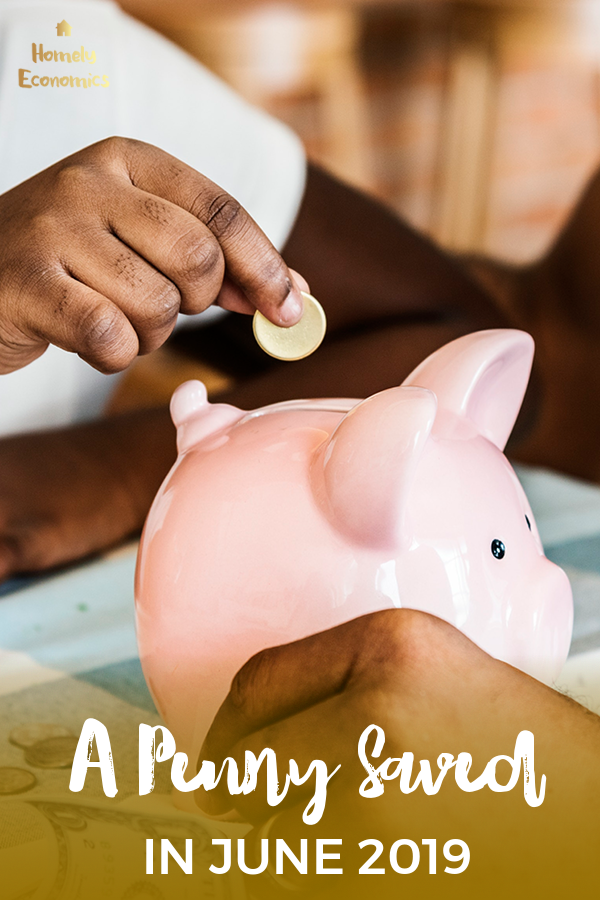 Check out what we did the month before, and if you want to go further back, see how we did for the whole of 2018.