I come across interesting snippets of money-related news all the time, but it's not always easy to research and present a post on each one individually.
Welcome to Lee's lazy roundup of sometimes weird and wacky money news!
World's biggest coin stolen
On Monday it was reported that a huge solid gold coin with a face value of $1 million (but worth $4 million) was stolen from the Bode museum in Berlin. The Canadian coin, known as "the big maple leaf", bears Queen Elizabeth's image on one side and, of course, a maple leaf design on the other. Created in 2007, it weighs 100kg and is the world's first million dollar coin.
The thieves appear to have broken into the museum through a rear window by some railway tracks, but how they managed to get past security systems and leg it carrying a hundred kilos of gold is beyond most people.
I'm pretty sure it's not just gotten lost down the back of the sofa cushions.
Why did the Canadian mint even make this coin? Because they could.
Kingpin landlord bans "coloureds", then says he's not racist. Or sorry.
Where can I even start – I was fuming for days before I could even write this post.
Britain's biggest buy-to-let landlord is facing legal action from the Equality and Human Rights Commission after banning "coloureds" from renting his properties. He alleges that they leave a curry smell after vacating the properties.
Notorious Kent landlord Fergus Wilson – owner of a significant chunk of Ashford – has had an email leaked by a disgruntled employee of his lettings agency. He doesn't seem to understand what the employee could have been upset about.
He also said he wasn't racist because he was happy to rent to "negroes".
Before instructing his agency to reject 'coloureds', he also banned  – and now check to see whether you'd fall under this list –
people with children under 18
single adults
battered wives
people on housing benefit
tenants without a rent guarantee
low income workers
zero hours workers
smokers
pet owners
people with the surname 'Wilson'.
And just when you thought you could move in, he's banned plumbers.
Now I've never been a plumber, a smoker or a Wilson but when I rented on the outskirts of Ashford for four years, I was in at least five of those "undesirable" categories. Still, I've never missed a month's rent in my life. And let me add – I'm not white.
As for "coloured" and "negroes" – well, if you think it's acceptable to use those words you'd better wake up to the fact that it's not the 1970's any more, and that's where you belong – the past.
New £1 is here, and no-one is panicking yet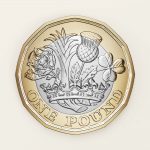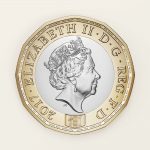 The new £1 coin has arrived, but apparently not in Burnley or Accy, as I haven't managed to get hold of one yet. I did try, though!
No signs of riots in the streets at the sign of the strange change, but it's a free for all at Tesco as trolleys have been unshackled…
HSBC offers 10 new gender-neutral titles for trans customers
HSBC's customers are to be offered a choice of ten new honorifics. The list includes:
Ind (for individual)
M
Mx (pronounced "mix"/"mux")
Misc (for miscellaneous)
Mre (for mystery)
Msr (miss/sir)
Myr
Pr ( for person, pronounced "per")
Sai (pronounced "sigh")
Ser (pronounced "sair").
I'm sure that other institutions will follow – Metro Bank already introduced Mx as an alternative choice in November 2016. As a language lover I find the development of new titles to be very interesting, but I'm a bit baffled as to the amount of options offered. I think Mx and Pr are most likely to prevail in public life, but we'll have to wait and see.
Finally…
Lord Balders has decided that he wants to sell our house. I've reluctantly agreed to go along with it, but I'm in a muddle really. It's been stressing me out over the last week, and although I know it'll probably take longer than he thinks, I'm starting to wig out.
We've both put a lot of hard work into this place, but I feel like I've put a lot of my personality into it as well, with my bedroom mural still unfinished (because it's so time consuming!) and so many garden plans still unrealised.
Well, there's no point in falling out. He sees it as a financial investment – fix it up and flip it – and realistically we could make quite a lot. So the new DIY push to finish the house will create lots of material for the blog (thinking positively) and if I can get myself motivated about any aspect of this, it'll make me happier than just moping about it.
Now it's over to you.
Any money news caught your eye this week? What do you think of these stories? Leave a comment below!