This post contains affiliate links, marked by *
Another Plum review? Well, I'm definitely not the first UK money blogger to pick up on Plum and all of the ways it can help you manage your money*, but I've finally given it a go myself and I'm here to share my Plum review as a user.
In this review I'm going to cover what Plum does, who it's for, and how much it costs. I like to think of Plum as my own financial butler – there to do the work for me while I spend my time focusing on being fabulous.
What Plum does for you
Plum is an app that connects to your bank account, scans your transactions and regular payments and sets aside an affordable amount of money for you. You can use this to simply grow your emergency fund without even trying, and you also have the opportunity to earn interest on your pot if you upgrade to Plum Pro.
Besides this, Plum can tell you where you're overpaying on your bills and switch you to a new energy supplier.
Of course, you can get started with Plum for free, and then decide to bump up your benefits by upgrading to Plum Pro if you want even more. Keep on reading to find out how much Plum Pro costs (it's not a lot!).
Plum is an extraordinarily easy way to sort out your finances, so if you ever wished you had a financial butler of your very own, well, wish no more.
How much does Plum cost?
You can download Plum and get started for free.
The Pro version of Plum costs only £2.99 per month on iOS, or £2 per month on Android.
What's the difference?
With the free version of Plum, you get:
Automated deposits
Spending analysis
'Lost' money detection – see if you're being overcharged.
With Plum Pro, you get:
Exclusive deposit rules & personalisation
Challenges to gamify the amount you put away
Earn interest on your cash
Separate pockets & goals.
Cashback, diagnostics & more (iOS)
Plum also has a refer a friend program, which is something I love!
Earning interest with Plum
With Plum Pro's Easy Access Interest Pockets, you can earn interest at 0.55% EAR, which is calculated daily and applied to your account monthly.
Here's the nitty gritty about Easy Access Interest Pockets: interest accounts are provided by Investec Bank, who have the right to change the rate at any time. The minimum amount to open an interest bearing pocket is £0. Please bear in mind that your money is protected under the FSCS up to £85,000.
If you were to deposit £1,000 into your savings account, without adding or withdrawing any money throughout the year, you'd have a predicted £1,005.50 in your account at the end of the year (at 0.55% interest).
Plum launches new 'Interest Pockets' at 0.35% AER in response to COVID-19 saving boom
Plum is currently offering a competitive rate of 0.35% Annual Equivalent Rate (AER) for anyone who opens an Easy Access Interest Pocket. This comes as an addition to the Easy Access Interest Pocket with 0.55% AER which is already available for Plum Plus and Plum Pro subscribers.
So you can use Plum for free and watch your deposits grow even more than before!
Who is this app for?
Whether you're busy, overwhelmed or just bored of the very idea of finances, Plum can help you. But you really don't need to be at any extreme to benefit from it – a helping hand can give anyone a boost in the right direction. It's easy to use and does the heavy lifting for you, and that's essential for this day and age where we're all facing new and unexpected things to get stressed about!
I'm using it right now, and it's fantastic. Plus, having FSCS coverage on the money in Plum Pro's interest pockets and being FCA regulated gives me confidence in Plum and its team behind the scenes.
Download the free Plum app and start setting more money aside today.*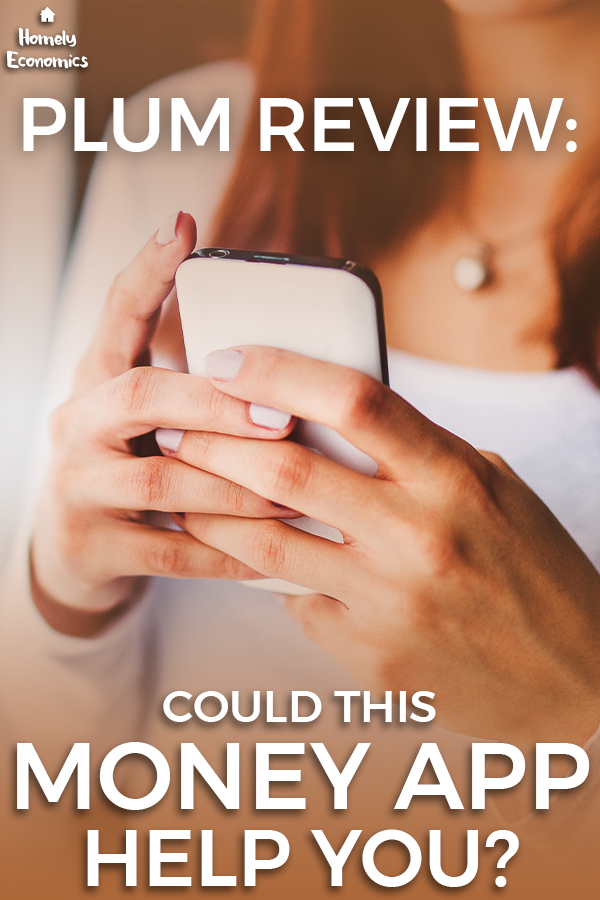 Master your money with Plum for free!