This post contains affiliate links, marked by *
It can be hard to find the right creative gifts for crafters, especially with the myriads of craft supplies available – there's often too much choice. Besides, what can you get for the crafter who has everything? Well, here are my ideas!
Craft-inspired jewellery
For some reason, I just love jewellery in the shape of art and craft supplies – it's like wearing my heart on my sleeve!
Check out some of these talented jewellers I found on Etsy.
1 – Dressmaker's charm bracelet
This silver dressmaker's charm bracelet by RockRoseJewellery* is just so lovely and elegant, and you can also find the charms available as a pendant necklace.*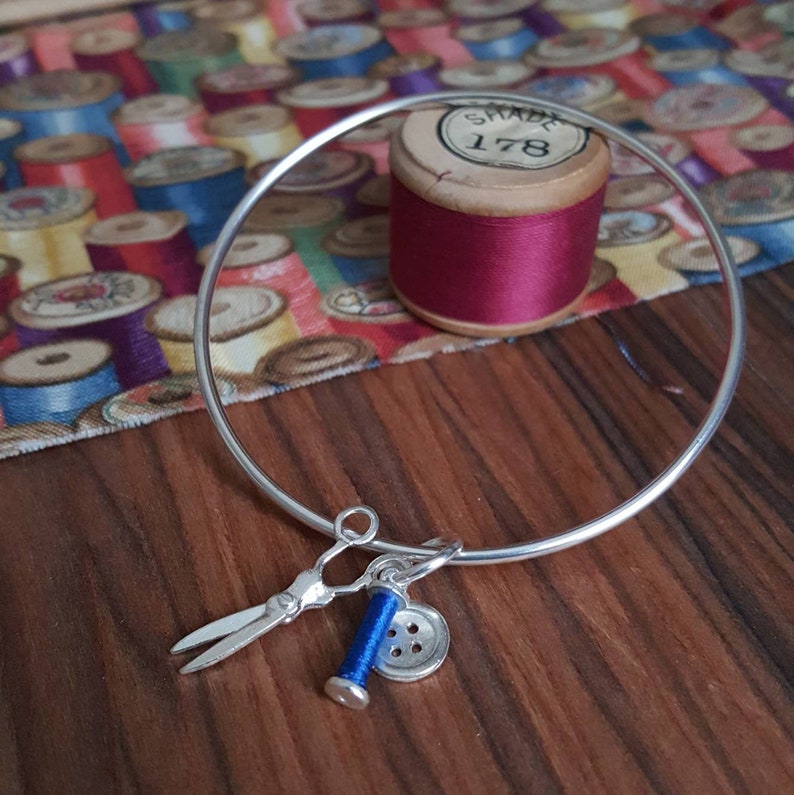 This would be a lovely gift for a seamstress, dressmaker, quilter or textile artist.
2 – Coloured pencil resin pendant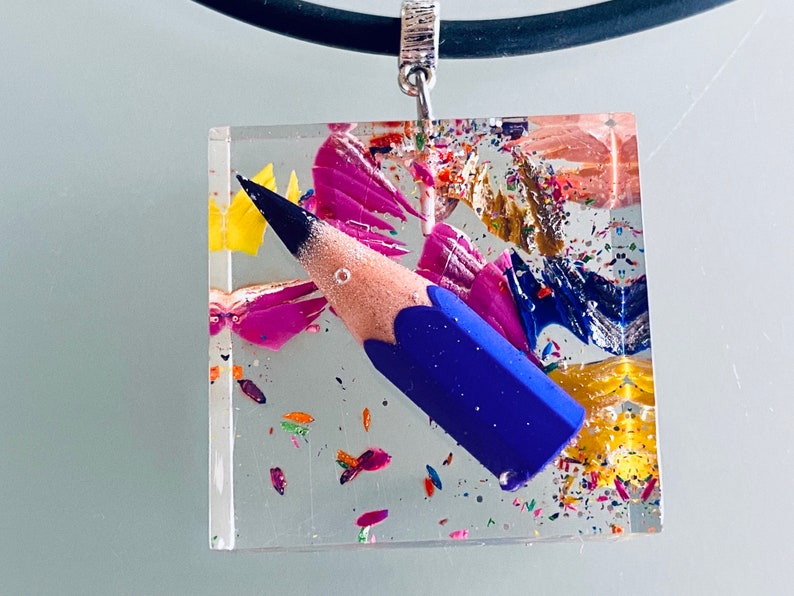 I have a soft spot for coloured pencils as jewellery and accessories, so Kunstarte's coloured pencil pendants* really hit the spot. They're ridiculously vibrant and happy!
3 – Coloured pencil heart pendant
While I love the rainbow versions of butnotasweknowit's coloured pencil accessories*, these heart-shaped pendants made of coloured pencils* are really charming.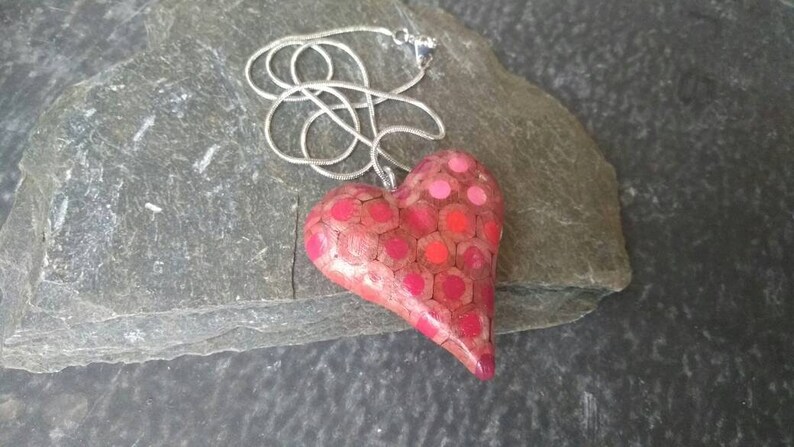 Craft room storage
I'd guess that every crafter struggles on some level with storing art craft materials and finished pieces, so crafty storage solutions would always feature on my list of creative gifts for crafters. We all know that when it comes to storage,, like craft supplies, there's no such thing as too much!
4 – Metal die storage unit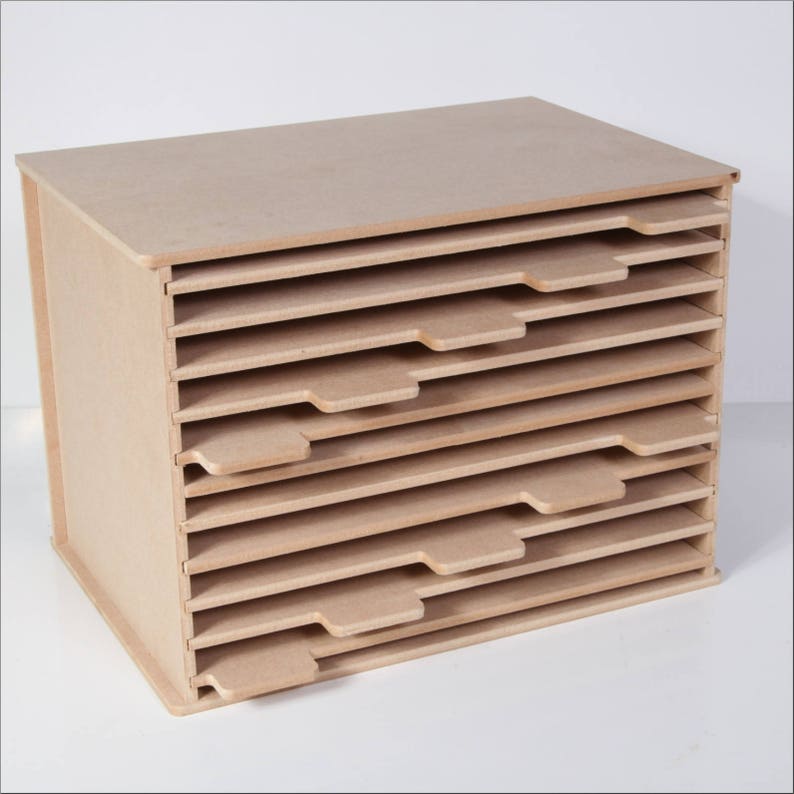 I bought myself a die cutting machine to use as a printing press, and now that I understand just how they work, I can see how addictive it is… and how many dies you can accumulate! This clever little storage unit by LaserSmith* can double up as storage for paper, lino prints, stencils, patterns and much more.
They're one of my favourite shops for finding storage solutions as each MDF piece can be painted in whatever colour you like, and many of their units will fit into Ikea Kallax.
5 – Tweed storage pods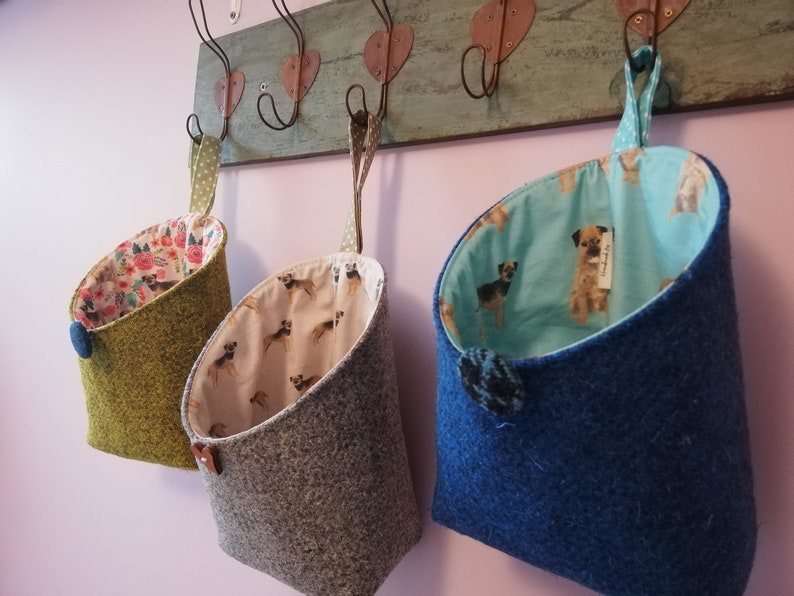 These tweed storage pods* are so sweet, and they remind me a lot of some storage tubs I used to make many years ago – but in much nicer material. They're a lovely way to store yarns, fabrics or small accessories.
6 – Retro suitcase set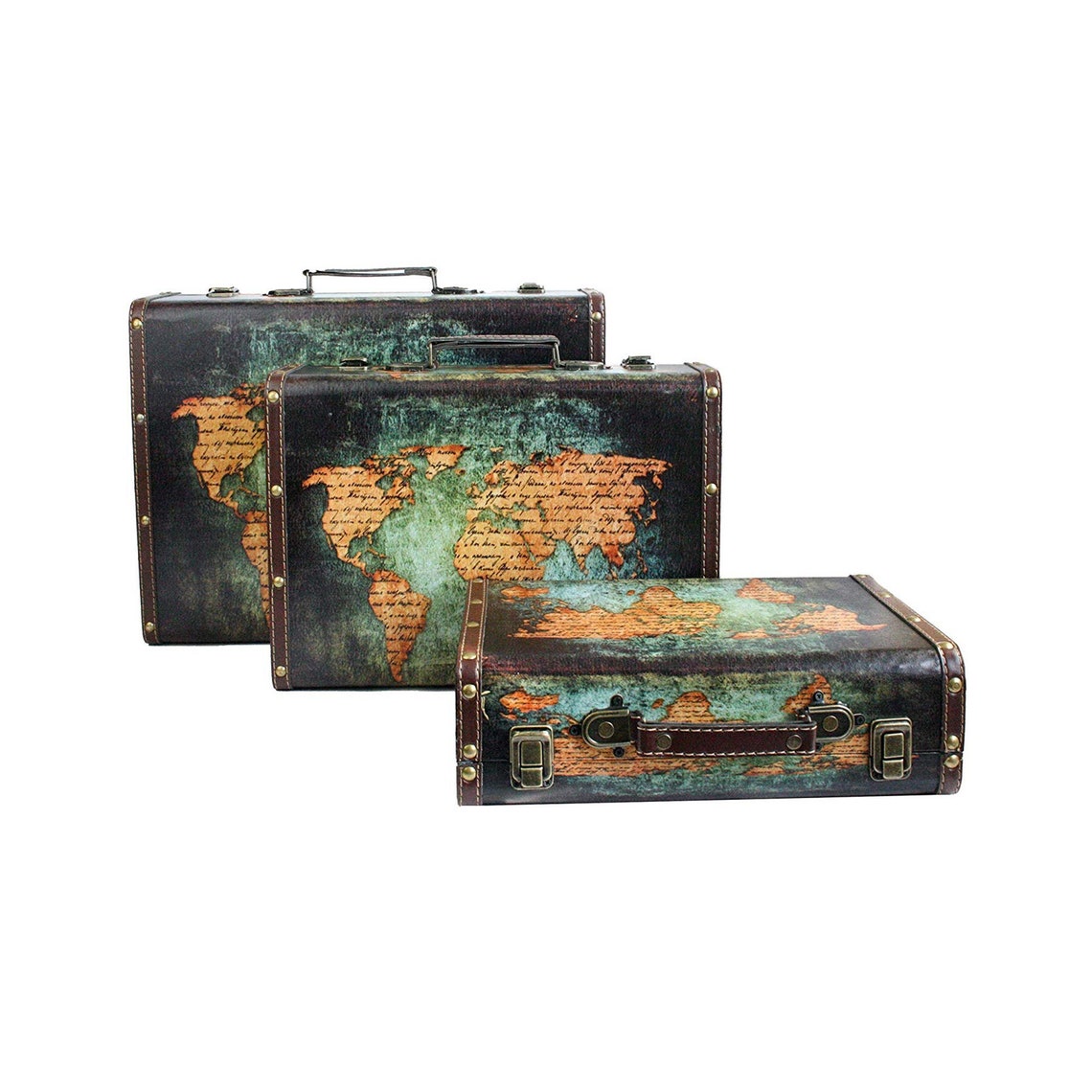 Years ago I collected quite a few vintage suitcases from antiques stores and boot fairs, and I use them to store my art supplies and fabrics. These retro suitcases* are just the trick for hiding a crafter's bits and bobs in style.
Notebooks
If you're like me, you can't resist a notebook, whether you need another one or not. When it comes to handmade notebooks though – that's my kryptonite. I'd guess that every crafter would love a beautiful book to use either as a scrapbook, sketchbook or journal, and I've found lots!
7- Cyanotype printed coptic stitch book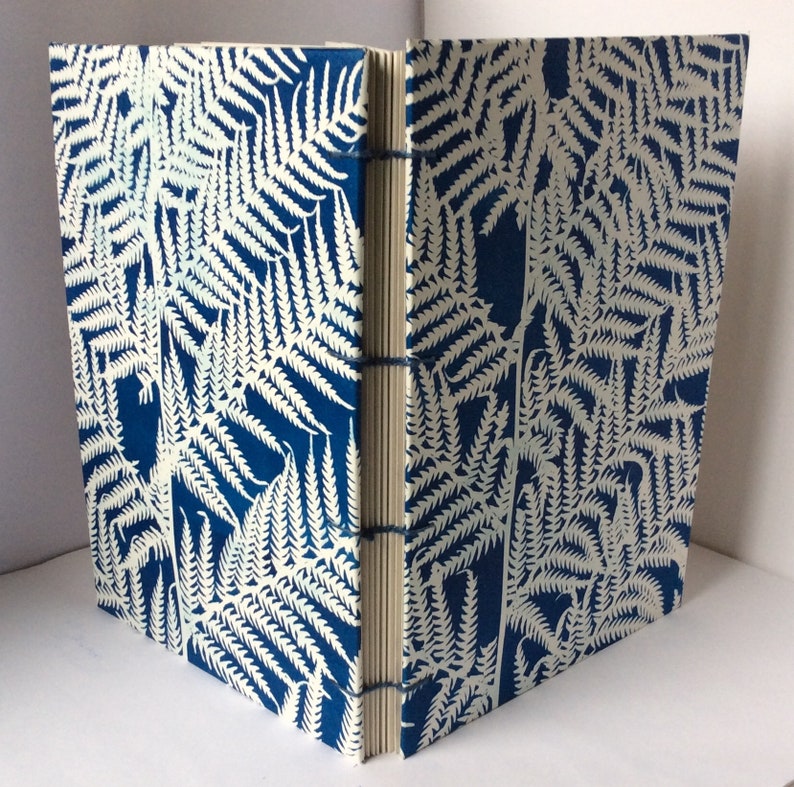 Somebody stop me – this cyanotype (sun printed) book has got to have one of the most beautiful covers I've ever seen. While each one is unique, Sun Printed Cards's Etsy shop features lots of equally gorgeous cyanotypes on books, cards, lampshades and more.
8- Japanese stab stitch letterpress book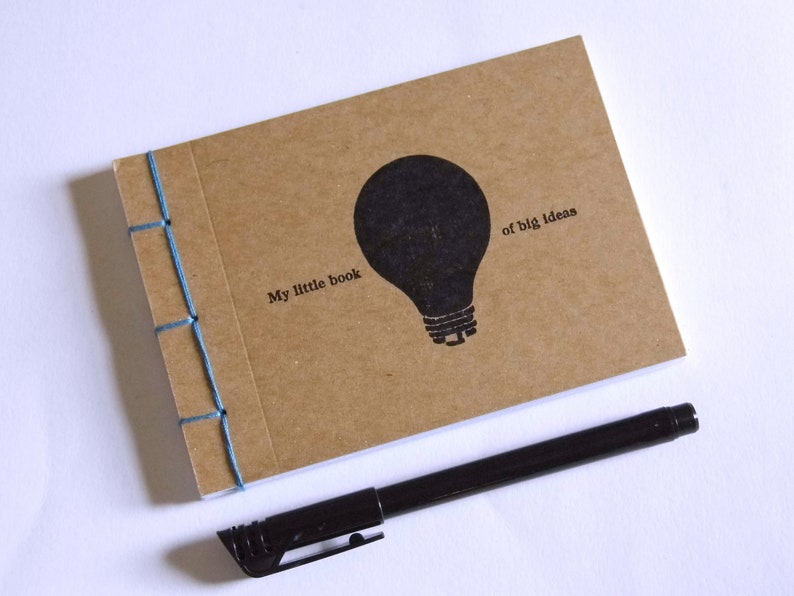 This little journal with its letterpress printed cover* is just delightful. Any book that combines Japanese stab stitch binding with printmaking techniques is an absolute winner (in my book).
9 – Handmade case-bound denim book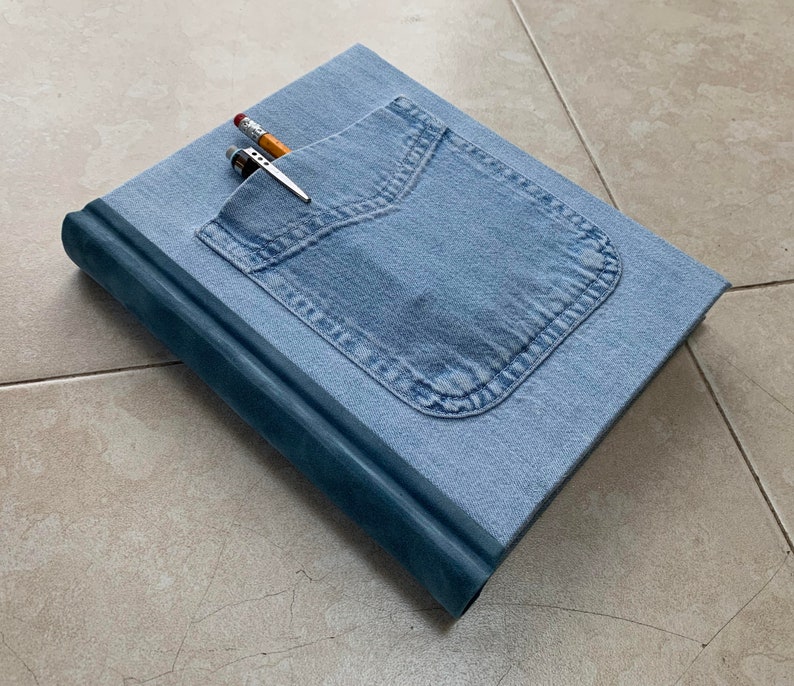 A well made, handsome case-bound book truly is a thing of beauty, and this denim case-bound book ticks all the boxes while still being a whole lot of fun. The Jonathan Day Book Art store* is full of absolutely stunning books – you'll have a hard time choosing just one!
Handmade mugs
A long time ago, I used to be a ceramicist, and I still have a huge fondness for studio pottery and handmade mugs and cups in particular. Even though I do enjoy commercially printed mass produced mugs, there's nothing like a handmade, stoneware fired mug to turn a brew into a treasured event.
One thing that crafters and artists will agree on is that a cherished mug will live on and on as a storage vessel – moving on from holding coffee or tea to holding pencils, brushes or markers – and always holding a place in your heart.
10 – Ballat Design's contemporary handmade coffee mugs
These angular, sculptural mugs by Ballat Design* are just my thing, and I must admit that I would probably spend more time looking at them in awe than using them!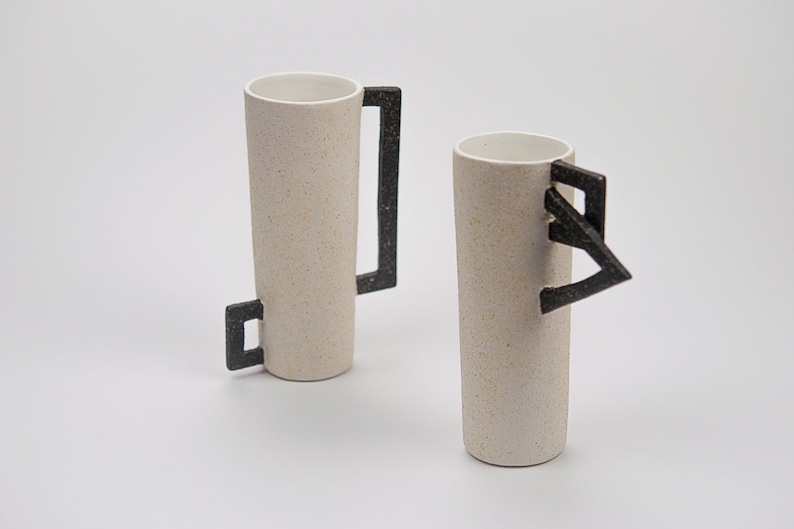 There are four design options, and they're perfect for a craftsperson whose sensibilities steer more towards the modern than the twee.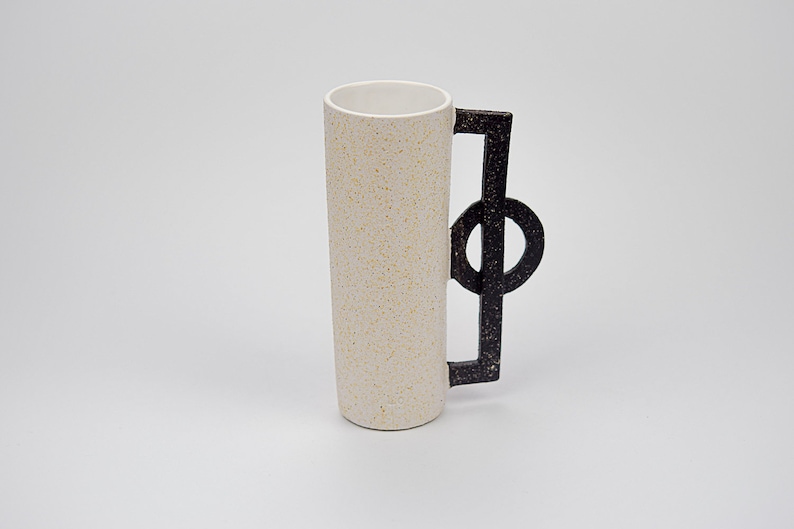 11 – An Etsy gift card
I've written about gift cards on the blog before, so you know I'm a believer, but an Etsy gift card* has got to be the perfect gift for any crafter – especially for the crafter who seems to have everything.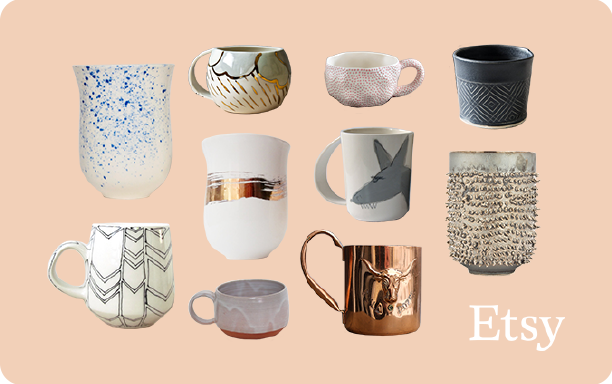 Besides getting exactly what they want, they'll get lots of inspiration as they browse!
More ideas for creative gifts for crafters:
If you'd like some more inspiration, click here for a guide to some wonderful gifts under £30.*