This post contains affiliate links, marked by *
3 gift card tricks that can save you money (and make money too)
Gift cards have been around for ages, and they're often seen as no more than an easy (or lazy) option for a present. Yet, gift cards can be so much more than that, and it's surprisingly easy to use them to save and even make money.
Simply put – don't give gift cards as gifts – buy them to use yourself and save a fortune on your shopping!
Buy gift cards second-hand
Gift card marketplaces are websites or apps where you can buy discounted gift cards from a huge range of stores and also sell on your unwanted gift cards to a willing buyer. It's a great way to make a bit of cash from a card that might never be used.
I used to use Zeek regularly before it closed, but have since used Cardyard.
The best thing about this is being able to buy gift cards for supermarkets and stores that I would be shopping in anyway – it's basically trading my money for more money in return. What's not to like?
Besides Cardyard for buying and selling, I've found MyIDRewards which allows you to buy discounted shopping cards (which costs £12 a year to join – yikes), and Zapper, which allows you to sell your gift cards, but not buy.
Amazon gift cards
I used to be very sceptical of Amazon gift cards*, but I changed my mind after I saw how much I could get off my shopping if I took advantage of using my gift card balance and taking advantage of Amazon's gift card offers.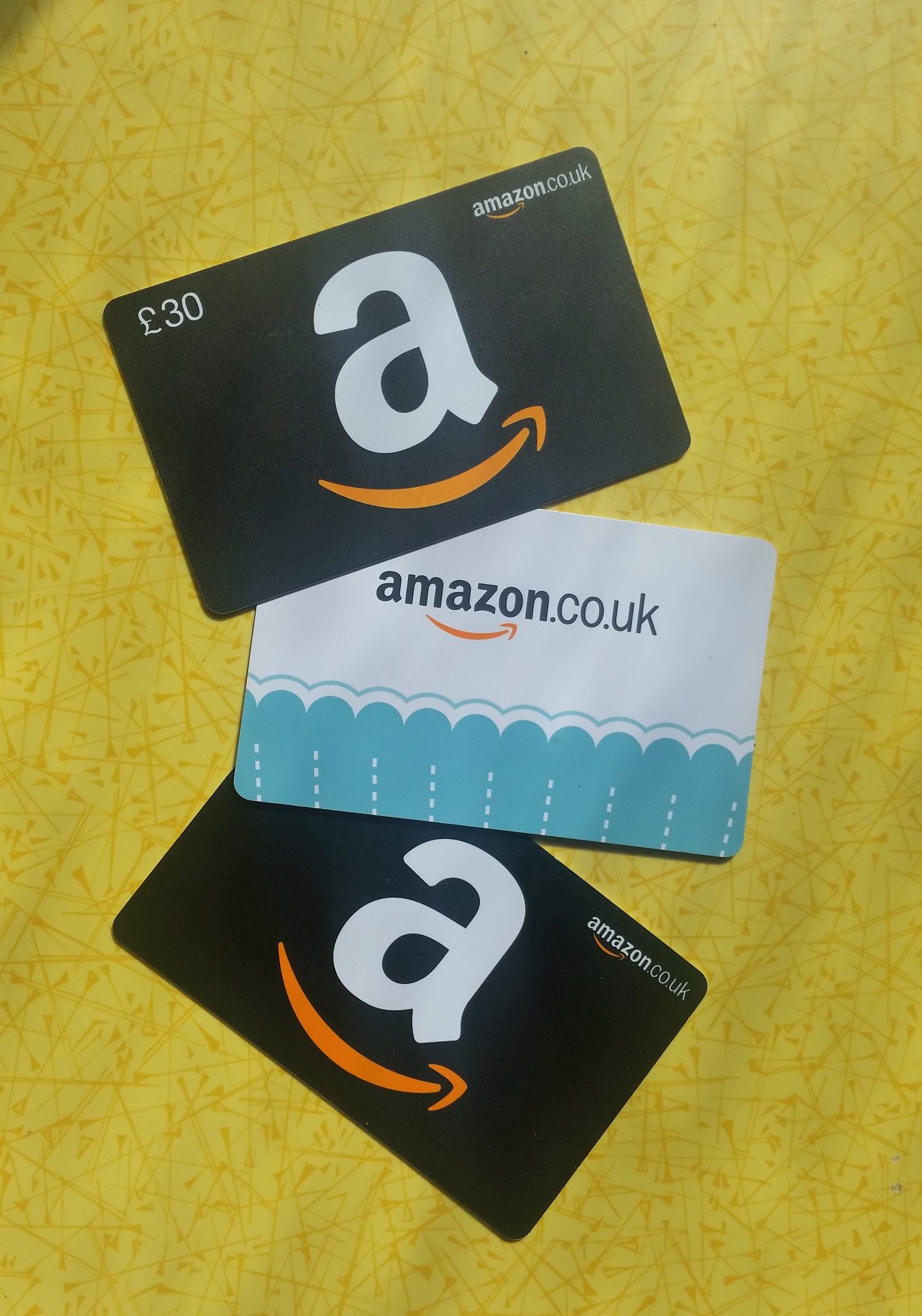 Occasionally, I'll receive an offer from Amazon to get a bonus payment if I top up my gift card balance – sometimes, it's an offer of an extra £5 if I top up by £100. Is this too much hassle for plonking down £100 in one go?
Well, think about it this way – it's a 5% return. There aren't many places to get that kind of return in a few minutes.
Also, it's worth it for me as I often plan purchases for my home improvements so I'm sure I'll spend a certain amount.
TopCashback gift cards
TopCashback is my favourite website for shaving money off my shopping, and I'm pleased to say that they've rebooted their TopGiftCards* site- you can get up to 6% cashback on all cards bought there.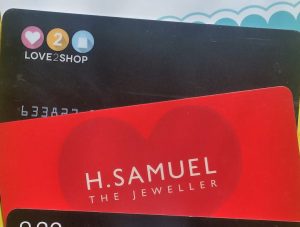 The range isn't extremely wide, but it's still a good range, and a good discount. Still, there are other useful ways of taking advantage of TopCashback gift cards.
More TopCashback gift card perks:
With TopCashback* you can get up to a 12% bonus added on top of your cashback when you choose to receive it as a gift card or e-gift voucher.
If you don't like to be restricted to one retailer, then one of the best ways to take advantage of this is to choose a Love2Shop card, as they can be used in such a wide variety of high street shops, including Iceland (so you can save on your supermarket shopping).
Read about 3 simple ways to save and make money with gift cards!
Click To Tweet
Gift card hacks – things to remember.
Gift cards are usually the same as using cash – as in, if you lose them, they're simply lost. Be careful about where you stash them, and look after them the same way you'd look after physical money.
They usually have an expiry date, so be sure to use them before then – often card providers can show some flexibility in extending your card or transferring the balance, but it's best to be pro-active and either call the gift card issuer and ask, or just use your card before the expiry date.
There are sometimes restrictions on what you can buy – usually, for example, you can't use a gift card to buy another gift card!
Over to you…
Hopefully this has shown you some of the ways you can make your essential shopping a bit cheaper by using these 3 gift card tricks.
I'd love to hear how they've worked for you, and if you have any more gift card hacks of your own to add, feel free to do so in the comments below!