Saving has been pretty straightforward but making extra income still hasn't been much of a priority. Thankfully I've set up a few low-effort pocket money streams for lazy months like these!
What have we managed to save and make in November, 2019?
To refresh your memory, we made £85.80 in October, which I thought was pretty good.
In November, we made £272.96. Here's what that was made up of:
Curve cash
I used £8.20 of Curve cash – Curve's rewards points – to pay for goods in November.
Actually, I'm in the middle of working out a few kinks with Curve's customer support over a refund, and I have to say I'm surprised and very disappointed at how it's been handled so far. Just because I recommend them doesn't mean I'm blind to actual flaws.
Still, I do continue to use Curve as it's still great overall – and hopefully this one problem will be resolved soon. One mistake doesn't necessarily put me off using a product that benefits me in the long run.
Bank account interest
In November our current account interest total was £9.22.
That reminds me, it's probably time to set up some more regular savings accounts before they get pulled altogether.
Referrals
November was pretty good for referring friends, as we received £100 for giving a referral to Nationwide. Nice to know our friend also got £100, and a new current account!
Have a look at my refer a friend schemes post here.
Cashback
Our cashback this month has come to us courtesy of four sources: Shopmium*, CheckoutSmart, Quidco and TopCashback.
Here's the breakdown:
Shopmium – £25.39.
CheckoutSmart – £22.49.
Quidco – £8.15.
TopCashback – £95.42.
You can see that most of it is grocery-related, but that's genuinely what we spend the most on.
Dividends
Wait for it – 17p!
High drama indeed. That's all from Freetrade, which has actually queued up a free share for me from someone else using my referral code. So maybe next month there'll be more to share.
That's all for now!
So it goes to show that even if you don't care much for side hustling, you can still pick up some extra pennies with referrals that benefit everyone. I wrote about some low-effort money-making activities in this post, if you're interested in reading more.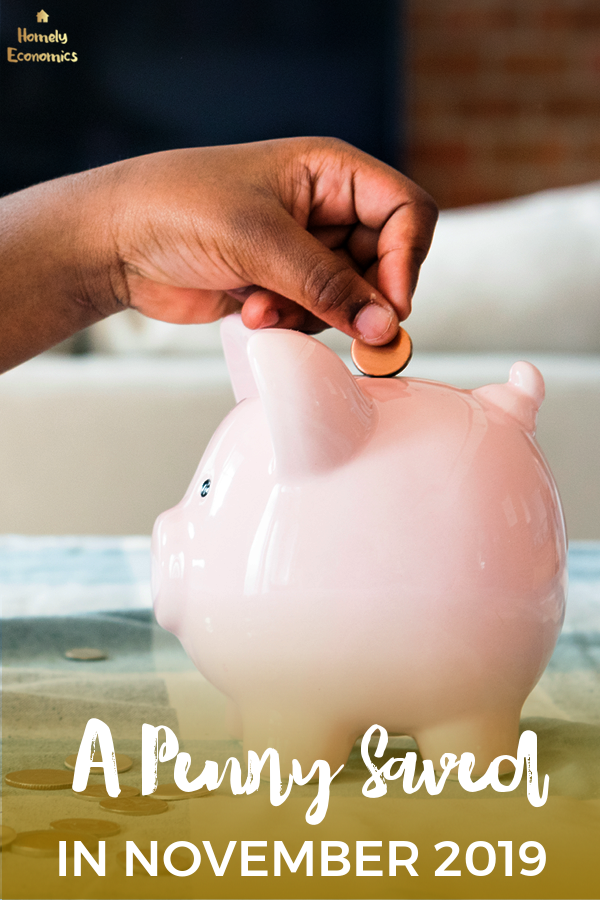 As always, you can check out what we did the month before, and see how we did for the whole of 2018.