It's great to look back and see things working out the way you wanted them to – ending a month in the black with income to save is a privilege that lots of people would love to have, but don't.
It might be harder for some of us than others, but it's something we can all work to achieve. Here's what we did to help ourselves financially in October.
What have we managed to save and make in October, 2019?
To recap, we made £66.08 in September, which was ok. The interest-earning bank accounts had been turned over in pursuit of August's big payouts,
In October, we made £85.80. Here's how we did it:
Curve cash
I used £23.31 of Curve cash – Curve's rewards points – to pay for goods in October, and wrote about it in my last Five Frugal Things.
It actually surprised me how much I'd used. The good thing about blogging about my little money hacks is seeing how they actually do pay off!
Bank account interest
In October our current account interest total was £8.09.
We're probably going to give it a month or two before switching accounts for cash again. Neither one of us wants to keep our HSBC accounts open; it's like they belong in a Flintstones episode, but it's not even slightly amusing because we like banking in the real world.
Receipt snapping
This is an entirely new entry – I made £10 with Shoppix.
Shoppix is an app that allows you to accumulate points through taking pictures of your receipts and doing a few very short surveys based on your receipts.
Is it easy? Yes.
Is it quick? Oh no.
I guess it depends on how many times you hit the shops, but it took a few months to get up to that payout. Yes, I could have received a fiver sooner, but I wanted to have something to show you!
Cashback
Our cashback this month has come from only two sources, totalling £41.50 back.
This time around it came from Shopmium and TopCashback.
Here's the breakdown:
Shopmium – £21.50
TopCashback – £20 (we actually earned £1.60 from groceries but I haven't withdrawn it yet)
Ste's requested his CheckoutSmart balance, which should come in early in November. I don't know if he'll keep using the app after that though, as it's taken so long to get his balance up to the point of paying out, and Shopmium has spoiled us for fast, easy payouts.
Loyalty points
We don't usually use our Tesco Clubcard points for shopping in store, but I noticed that one of my vouchers for £3 had expired back in August. Gutting, right?
I tried scanning it in the Clubcard app at the checkout and voila – it worked; £3 off the total of our food shop. Good thing I gave it a shot, eh?
That's it for now!
I hope you've found something that piques your interest and helps you stash a bit of extra cash. How have your side hustles and passive income projects gone in October?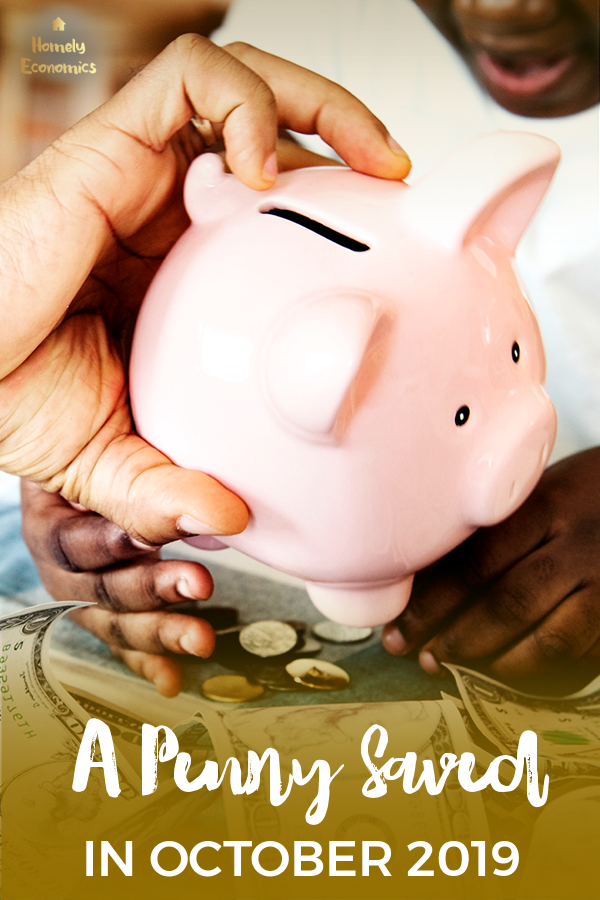 As always, you can check out what we did the month before, and see how we did for the whole of 2018.