This post contains affiliate links, marked by *
I think that September was a pretty good month for us – not exactly great, because we had to pay out quite a lot on getting our banger to pass its MOT, but we still did our fair share of bargain-finding and money-hacking to counterbalance it.
A lot of those things, like switching broadband providers, won't pay off until later on down the road, but we still feel pretty good for putting in the work.
What have we managed to save and make in September, 2019?
To recap, we made £440.92 in August. That's probably our best month ever (for non-blog work) since writing these posts. It was made up of bank account switch incentives, cashback, survey earnings, ebay and Curve rewards.
In September, we made £66.08. Here's how we did it:
Bank account interest
In September our current account interest total was £8.44. It's hard to get accustomed to such a sharp reduction, especially after it's been a fairly constant number for some time.
Still, we got a better return from the accounts we closed because of the switching offers, so we can't complain!
Cashback
Our cashback this month is a bit more varied in its sources – we got £57.64 back in all.
This time it wasn't made up entirely by one app, but included Shopmium, CheckoutSmart, TopCashback and Quidco.
Here's the breakdown:
Shopmium – £16.74
TopCashback – £11.50 (70p from groceries)
Quidco – £7.77 (£2.01 from groceries)
CheckoutSmart – £21.63
Another way of putting it: £16.56 was cashback from general purchases, and £41.08 was free food!
If you don't know how these apps work yet, just click the links above to read more about them.
That's all, folks!
I hope you've enjoyed a little look at what we've made and saved in September. Every month is a bit different, and some months we do more of the groundwork, whilst in other months, we get the rewards.
Who knows when this batch of rewards will come in? Whenever it does, you can be sure we'll tell you about it here!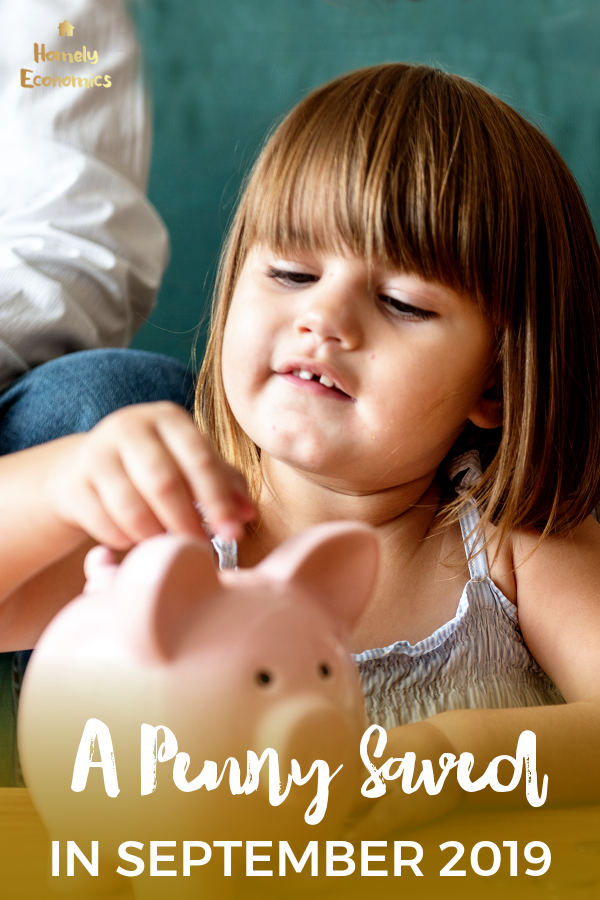 As always, you can check out what we did the month before, and see how we did for the whole of 2018.