Counting the cost of a listed building
I'm happy to introduce a guest post by Faith Archer from Much More With Less, a blog about moving to the country, living on less and making the most of it.
Does your dream of moving to the country include a thatched cottage with roses round the door? Whether your heart is set on half-timbering, or you prefer a Georgian pile, brace yourself for the costs involved when living in a listed building.
What is a listed building anyway?
By listed, I don't just mean all the 'houses for sale' on Rightmove.
Officially, listed buildings are judged to be of architectural or historic interest, and worthy of special protection. The older the building, the more likely it is to be listed. Around half a million buildings in England are included on the National Heritage List for England (NHLE), maintained by Historic England. (You can search the list here).
Similar lists are run by Historic Environment Scotland, Cadw and the Northern Ireland Environment Agency for Scotland, Wales and Northern Ireland respectively.
In England, there are three categories of listed building:
Grade I buildings of 'exceptional interest'. Think castles and cathedrals.
Grade II* buildings are 'particularly important buildings of more than special interest'
Grade II buildings of 'special interest', ie all the rest. 92% of all listed buildings are Grade II.
When we were planning to move to the country, we intended to buy a nice solid sensible house. Instead, we fell in love with our current home in Suffolk. It's a Grade II* listed Georgian house, very pretty, and not remotely sensible from a money-saving perspective.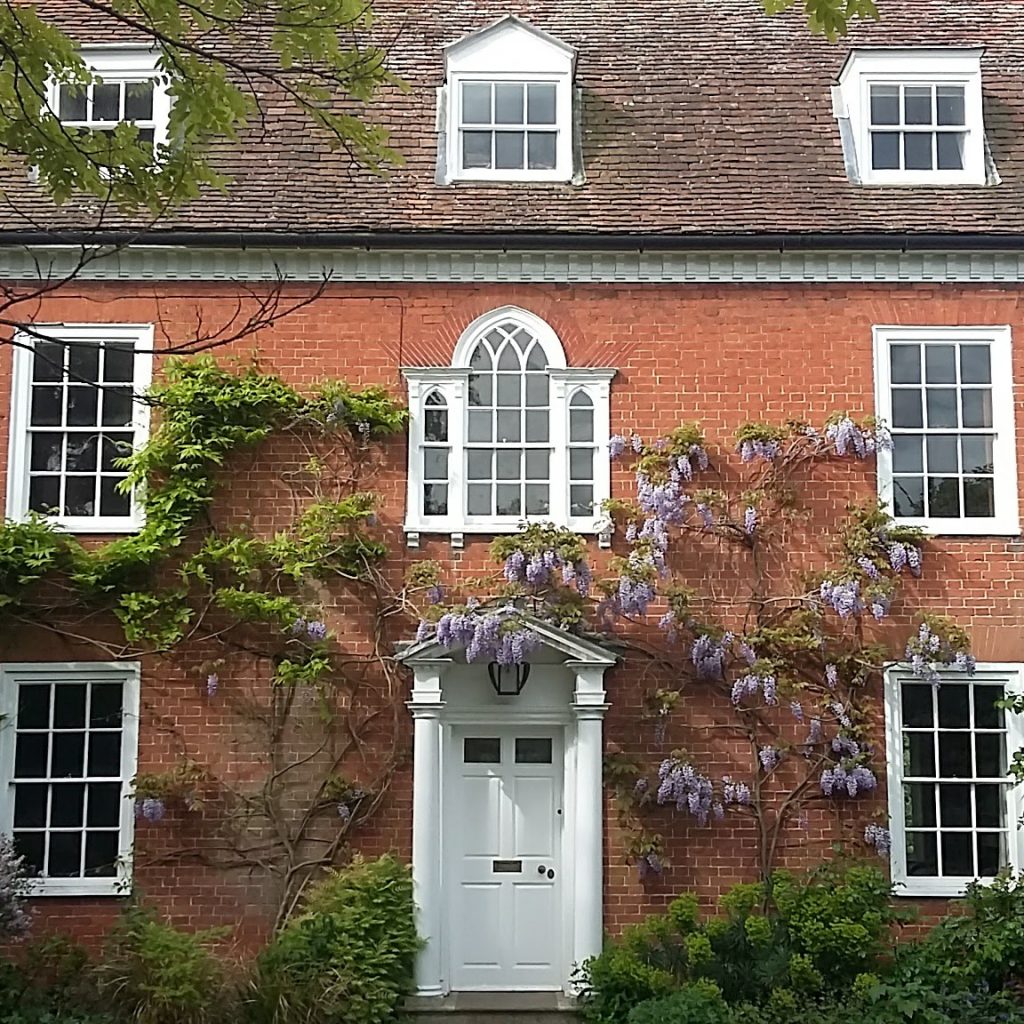 Extra costs to consider for a listed building
If you're going to live in a listed building, you'll need to love it, because there are extra costs to consider.
Here are some of the main areas:
Survey
Extra costs for a listed building start early. When we were buying our house, we paid for a full structural survey rather than a cheaper standard Homebuyer's Survey, which would have been fine for a typical modern house. Old buildings can have so many issues, it makes sense to go into any purchase with your eyes open.
I rang the Society for the Preservation of Ancient Buildings (SPAB) for recommendations for a local surveyor who would be familiar with likely problems and sympathetic solutions.
Repairs, alterations and extensions
Don't move into a listed building expecting to chuck up a quick extension, knock down loads of internal walls and whip out those draughty windows in favour of spanking new PVC.
The listing is meant to protect architectural heritage, and the local planning officer won't look too favourably on damaging changes. This applies to repairs too. For example, when we needed to replace roof tiles, we had to get matching old ones from a reclamation yard, rather than nipping down to B&Q. Repairing a rotten wooden window frame, to retain the original patterned glass, cost more than bunging in a new one.
A listing doesn't mean structural alterations and extensions will automatically be rejected, but you'll have to apply for both planning permission and listed building consent. Carrying out unauthorised works to a listed building is actually a criminal offence.
For a smoother process, contact the local planning department and arrange an appointment with the heritage officer to discuss the proposals. Be prepared to make compromises and allow extra time for the paperwork and process of getting listed building consent from your local planning authority, especially if the proposals have to be be approved by Historic England.
Remember, if a previous owner made changes without consent, you could be required to cover the cost of changing them back. To avoid any nasty surprises, make sure your solicitor asks for a copy of the relevant paperwork when buying a listed building.
Decorating
According to our conservation officer, older buildings were meant to breathe, unlike modern hermetically sealed boxes. He therefore recommended using materials like breathable chalk based paints or limewash, rather than slapping on a few coats of vinyl gloss.
Luckily when redecorating our bedroom and dining room, we did manage to find a more affordable Dulux range of breathable paint, rather than spending a fortune on Farrow & Ball.
Insurance
Buildings insurance is not based on the value of your home if you sold it, but the cost of rebuilding if it was destroyed.
And guess what – if repairing a listed building costs more, because of the need to use traditional materials and workmen who know how to use them, so does the cost of rebuilding the whole house.
Household insurance for a listed building is therefore typically more expensive than for a modern property. In our case, buildings and contents insurance for our four bed home in Suffolk is more than three times as expensive as it was on our four bed terrace in London.
It's worth choosing an insurance company that is familiar with the issues involved. If a wall gets destroyed, for example, you don't want to pay the difference if the loss adjuster offers the average cost, but Historic England insist on a particular type of lathe, timber and sheep's wool insulation that costs thousands more. Insurers familiar with listed buildings include AIG, Axa Art, Chubb, Ecclesiastical, Hiscox, Oak, Horizon and Zurich. NFU Mutual specialises in farms and estates and the Listed Property Owners Club also offers policies.
I use comparison websites to find good deals for loads of our bills, but we actually rely on an insurance broker to arrange our buildings and contents insurance. A broker can explain the difference between policies and insurers, negotiate a good deal on your behalf and help with the process of claiming, should the worst happen.
Find an insurance broker on the BIBA website and check out tips in this article I wrote for the Sunday Times.
Heating
Period features like sash windows, wooden floorboards and fireplaces can look wonderful, but can also be an amazing source of draughts in cold weather. Add in large rooms and soaring ceilings, and your heating bills can end up be equally high.
I suggest wearing an extra jumper while you read my post on cheap ways to cut the cost of keeping warm.
Fuel
If you're used to the joys of central heating, do check that any quirky cottage actually has some, and if it does, whether the boiler looks as old as the house. An elderly boiler will be less efficient, and will need replacing sooner. Might as well set fire to fivers.
If you move to a rural area, you may end up relying on heating oil if you're not connected to the gas network. The trouble with heating oil is that you have to remember to check whether it's run out and order new supplies. Prices and delivery delays vary a lot depending on the time of year, weather conditions and global oil prices.
You can cut costs by getting quotes from several suppliers and haggling, and by joining a local oil club. More on cutting the cost of heating oil in this post.
Fires
Romantic visions of toasting your toes by the fire? Just remember, open fires in a fireplace are pretty inefficient, as my chimney sweep  has held forth on several occasions. Only about a third of the heat actually comes out into the room. If you wish to indulge your inner arsonist, consider saving up for a woodburner instead.
Whichever you choose, expect to budget for a chimney sweep once a year – which may be a requirement of your house insurance. Here's a post about when we got a woodburner.
Aga
For many, a toasty warm Aga is the beating heart of a country kitchen.
I have strong views, after moving to a house where the only cooker was an elderly 1930s Aga. It has two ovens: one of which is roughly the temperature of a blast furnace, while the other isn't even hot enough to cook meringues.
Personally, I reckon Agas are much like owning a horse – a lifestyle choice that can't possibly be justified on economic grounds, but you have one because you love it.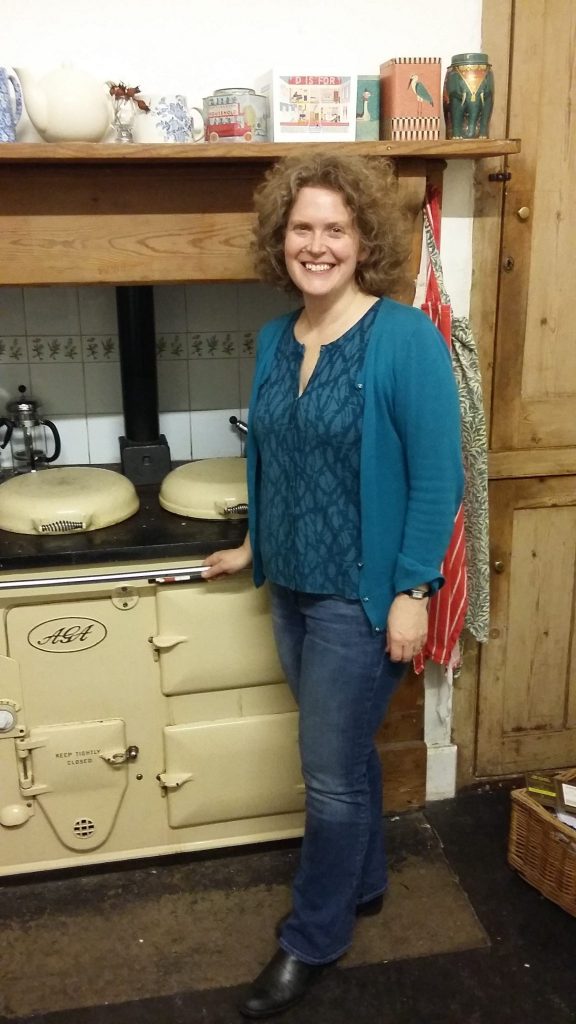 If you have an Aga burning fuel 2/7, it's going to add hundreds of pounds to your energy bills. Also, if you have a gas or oil Aga, you'll have to fork out for it to be serviced every year. We now have an electric range and lower oil bills, but haven't had the heart to take the Aga out (yet).
Garden
The garden itself is unlikely to be included in a listing, but before chopping down trees, do check if they're protected by tree preservation orders.
Even if they're not, if you live in a conservation area, you may need to apply to the council for permission to chop down dead trees or do major pruning. We have to budget for a tree surgeon every few years to lop off any dead wood and prune branches growing too close to the roof or road.
Finding a listed building
If you're still set on living in a listed building, remember that on property websites like Zoopla, if you choose 'advanced options' when searching, you can put in 'listed building' as keywords.
If you are a real glutton for punishment, and would like to rescue and restore a historic building at risk, then Historic England can point you in the right direction.
But if you'd rather just look at pretty pictures, and avoid the price tag attached, do follow me on Instagram at @MuchMore_Less!
Over to you…
I'm sure you'll have enjoyed Faith's extremely informative post! Do you have any tips or experiences to share? Do leave them in the comments below.