This post contains affiliate links, marked by *
I'm the kind of person who loves a new savings hack, but I'm not always the first to jump in to new technology. Budgeting apps haven't really been my thing – but since trying out Emma*, I've been converted.
In this review I'm going to cover what Emma does, how much it costs, and who it's for.
What Emma does
Emma is an app that connects to your bank account, reads your transaction history and gives you:
Recent transactions
Weekly & monthly summaries
Analytics & reports
Budgets
Subscriptions & recurring payments reminders
Transaction search
Low balance reminders
Shopping rewards
There's more, but we could be here for a long time.
It can group your spending into different categories and tell you at a glance what your 3-month average is. I've been tracking my grocery spending in my monthly grocery spending posts, so that's a feature that I love, particularly since there's charts involved!
The app is a brilliant, easy way to manage your money, as if you had a personal assistant who crunches the numbers for you every day.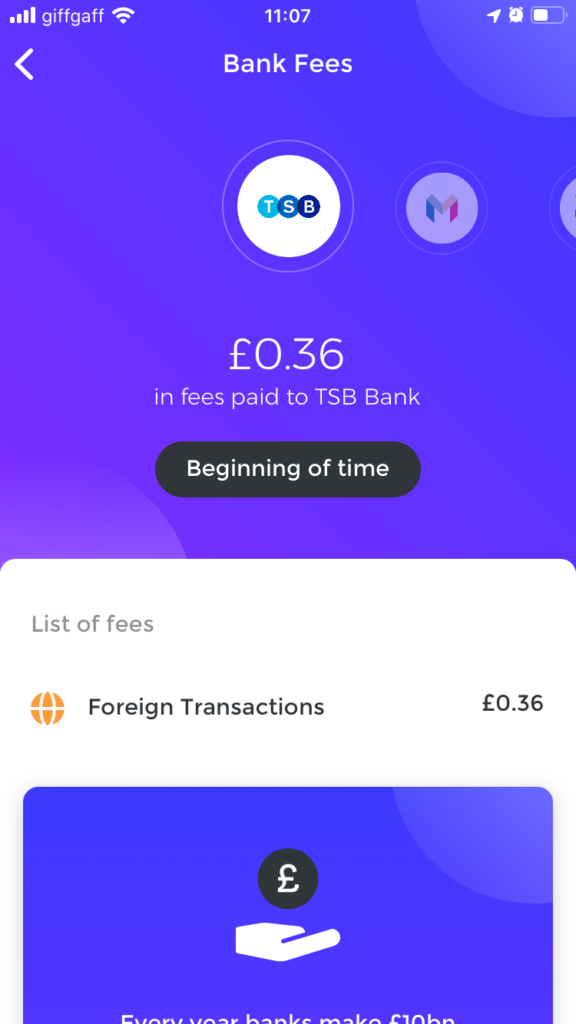 How much does Emma cost?
Emma is totally free.
Of course, there is a pro version, which costs £4.99 per month, or £41.99 annually.
There's so much value in the free version of the app that it's well worth downloading and getting stuck into. Emma also has a referral program, which allows you to earn free months of Emma pro when you refer a friend.
Who is this budgeting app for?
I'll admit that I didn't think a budgeting app would be good for me, as I have so many different current accounts, and don't strictly "budget".
However, I will admit that I've changed my mind since installing Emma.
Emma is good for anyone who needs a bit of help looking after their finances, as it's a simple, friendly, easy-to-understand interface that gives you the information you need in the form of notifications, graphics and transaction lists.
On the other hand, Emma also passed my test, proving that it's also very useful for someone with a more complicated set of finances (like my 7 current accounts).
Read on below for my personal review.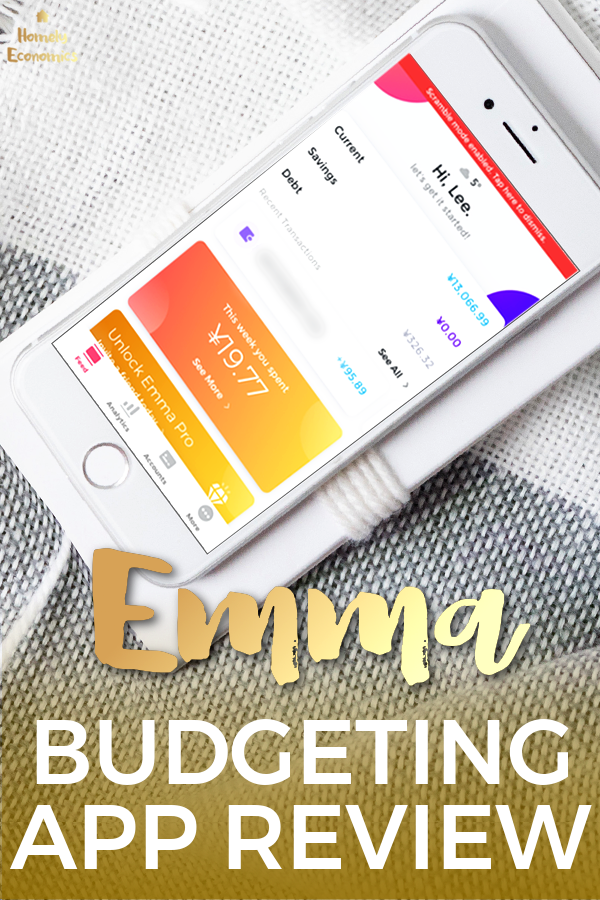 My Emma budgeting app review
At first, I was a bit reluctant to add my bank details to Emma (as an open banking newbie) so I started with my Monzo account, which I use for our supermarket app cashback.
Straight away I admitted that using a budgeting app for one account that admittedly doesn't get much action was a waste, so I when I looked at the app and noticed the inviting "Add an Account" button, I was intrigued as to just how many accounts I could add… and then I was hooked.
Every bank account can be added and reconnected using my TouchID on my iPhone – an upgrade from when I first tried it in 2019.
The app let me connect seven current accounts!
Seeing all my accounts at a glance is fantastic
As you can imagine, running seven current accounts is not for the fainthearted. Banking apps on my phone make it very easy, but Emma makes it even easier.
Now I don't have to log in to every single account to see what's going on in each individual account, and I can see what my overall balance is, with current accounts and savings minus credit cards calculated for me.
Having summaries and charts is extremely helpful as it gives me a ready-made visual reference. I'm a fan, and I'll definitely keep using Emma.
Try Emma – it's free and will organise your money beautifully!
Download the app here and get started.
There's a lot to gain from using the right tools to help you budget – it'll feel less boring, less painful and actually like something you want to do, and removing the pain from budgeting is something you need to do if you want to do it successfully.