Handle mortgage rises with good bookkeeping.
For this post, I'm delighted to collaborate with Braant Accounting.
If you're making mortgage payments you won't have missed the recent news about interest rate rises. It's been so long since interest rates went up, the news came as a shock to many. When you're one of the 'just about managing', any kind of bill increase means juggling money elsewhere just to keep up.
Adopting a few sound bookkeeping tactics can help keep household budgets on track, and make the pinch hurt a little less.
Keep Things Simple
You don't need fancy software, expensive subscriptions to accounting programmes or in-depth bookkeeping knowledge to get started. You can use Excel or an app to create a budget spreadsheet where you'll list all your income and all your outgoings. If you prefer a manual system, buy a bookkeeping ledger or even a simple notebook. Income is often simpler to track than outgoings. Potential outgoings include:
Fuel and energy bills
Council tax
Internet and TV charges
Insurances and taxes for the house and car
Mortgage and other loan payments
Food costs
Travel expenses
Leisure costs
How much you spend on clothes
When you first think of running through this bookkeeping exercise, it may seem a little scary. But remember, you've survived up to now while paying these bills, so knowing exactly how much, to whom and when won't hurt.
You'll build up a true picture over just a few months and soon spot places where you're overspending and can cut back a little. When you see that spending a couple of pounds each working day on coffee can eat through £40 a month, you quickly realise how little changes can make a big difference.
Keep Your Receipts
Few people are organised enough to update household books on a daily basis, so create a filing system to keep receipts organised.
This needn't be more complicated than a ring binder with plastic sleeves to slip receipts into. You don't need to hold onto most for longer than it takes to transfer their details, but those you do need to keep (such as proof of purchase for expensive items) should be filed and safely stored for the future.
An even simpler method is to have a box to throw receipts in as soon as you enter the house. But if you adopt this method, make sure you empty it every week, transferring every transaction into your books. Letting them pile up soon creates a mountain of a task that's easy to permanently put off.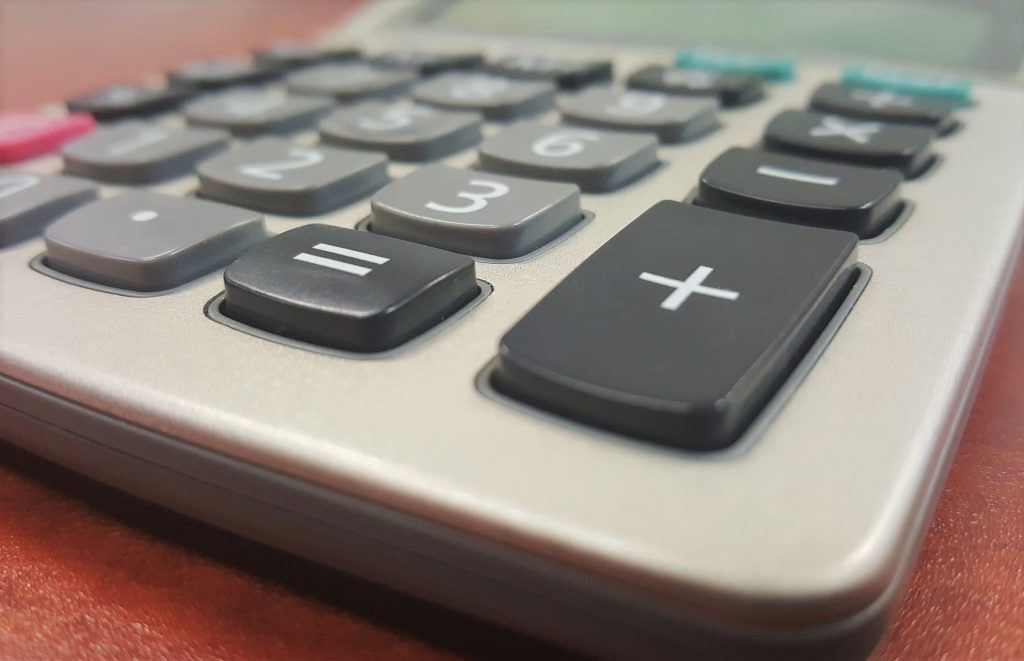 When to Get Professional Help
Bookkeeping can get a little more complicated when you have, for instance, business interests as well as income from employment, income from other sources such as investments, or inherited finances that may arrive with a tax bill.
You may find you need some professional advice regarding how to keep track of investment performance and make sure you're not losing money. Bookkeepers and accountants can show you how to organise your books to reflect everything going on with your finances. The professions are not the same, however:
Bookkeepers will take on the regular task of keeping books up to date, and present them in the format an accountant needs to generate reports needed for your tax return.
Accountants perform the analysis to get a picture of overall financial health, and can often give sound advice on managing money and making it work more efficiently. They will put together your tax return, making sure there's nothing for HMRC to question.
Knowing when to seek professional help is half the battle, and worth investigating if your finances are a little more complex than earning from employment and paying household bills.
Rate rises are good for savers, but can be worrying for mortgage payers. Making small changes in where you spend money can go a long way towards meeting increased interest payments. Starting and maintaining a home bookkeeping system will put you in control of your finances, and pinpoint where you could cut expenses to help with higher interest payments.