Our extra income for February 2017 –
Ah, February – if I really wanted to make money I should have bought shares in a tissue company. I blew my nose enough to give them a sizeable profit margin.
February was difficult because of being wiped out by the flu. I was off work for two weeks (I truly went down like a sack of bricks) but mercifully I'd booked a few days off in advance that let me stay at home just after the worst of it. Good timing! Of course that did mean I didn't really do much with my time off, but I'd have struggled at work.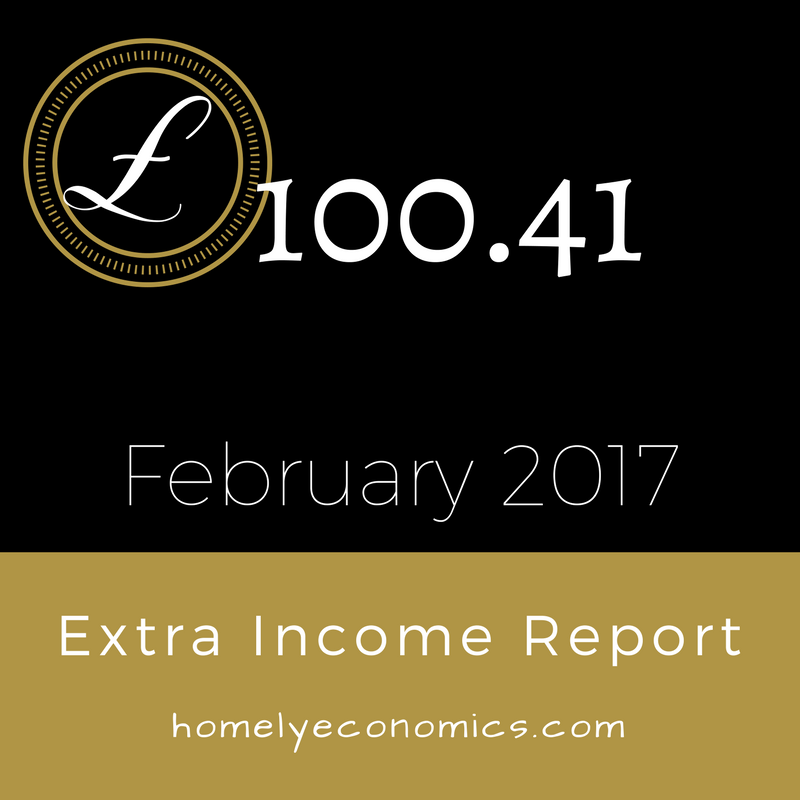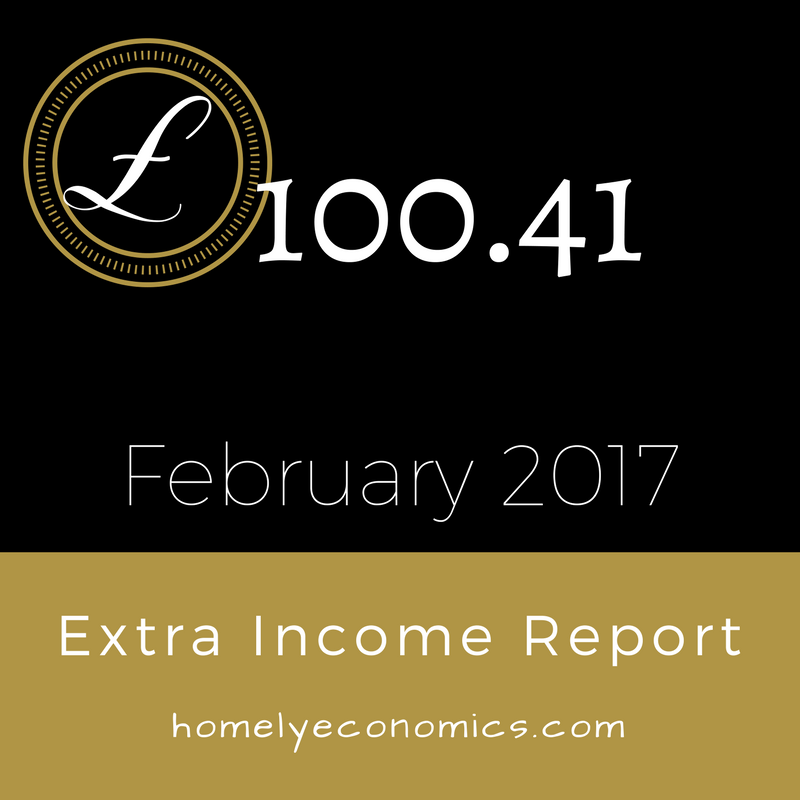 Read on for details of our extra income!
Interest – £20.73

Online Earnings – £6

Cashback – £71.66

Coupons -£2.02
Total: £100.41
Rules for calculating extra income.
What goes in? Cashback, interest, bonuses, competition wins, discounts earned through loyalty points, voucher codes or special activity, found money (substantial amounts), gifts, tax refunds that would otherwise be unclaimed, earnings from online or offline sales, as well as earnings from surveys, apps and freelance writing work.
What doesn't go in? Our salaries, regular sale refunds (as in buying something and then returning it), discounts on items in store or online that are available to all, general estimates of what we could have spent but didn't – as in, reducing a bill and calculating what the difference would be.
 Here's our income in detail:
TSB credit card cashback – £3.51

TopCashback – £66.81.  A small amount of this was paid as an Amazon gift card, but £63.24 of this was from last year's car insurance!
I'm still getting used to the idea of taking our cashback payments in the form of Amazon gift cards, but the temptation of an extra bonus on top of the cashback was too much to resist.
Couponing
Coupon breakdown – Asda Price Guarantees – £1.16 +86p
Couponing has taken a back seat for me recently, just because of the amount of tasks I have given myself. Something's got to give sometimes, so hunting down coupons online has been the one. I still do APG wombling because it's dead easy and it works!
Interest
Interest has taken a massive hit. Sob! I haven't made this little income from bank interest in ages. Well, we knew this was coming, so we're prepared. We still have a big regular saver payout to look forward to, and we started a new one a while back so the year-long wait is under way. You'll just have to come back to read that one!
Selling
We've tried selling our old car – rather half-heartedly at first, to be fair. I didn't have the energy for it and in our house, I'm the eBayer. Not by choice. This'll have to improve, but hey, it's not hard to improve on nothing!
Not so impressive…
My top-up earnings might not be very impressive this month but they'd have been far less impressive if I hadn't been on the ball with getting cashback on my car insurance last year! Just goes to show that you're giving your future self a gift when it comes to being savvy with your money.
I did next to nothing for most of that time I was off, but did a lot of writing. Will it pay off in the future?
We also decided to forge ahead with the plan to divert our savings into paying off the mortgage early. Our rate has been great for us over the last year and a half, but it will rise eventually and we've worked out that we could easily be mortgage-free in 5 years. What do you think? A new post series on mortgage overpayments?
Over to you – what do you think of my rules for extra income? Tried any side hustles in February? Let me know what you tried in the comments below!
If you enjoyed this post, please sign up to my newsletter here. Thank you!