Extra Income Report – May 2017.
May was a very busy month indeed, but I didn't spend much time trying to make money.
We've been busy with DIY on our home, and I've been doing a lot of writing as well. Our regular passive income streams have slowed dramatically since we stopped stoozing, so that's kinda led to this month's total. Still, I did make some money with almost zero effort.
Read on for details of our extra income!
Interest – £9.93

Online Earnings – £3

Cashback – £16.68

Coupons -£.43
Total: £30.04
Rules for calculating extra income.
What goes in?
Cashback, interest, bonuses, competition wins, discounts earned through loyalty points, voucher codes or special activity, found money (substantial amounts), gifts, tax refunds that would otherwise be unclaimed, earnings from online or offline sales, as well as earnings from surveys, apps and freelance writing work.
What doesn't go in?
Our salaries, regular sale refunds (as in buying something and then returning it), discounts on items in store or online that are available to all, general estimates of what we could have spent but didn't – as in, reducing bills and calculating what the difference would be.
 Here's our income in detail: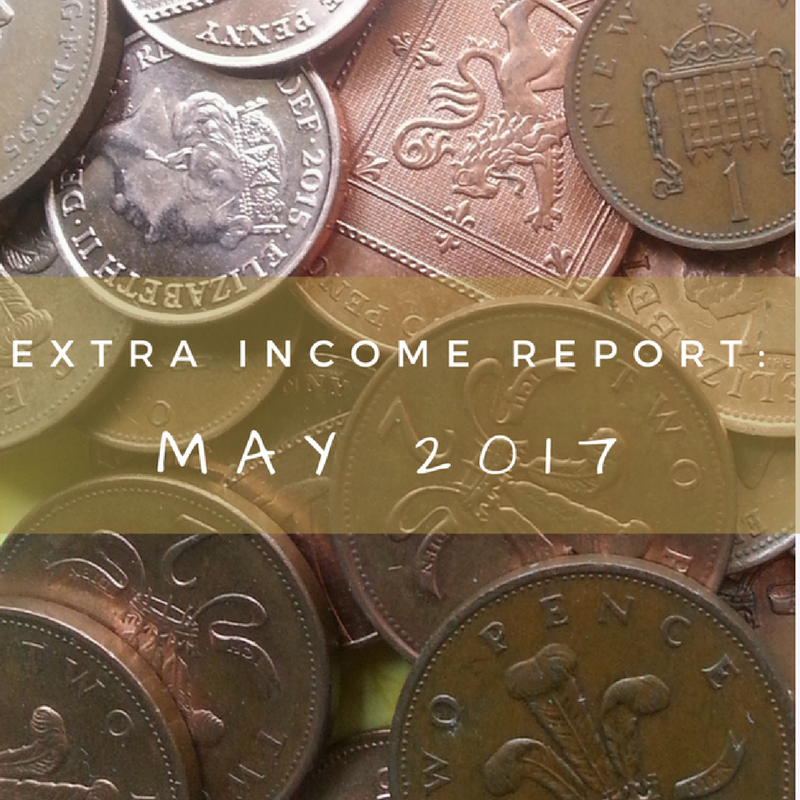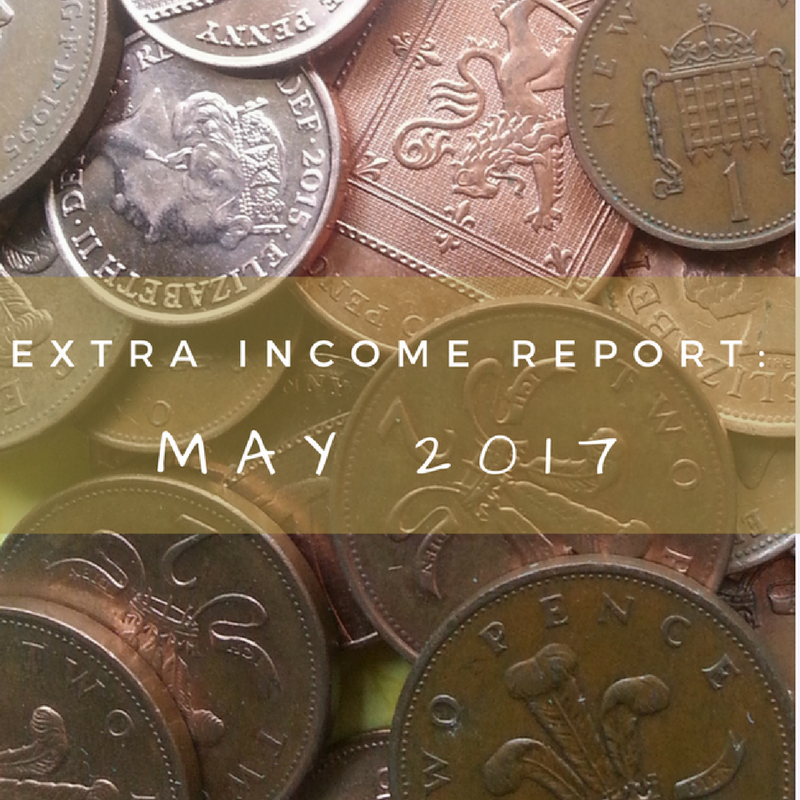 TSB Plus cashback – £1.65

TopCashback – £2.22 in cash, as well as £7.87 paid as Amazon vouchers = £10.09
Lloyds Everyday Offers – £5 (for topping up £10 on giffgaff)
Hey, you can only earn lots of cashback if you spend lots, right? I guess our spending has been modest and we also haven't pulled any big fish like last month's BT payout.
Interest
My interest payments this month are far from interesting. That's because we stopped stoozing and paid off all our credit cards. Meh.
We need a clear credit file for when we sell our house and buy another, which Lord Balders wants to do pronto. That means not having money borrowed on 0% interest sloshing around our bank accounts.
I also messed up and failed to draw a backup direct debit via PayPal from one of our Halifax rewards accounts, which we needed because the linked credit card hadn't been used the month before and so wouldn't pull a direct debit. All of that meant that we didn't qualify for the £3 reward for that account, and for some reason I haven't investigated, we didn't get the interest on one of our TSB Plus accounts.
Well. Moving on from that debacle.
Online Earnings
Yet again, I did a solitary Pinecone Research survey. They pay £3 per survey so I still have a go.
Coupons
I did a triple take when I was totting this up – could it really be that I only wombled 43p worth of APG coupons? Well, I actually got much more, but guess what… when I printed it out and took it to the till, it was expired.
Not amused.
Win some, lose some.
Oh man, the last month was so good in so many ways, but this income report is one of my lowest! Still, I realise I don't care much beyond what my readers will think, and I'm sure that you'll understand that sometimes you have to work hard at the long-term hustle that doesn't pay off straight away.
That's why we've started two new Nationwide 5% regular savers, to have a great result this time next year.
But wait!
If you've been following my blog you'll already know that I actually received more money this month than in any other since I started these income reports – I got £2,072.63 in child maintenance arrears!
Why isn't this in the income report?
Even though I had to work very hard for this, I don't think this should be in my extra income report since this is not a "side hustle" as such. It's money that my son and I were rightfully owed, and shouldn't have had to go to such lengths to receive it.
I'm glad we did, and that my story might help someone else, but I think that for the purpose of this blog, child maintenance should be separate.
Read about Lee's extra income in May 2017!
Click To Tweet
So, over to you.
What do you think of my May extra income, and of my decision to leave my maintenance payment out? Let me know in the comments below!
Read last month's extra income.
I'm taking part in the Money Making Madness Linky hosted by Charlotte Burns from Lotty Earns, Emma Bradley from Mum's Savvy Savings, Emma Drew from EmmaDrew.Info and Lynn from Mrs Mummy Penny.