Five Frugal Things We've Done…
The week has flown by thanks to the long bank holiday weekend that made Monday feel like Sunday, and cut my work week in half. Hooray for working only two days a week!
Here's my pick of 5 frugal things we've done this week.
1. Fantastic bank holiday out with friends at Brimham Rocks
Some things are worth far more than what you pay for them, and some things are worth paying more for. We had a full day out with friends on Monday. We drove to Brimham Rocks in Yorkshire, then to Pately Bridge for a few drinks in the pub and a takeaway at one of our friends' homes.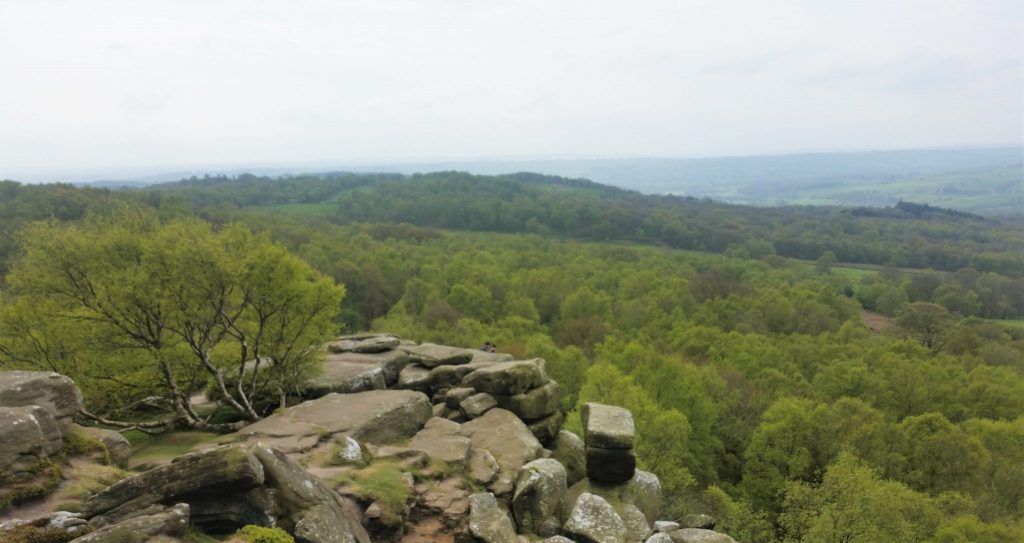 This is the second time we've been to Brimham Rocks – the first was for our first wedding anniversary – and we love it. Even though we spent more than we normally would have if we'd gone somewhere closer and eaten in, it was worth every penny for the company and fun.
Both my guys seemed keen on shortening my life from the stress of watching them jump off and clamber up the most lethal rocks ever…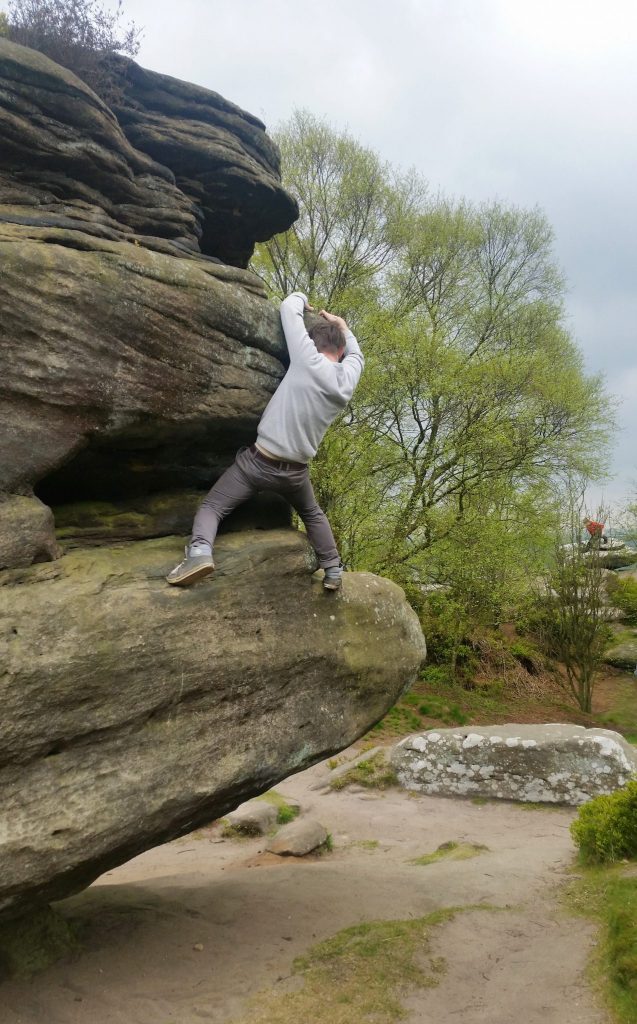 Life is for living, and money's for helping you to live it, isn't it? Still, only paying for the parking, a few drinks and some pizza is still extremely frugal for what we took away.
2. Personalising my own stationery
I'm not alone in this one – stationery is a big weakness of mine. I don't buy lots of stuff, but man, I want to! I backed out of buying some unnecessary bits like a beautiful gold A5 planner from eBay (sob) because I've already printed off tons of A4 printable planner sheets, and I've been trialing my own expense tracker to give away here. So as a compromise I got two pristine white ring binders from Wilko.




Whilst I was there, I saw some gorgeous copper ring binders, but tempted as I was, almost every single one was a bit scratched, which put me off. It made me think that if the dings and scratches would be inevitable (as they are) then I might as well just cover my old folders and notebooks with the copper wrapping paper I've had knocking around for a while.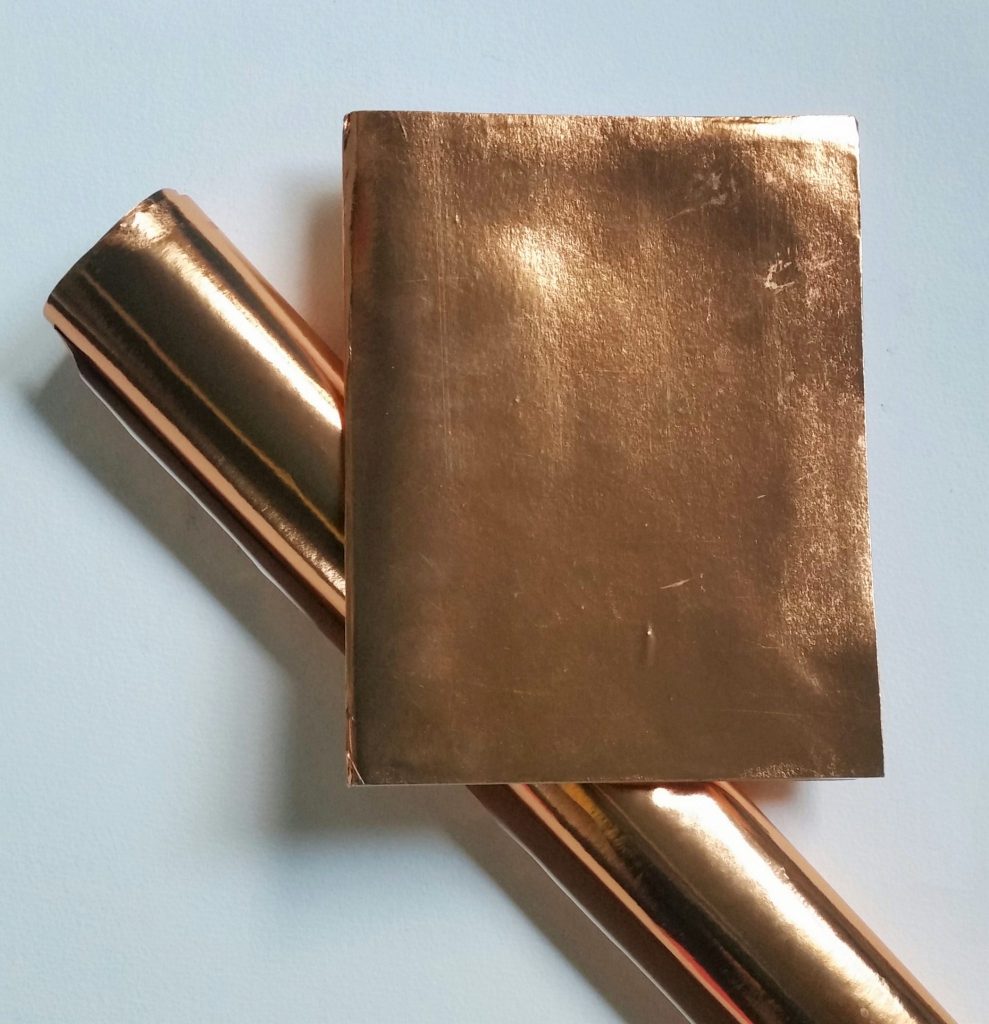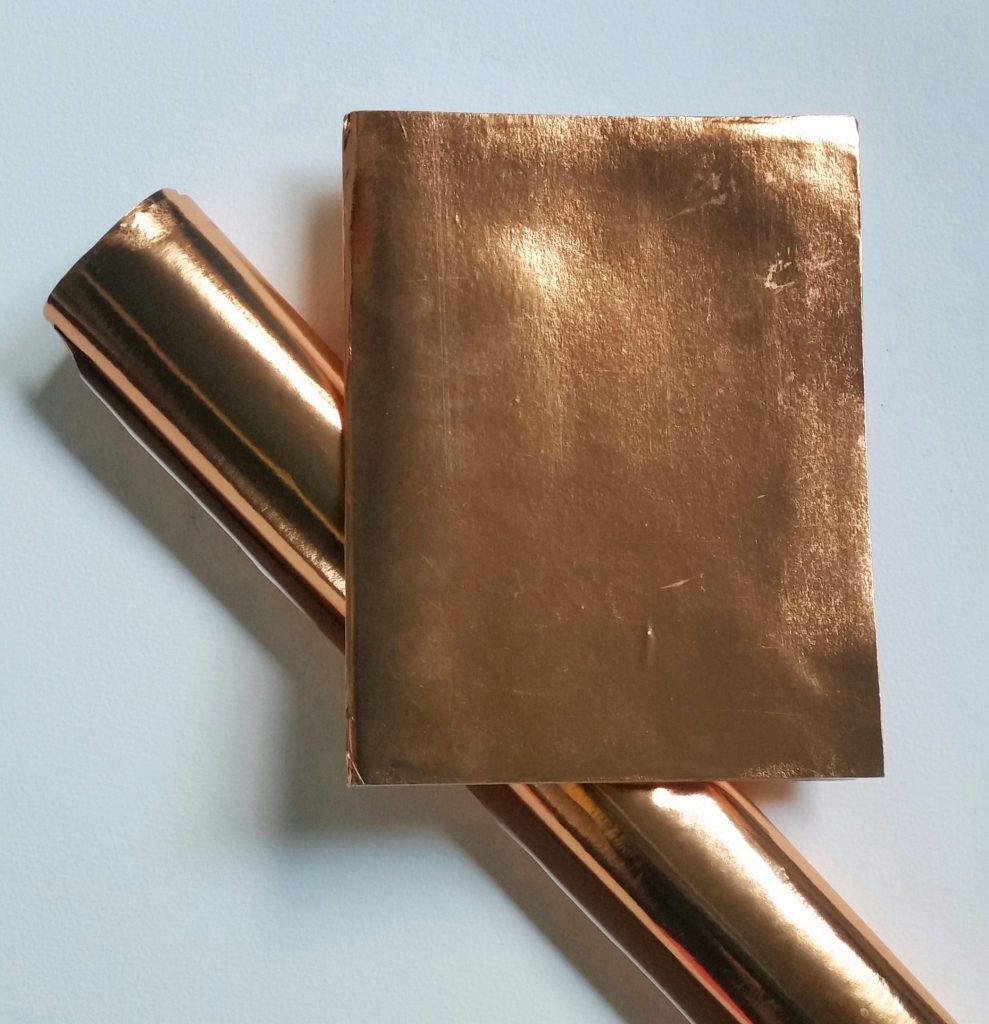 Not a perfect finish, but one I'm happy with seeing as I threw it together in the dark one evening from stuff I had lying around! I think I'll be doing more of these soon…
3. Packed lunch pros
Ok, so we're not pros but we're definitely improving from the depths of lunchtime despair. We've managed to be prepared enough to have our packed lunches ready to stave off the last-minute panic purchase, and even throwing in a few treats is cheaper than buying the cheapest fast food. And… we're already set up for next week's lunches. Progress, right?
One thing we're working on – finding the perfect flask. I'm easy to please but the husband won't get one he isn't in love with, it seems.
4. Buying in bulk and freezing smaller portions
The one thing we won't scrimp on in our house is sausages. Lord Balders put his foot down a long time ago and said that he won't eat cheap 'n' nasty sausages, even if we get them free via a cashback app. Fair enough. That does mean that we can get stuck in a rut of buying the same things all the time, and that drives me nuts.
I did persuade the husband to try a new brand we found on the reduced shelf in the supermarket – the package contained 30 instead of our usual pack of 6, so after working out the cost (the big pack was cheaper even before the reduction) I bought it, separated it into 5 freezer bags of 6 sausages each and froze 4 to use later.
We did this with a few different items, so I think he's seen the light when it comes to reduced meat.
5. Used a Snapfish code to get a personalised mug
Sometimes you really feel like treating yourself, and there's nowt wrong with that! I do delay purchases and as a result I've seen my monthly spending allowance snowball (husband and I give ourselves £50 each guilt-free each month to spend or let roll over).
I wanted to get some personalised items from Zazzle but even with the code on the site, it seemed too pricey for the specific thing I was looking at (some stickers). I happened to find a Snapfish Photo Gifts code that gave me a personalised mug for free, with just the £2.99 delivery charge to pay.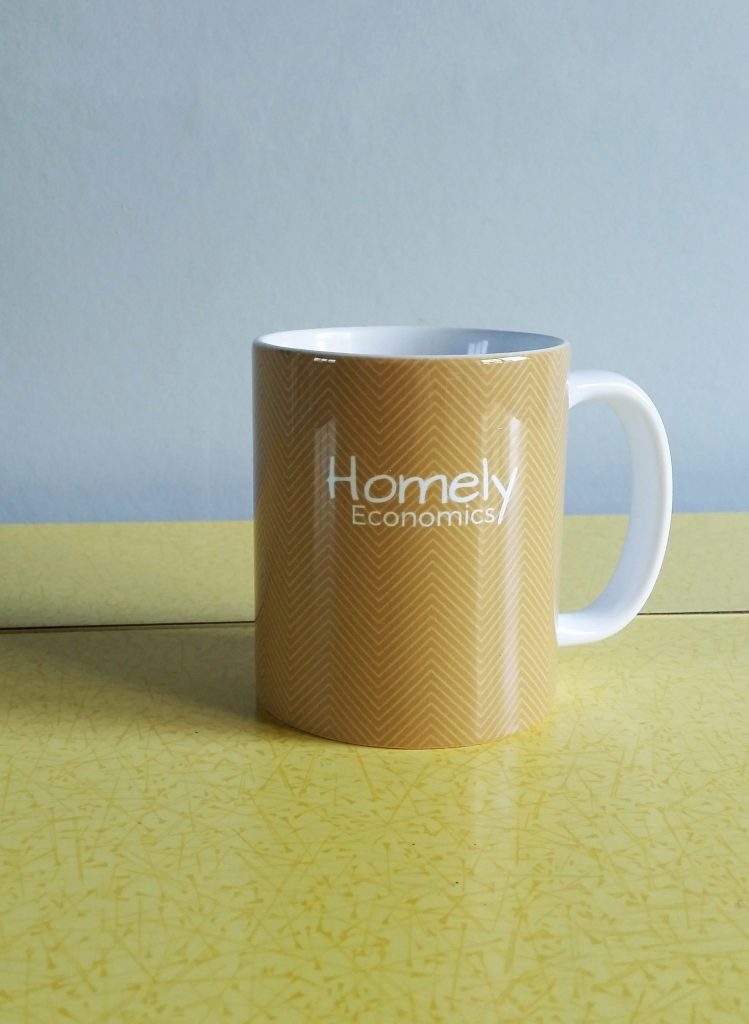 Really, I wanted to get myself two mementos of my two creative enterprises – my art/design business and Homely Economics. So I ended up with two personalised mugs – one from another print-on-demand store for under £8 and one from Snapfish, and I'm over the moon with my little business-lady treats for a great price!
Over to you!
How has your frugal week been?
I'm linking up with Cass, Emma and Becky in this week's 'Five Fabulously Frugal things I've done this week' linky.
Click here to read the previous week, and click here to read the next week!