Five frugal things we've done this fortnight:
This week I was absolutely gutted when I realised I'd washed my wallet, leaving it absolutely knackered. I remember writing about when I bought it! That was back when I first started blogging in September of 2014. So it lasted for four good years, but honestly, it looked fantastic and there was no need to replace it.
Thankfully I do have a replacement lined up thanks to the Curve Tumi wallet I received with my Curve card. At least I don't have to buy another wallet, and I guess I don't carry all my cards around now anyway… but yes, I'm still gutted. Anyway, onwards with our frugal things for this fortnight!
Casting with hot glue sticks and wax
In the last two weeks I've thrown myself into my latest artwork, prepping for doing lost wax casting. As I'm making 3D wax models from scratch I've been making moulds with my homemade silicone and cornstarch, so I don't have to lose all my work if my wax models break or if the metal casts don't work.
There's been a heck of a lot of back and forth, and I ended up creating a super-strong casting mixture made of hot glue sticks, beeswax and a few old crayons.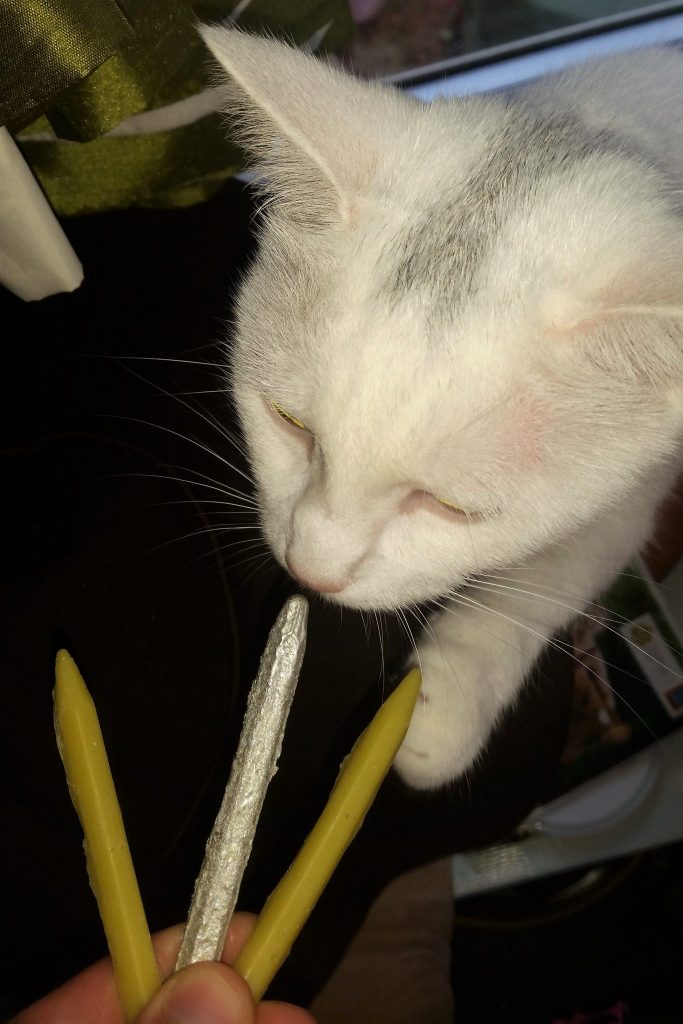 This mix is better than wax on its own as it's so much more strong and flexible; but it's better than hot glue on its own as it's easier to work with, flows better and forms fewer bubbles. The result is a pretty good plasticky, resin-like mix that you can melt down again and re-use when you need to!
Drone repairs
Lord Balders has made himself very happy this week by fixing his drone. There was a loose wire that should have connected to one of the motors, and after a bit of fiddling (and discovering that our soldering iron had also broken – bummer) he managed to repair the connection and get it back in the air.
The cats were equally mesmerised and terrified by it!
Buying pewter ingots on eBay
Back to my sculpture project – I was introduced to the idea of using a lower-melting metal like pewter to cast my sculpture and then carve into it, and after a week I had to just bite the bullet and get some. I bought over one kilogram on eBay and thought I'd got myself a fair price, but I didn't realise what a bargain I had actually got until I came across some more online for a ridiculous price!
Upcycling a jumper into a snood
Recently I wrote about having too many clothes, and my penchant for hanging onto things I should just get rid of, because I intend to either reuse the material in craft projects or upcycle them as other clothes. Well, I finally got around to sorting out one of my lingering projects, turning a too-short jumper into a snood!
TopCashback's Autumn Treats game is back
Lord Balders has been on it this time, checking TopCashback regularly, so he was the one who spotted the return of the regular game. Sure, it's only a game, but it's a great incentive for checking your account and maybe picking up a few pence whilst getting a discount on your shopping.
If you don't know how to use TopCashback, read this article so you don't miss out!
Over to you…
We'd love to hear your frugal things for this week!
I'm linking up with Cass, Emma and Becky in this week's 'Five Fabulously Frugal things I've done this week' linky.