Five frugal things we've done this week:
This week is a mixed bag, with some things going right purely by chance, and a few things related to my artwork. It's been a busy week and my to-do list has only seen its surface scratched, but here's what's made my frugal list!
Accidental 2 for 1 dinner
Going away over the weekend meant that we spent more than we normally would, but one evening we managed to pull off an entirely accidental frugal win when we both ordered burgers for a pub dinner. Turns out we were there during 2 for 1 burger day! I'd love to claim the credit but we had no clue 🙂
We bought a new washing machine!
At long, long last. The washing machine has finally gone to the point where Lord Balders can't hold it together with string and duct tape, so we've bought ourselves a new one. In the interests of frugality we did visit our local 2nd hand furniture project to see if there were any good ones, but there weren't.
He's been half-jokingly accusing me of sabotaging it so we could get a new one. Honestly, I've shown the patience of a saint when it comes to this washing machine saga. Enough is enough.
The new one cost £150 from Argos, and of course we went via TopCashback to make it even cheaper.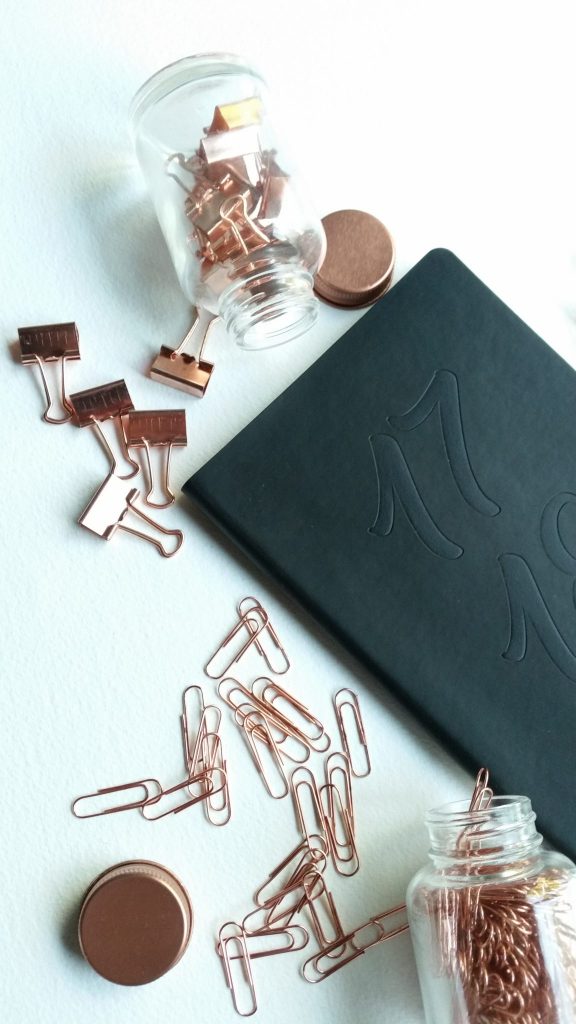 Poundland stationery treats
So, my fault here – my replacement Pockit card was sent to my old address because it's just such a faff changing addresses with them… and yes, I was just lazy. So finding out that I wouldn't be able to use my old card from the end of the month, I decided to spend the princely £4 I had left on it.
I ended up blowing my riches on some fabtastic black and copper stationery treats from Poundland, which I have bought entirely to look at and have no guilt whatsoever about.
£4 buys a lot of happiness when you love cheap stationery!
Exhibition preparation
There's a local open call exhibition that I've had my eye on for a couple of years now but never got around to entering. I'm determined to do it this year, so I'm getting my work ready.
One of my pieces is a sculpture that isn't meant to be seen in the round, so to stop it getting damaged or looked at from the underside I've decided to fix a permanent backing on so that it can be easily wall mounted.
I've put this off for so long because it seemed fiddly, but this week I attacked it: I managed to use mdf, glue and mirror plates that I already have, so the cost of doing the work was £0.
I've got a painting to enter as well, which will be easier to sort, as the frame will need a bit of retouching with white paint (which I already have).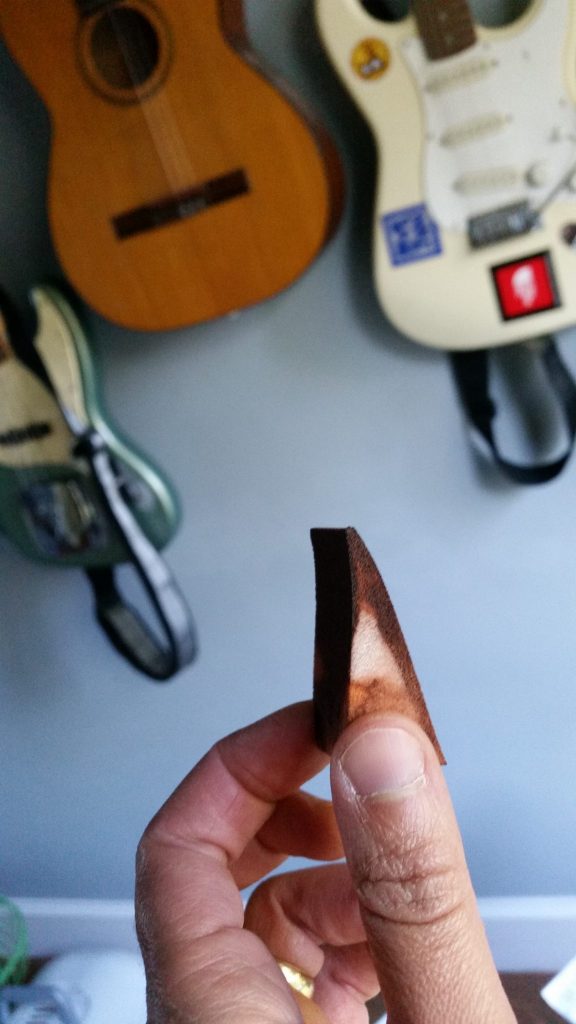 Found a cheap alternative to foam brushes
Because I had to do a lot of work to my sculpture I knew I'd have to retouch the paint. This time I found the right tool to leave the perfect texture: some foam makeup wedges I'd bought from the pound shop earlier this year when we were doing fancy dress for our present day.
I'm actually a lot happier with the outcome of the texture of the paintwork and the translucency from dabbing the acrylic so thinly. See, art supplies don't have to cost a fortune!
Over to you…
What frugal things have you done this week? Share yours in the comments below!
I'm linking up with Cass, Emma and Becky in this week's 'Five Fabulously Frugal things I've done this week' linky.