Five frugal things we've done this fortnight:
More investing in my artwork this fortnight, both in terms of time and money. And do you know what? It's made me so happy!
Here are some of the other money-saving things we've done this week.
Made some more homemade hair cream as a present
Once again I made some of my afro hair cream for a friend, and of course a big ol' jar for myself as well.
In making it I finished off the shea butter that another friend gave me a while ago and almost finished the big bottle of aloe vera juice I got from Holland & Barrett, so the next batch will mean stocking up on ingredients. At least it'll last me a while so I don't need to think about that just yet!
Picked up some free food thanks to CheckoutSmart
Recently I haven't been using my cashback apps much, just because of shopping at supermarkets that don't have as many freebies featured. This week I managed to pick up a few items which will help to bump up my balance and let me withdraw my cash sooner!
Oh yeah, and the free food is good too.
Repaired our car… again!
Our car – old banger that it is – conked out again this week. I was convinced it would be a costly trip to the garage, but miraculously my husband managed to get it going again. He's feeling like a boss, but we both know that it won't last for much longer. It's just been sheer determination on his part that's meant he's figured out how to fix it each time.
I don't know how we feel about this, seeing as we bought it for all of £1, (really!) but we'd have liked to have gotten a bit more out of it. I guess we've had our money's worth though…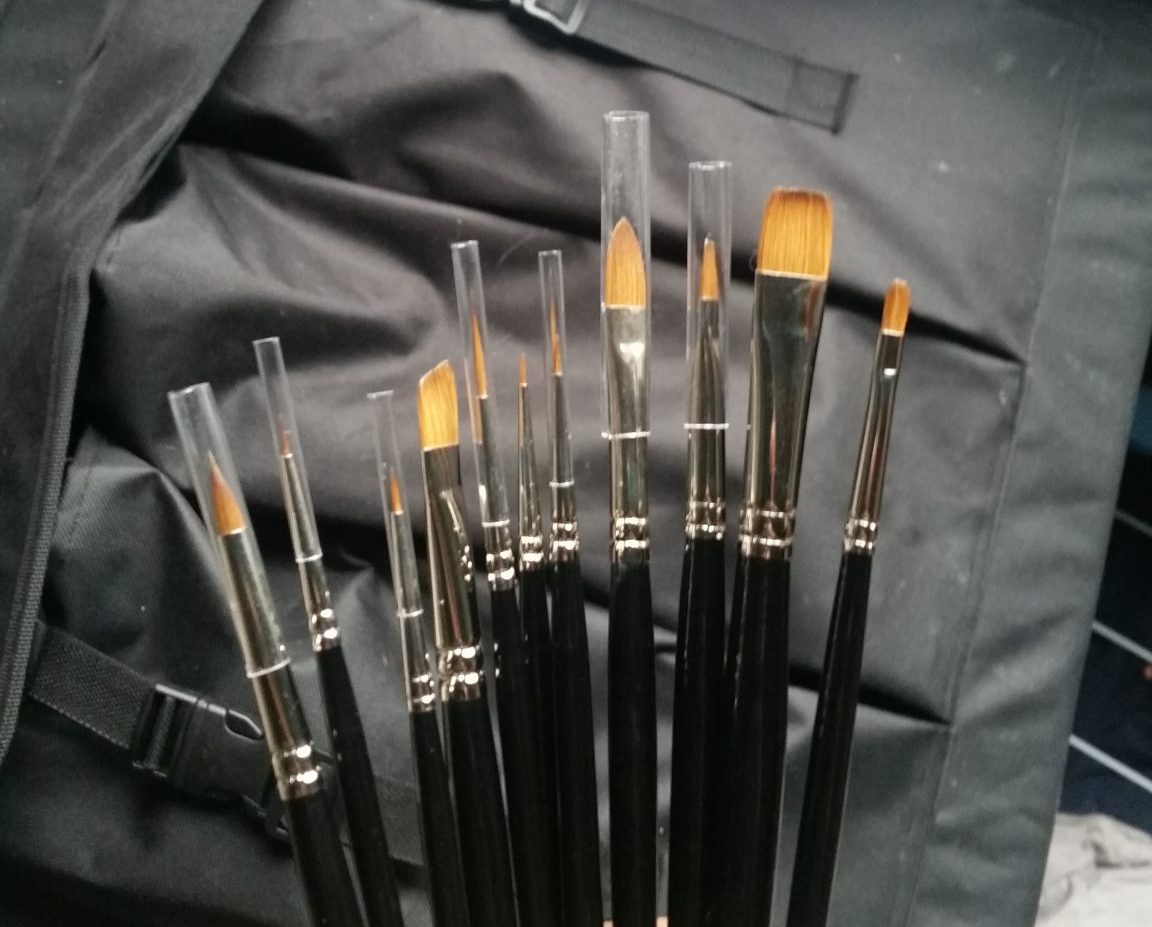 Invested in some sable brushes
In the last few weeks I started a new oil painting. I had always planned to get myself some new brushes, but when I dug my old ones out I was shocked at the state of them. Hardly any of them were usable for the fine detail that I like to paint, and I had to make the decision as to whether to invest in the best tools I could afford, or go for the cheapest acceptable version.
I decided to buy myself a set of pure sable brushes.
I'm committed to my work and cutting corners on the wrong elements is only going to backfire. My brushes cost me just over £53, but they weren't the most expensive options.
I thought about it for a long time, but realised that I didn't need the most expensive version to achieve what I wanted; just the right amount of spring, resilience and fine points. I was so pleased at finding the right brushes that I had to hold myself back from buying even more as well!
I'm very pleased with my investment and in finally respecting my work enough to stop selling myself short on the things I need. Being frugal isn't only about spending less, but about spending less on the things that don't matter to be able to afford the things that do.
Cancelled a subscription that wasn't worth it
This might seem unusual for a blogger to say, but I finally did admit that my Tailwind subscription just wasn't worth it. I'd been using a free trial and two months of referral credit, but after paying for a month, I had to weigh up the costs and the benefits. That meant downgrading it.
The truth is that the Pinterest automation tactics I've been using haven't been working in the way I want them to, so I'm going to take some time to re-evaluate and reassess the way I use my automation tools. This'll probably mean cutting down on the amount of Pinterest group boards I'm a member of that have little or no engagement, and doing more with the ones that are giving back.
I'll probably come back to Tailwind, and if you want to try it I recommend starting with a free trial and $15 free credit via this link.
Over to you…
Done anything frugal this week? I'd love to hear about it!
I'm linking up with Cass, Emma and Becky in this week's 'Five Fabulously Frugal things I've done this week linky.