UPDATE – this 60 day offer has ended, but you can still get a 40 day trial offer for £1!
Kids can be expensive, can't they? If you've struggled to entertain your children over the half terms and holidays without having to take out a second mortgage, then you'll love this deal.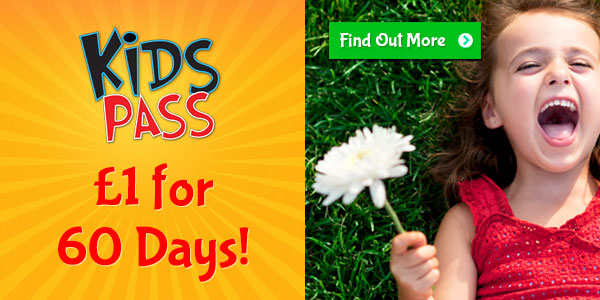 I've got a special offer from Kids Pass for Homely Economics readers: instead of a 15 day trial for £1, you can now get a whopping 60 day trial for only £1!
Is this any good for you?
This deal's a great one for the price – if you're not sure whether the Kids Pass will work out for you over time, make sure to cancel your membership before the 60 days are up (put a reminder in the calendar app on your phone). Otherwise, the membership will renew at £39.99 for one year. This works out at £3.33 per month, which may help you to decide if this will fit your budget.
The trial is usually £1 for 15 days, so one pound for 60 days is a buzzing offer.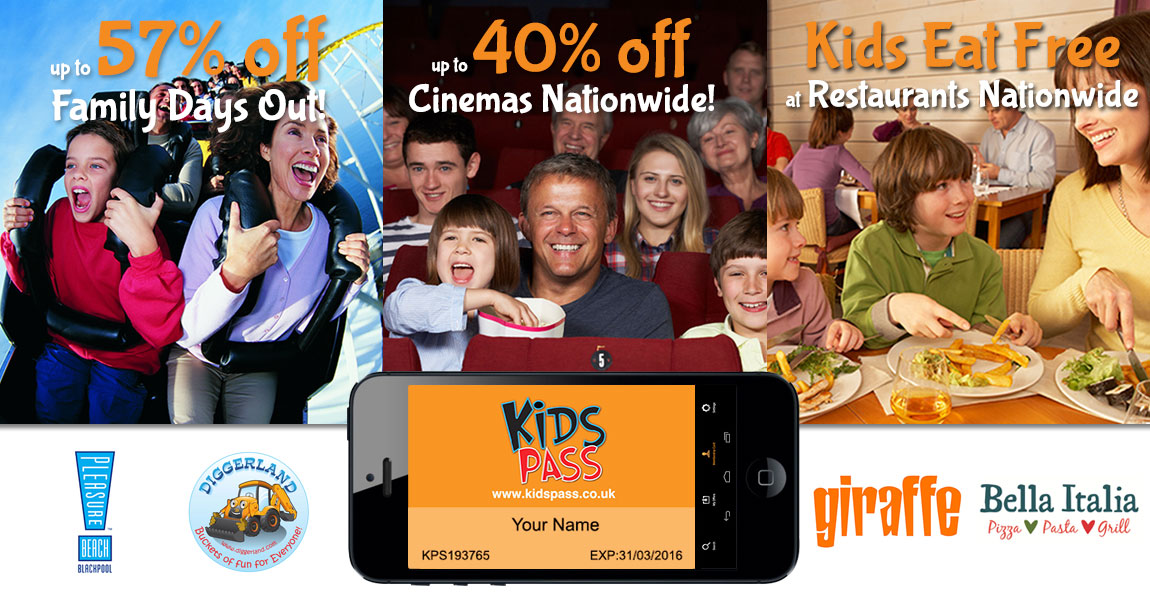 Is this worth it over a year?
By going through this link, you'll be getting your Kids Pass at a greatly discounted rate – £39.99 instead of £75 over a year – a saving of £35, which is almost 46%!
It's great to find fun things to do for free with the kids, but some things will cost money. Finding clever ways to cut down on the cost of those special days out is something I love doing, and this trial is one of those clever tricks.
My favourite part…
What makes this deal special for me is the cheap cinema tickets! You can get up to 40% off cinema tickets nationwide, 7 days a week, and the best bit – this is for both adult AND children's tickets. This on its own gets my vote!
Maybe I'm biased because we tend to go to the cinema more than we go to restaurants, but it goes to show that there's likely to be something for every family with this offer.
Kids Pass Membership Highlights:
Up to 40% off at over 420 nationwide cinemas, for both adults and children 7 days a week. Any film, at any time, at a discounted price.
Up to 57% off at nationwide attractions including top theme parks, bowling, play centres, trampoline parks, go-karting, aquariums plus many more family attractions.
Great restaurant deals at thousands of family friendly restaurants nationwide including Ask Italian, Bella Italia, Loch Fyne, Fayre & Square, Hungry Horse, Giraffe, Handmade Burger Co, Barburrito, Pizza Hut Delivery and more.
Up to £50 off on top of Haven and Butlin's best online prices.
25% off Experience Days with Virgin.
Up to 60% off Theatre Tickets Nationwide.
Like the sound of all that? Get your 60 Day Kids Pass trial here!