Five frugal things this week –
What thrifty things have we been up to this week? I've actually managed to rustle up five again, I can't believe it!
1 – Leaving TalkTalk
We got out of our broadband contract with TalkTalk penalty free! We only had a bit left to go but we were desperate,  and as I wrote last week, cancelled anyway. Then I got a letter saying that we owed £22.42 to settle the outstanding amount… actually, it would have been worth it to get free, but the service had been so bad it was worth the fight.
My husband phoned up and explained that as the service had been so patchy, technically they'd been the ones who'd broken the contract. He also dropped in a threat to go to the ombudsman with his complaint. Unbelievably, the call handler said that this would cost us more! It's important to know that this is ridiculous – going to an ombudsman with a complaint will not cost you anything. It's a deterrent to companies in most cases as it costs them a fortune!
He pointed this out and suddenly, the person on the end of the line suddenly agreed to write off the fee. We only wish we'd done this sooner.
2 – Quidco cashback as Amazon card
I got some Quidco cashback paid to me as an Amazon gift card. I normally would say, "give me the cold hard cash, thanks", but recently we decided to resume work on the house and buy some furniture. There are technically more bums than seats so it's overdue!
I'm trying to make use of the fact that Amazon payouts on several cashback sites pay a bonus on top of the original payment. Yes, you're locked in to shopping in one place, but I'm pretty sure we'll end up spending there anyway.
3 – Selling on Etsy
I set up an Etsy shop to sell my older craft items and supplies, and any new items I might make that don't fit my artwork. I got 40 free listings by using a friend's link!
I just can't believe I didn't know about it before – it's like a perfect way to road test whether Etsy is going to work for me. Now I have my own link to offer 40 free listings to anyone else who wants to try before committing to the listings – click here if you fancy trying it!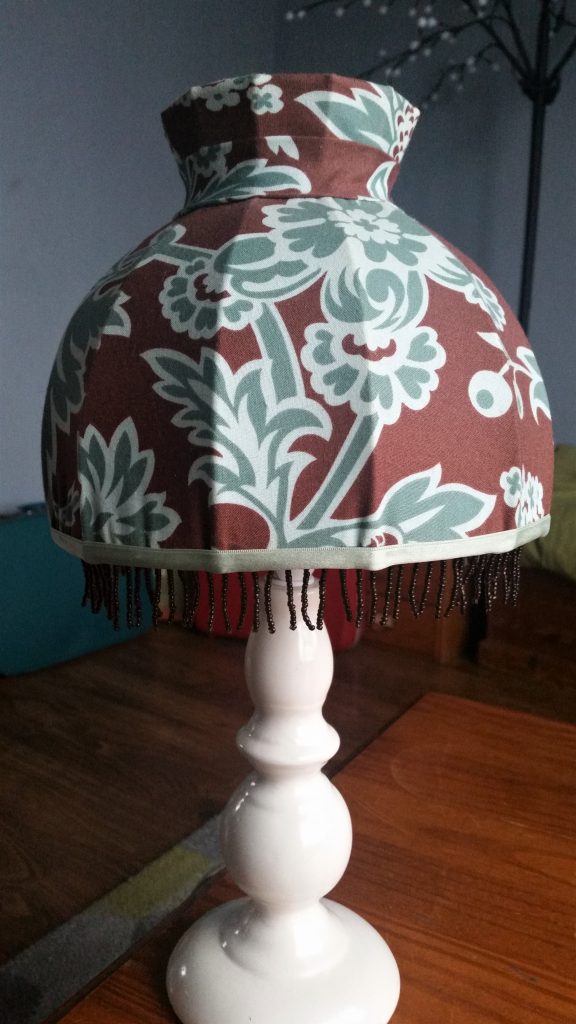 Now, I don't know if the things I've listed now are the kind of things I'll always sell as I don't do crafting any more, but at least I have the luxury of trying things out for free.
4 – Homemade afro hair cream
I also made use of some store cupboard ingredients to knock up some home made afro hair cream, as my hair was desperately in need of some attention. If you've got afro hair (of any kind) you can end up at risk of getting ripped off big time, and you can end up pouring a lot of time and money into your hair. It's madness, but that's a subject for another long post altogether!
I watched a video by my friend Rachel, who I met many years ago when we both lived in Boston. She's a fabulous hairdresser and I went years without realising she made YouTube videos about natural hair care. Doh! Well, after I watched one video about her DIY hair cream, I never bought another store-bought product again.
This time I cheated and just knocked up some olive oil, coconut oil and a wee bit of cocoa butter (not much because I find the smell overpowering), heated and then mixed in some water. Once it cooled I whipped it up until it thickened and wham – into my hair it went.
My version is a lazy, bare bones excuse for Rachel's excellent recipe, but if you want to do it properly you can buy xanthan gum in the supermarket (I got it when I tried her recipe) and cocoa butter at your local health food store or  amazon.com, which is where I bought the aloe vera juice when I made it the first time around. Most of the ingredients are available from regular supermarkets though.
Later on I'll write a post about making the real deal, but if you want to try it, watch her video here.
5 – Vodka fabric freshener
Vodka Febreze! What! I couldn't believe not knowing this top tip –  a mixture of 70% cheap vodka to 30% water lightly applied with a spray bottle works wonders for lifting stinky smells out of fabrics.
I wanted to find a cheap, homemade odour remover (not baking soda, as I didn't want to risk the white powder and the items weren't washable. Thankfully, the internet came to my rescue again. I already had some vodka in the cupboard and it's been there for so long that I can't even remember where it came from. Loving that!
And a bonus…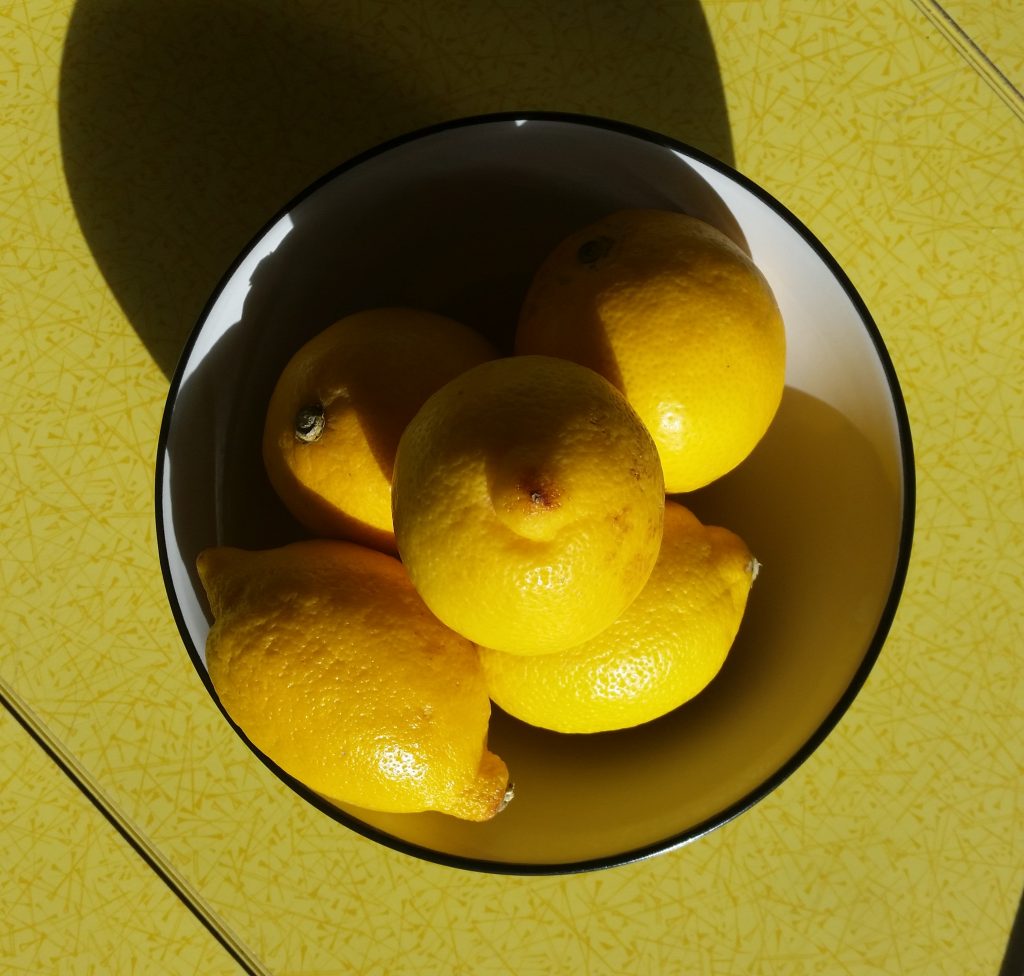 5 lemons reduced to 5p each in my last supermarket shop. Can't go wrong with that, I'll probably end up writing about all the things I've done with my 5p lemons, even though all I've done so far is look at them!
I'm linking up with Cass, Emma and Becky  in this week's 'Five Fabulously Frugal things I've done this week' linky.