How many cats is too many?
For a brief period of time, we've had five cats in our family.
How did this happen to us? Not that long ago we didn't even have a cat.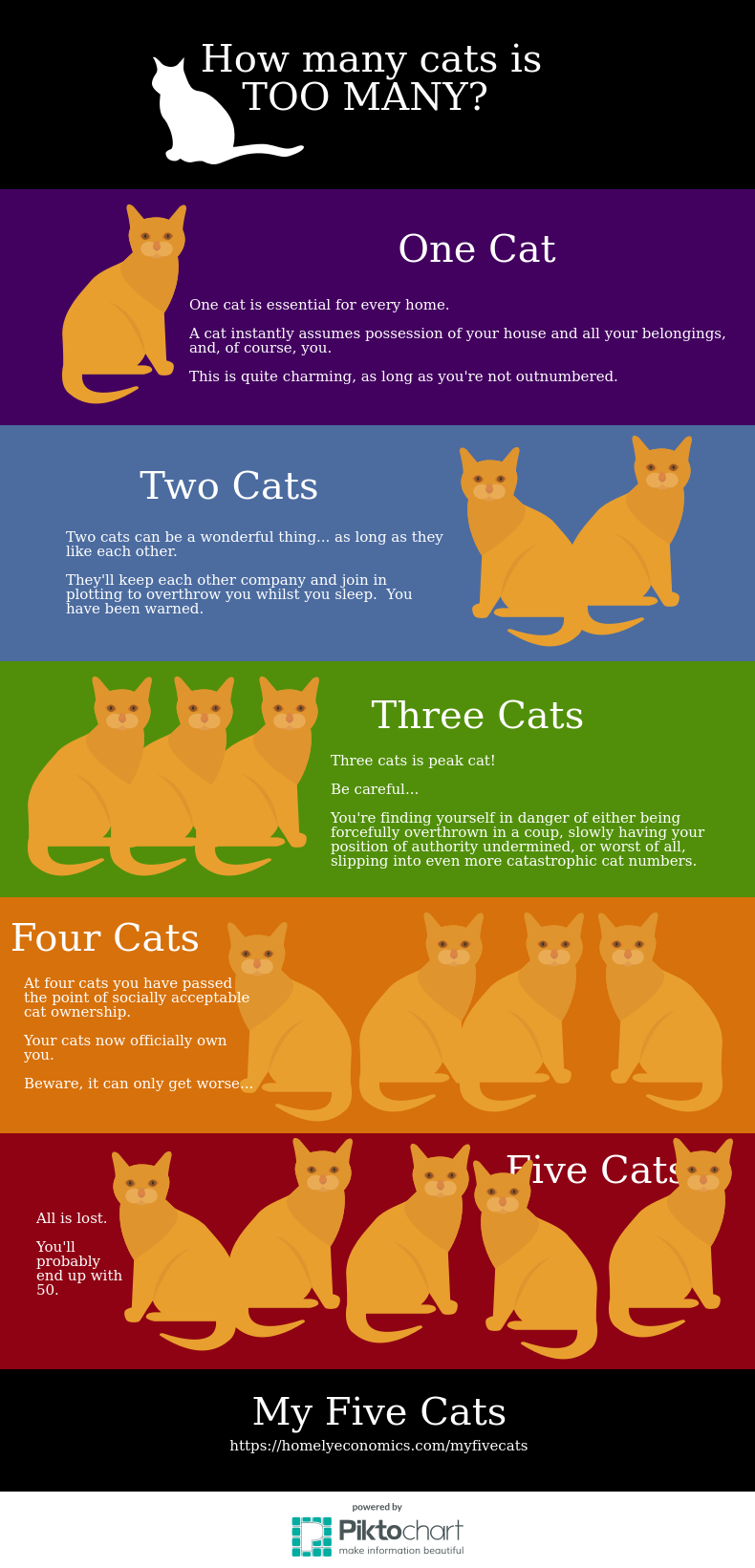 Vader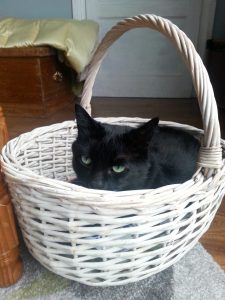 Vader came into our lives and took over, and told us to be grateful for the privilege. He had snuck into our friends' house and started eating their black cat's food, and by the time they realised they weren't seeing their own cat in two rooms at the same time, he had fully moved himself in.
Being sensible people they decided to find a new home for him, and we couldn't bear to see him go to a shelter.
For about a year and a half we were a respectable one-cat household.
Stinky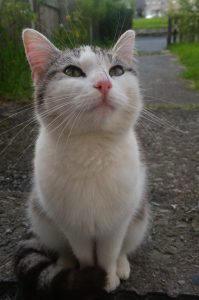 Then, in May, a beautiful little cat, not much bigger than a kitten, turned up at our front door and refused to leave. We fed her and for a few days she went back and forth, until she stayed for good.
We wanted to give her a Star Wars inspired name as well, but we eventually ended up calling her Stinky, as her poops are the worst substance known to humankind. Slowly, she started to grow.
In a matter of weeks, she gave birth to four kittens. The first, sadly, didn't make it through the first night, but the remaining three thrived.
Mohawk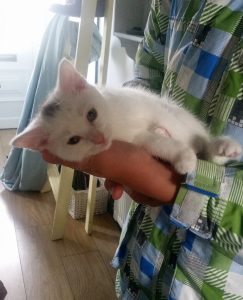 The second-born kitten was all white, apart from a strip of grey on her head. I felt some kind of connection to her as I'd watched her come out, so in a way I always wanted to keep her. She turned out to be the most stand-offish of the three: we say she's got badittude!
Apollo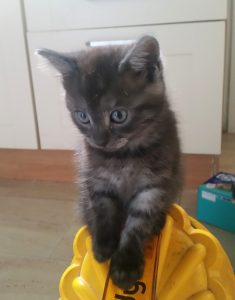 This girl was a stunner from the start, and has a cheeky personality to go with the looks.
She likes to climb things (and people) and seems very fond of nibbling fingers whenever they're presented to her.
Bear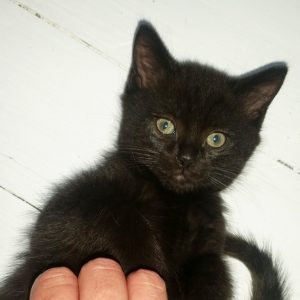 Our boy has the cutest face and the sweetest disposition. He's most likely to hang out in your arms for a long cuddle.
Five is just too many to handle!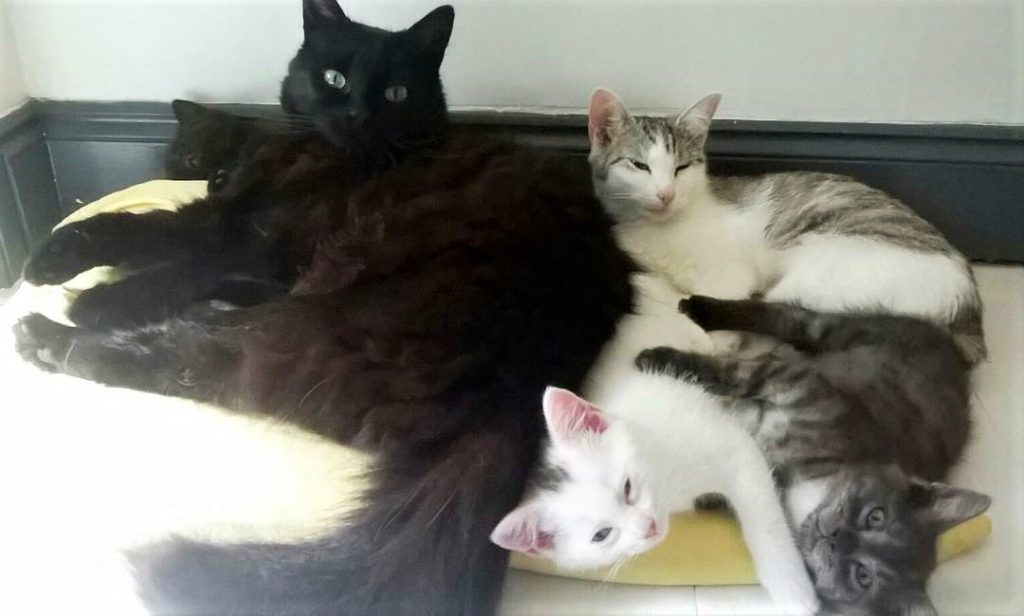 We love all three kittens, but we just can't keep them. Five cats make an awful mess, go through an amazing amount of cat litter and eat an incredible amount of food!
We've had to pay out big vet bills for Vader before, so we know that looking after a cat well is an expense you shouldn't overlook.
As heartbreaking as it is, we've had to find new homes for them, and we did find one for Apollo and Bear. It's not been easy, and our tabby kitten has been so popular that there's been quite a bit of disappointment surrounding who gets her. She's my son's favourite as well, so he's also sad to see her go. At least they get to stay together.
I guess this is one of my saddest posts – it's been crazy, but I've loved all five of my cats.