These are my four pictures to sum up January 2017.
I'm starting with January as I've only just decided to make this a series for this year – I'm very excited by this idea though. I post a picture every day to Instagram, and I've always thought of it as a bit of a picture diary. This is my chance to pick four pictures and use them to illustrate my month.
Motorway sunset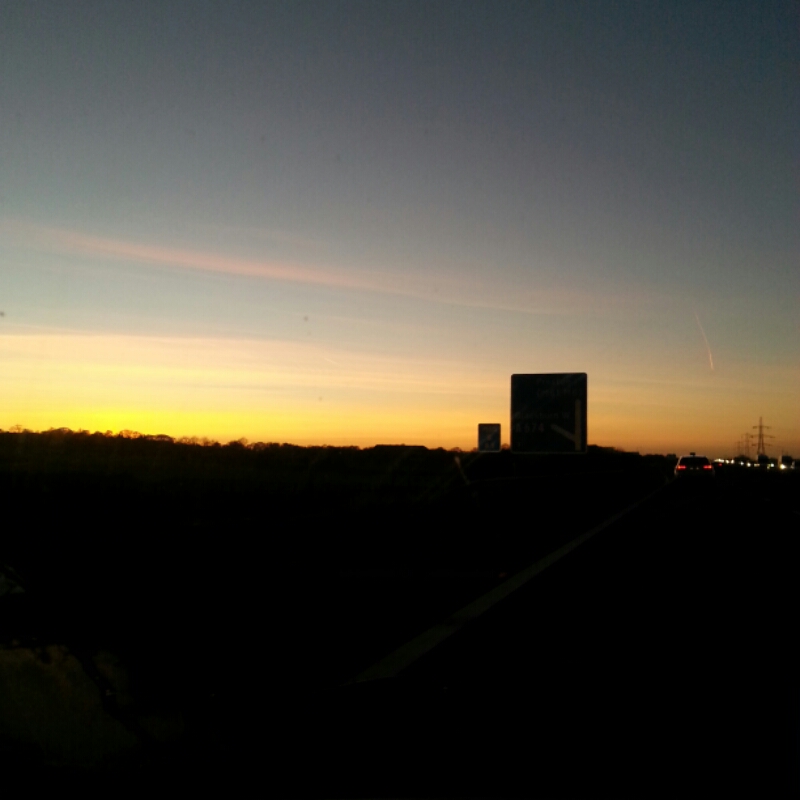 Little Balders visits his father in the school holidays and I took this from the car on the return trip to collect him from the train station. I don't like him having to go, but getting him back is always fantastic… and this sky made the evening feel like an even more special occasion.
Present day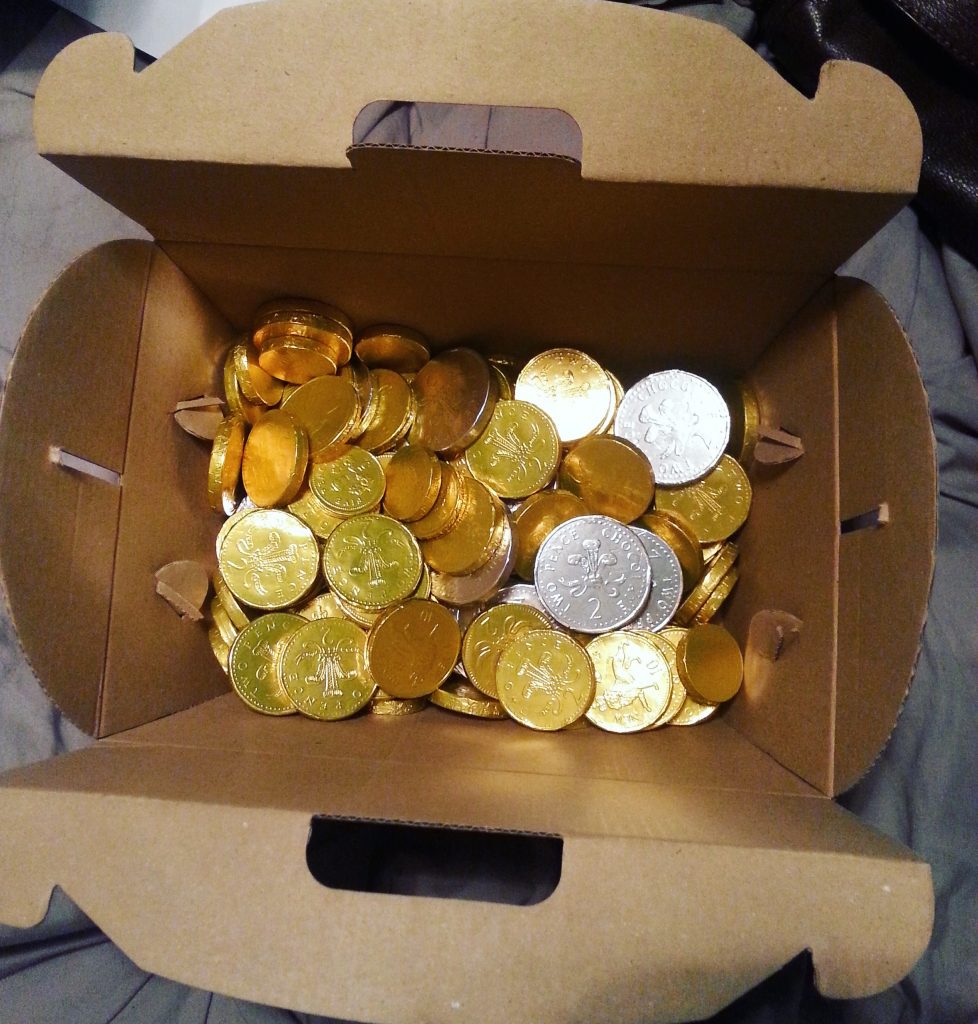 We had a crazy medieval-fantasy themed Present Day for Little Balders on the 7th of January. It was like a treasure hunt, but with quests written out on antiqued scrolls instead of a map.
To get his presents he had to carry out tasks, find things and generally romp around in a home-made costume. We loved it!
Cranky houseguest
We thought Vader needed some company, since he wanders around the house at night making strange and unearthly noises. Our friends were hoping to rehome Fleur, one of their two cats, so we offered to look after her while they went on holiday.
It didn't go well at all… They spent the week hissing at each other, trading swipes and dirty looks. Fleur took over the bottom of our bed and Vader was banished to the ground floor. On top of that, I'd never encountered so much cat hair – two fluffy cats seemed to make 10 times as much hair!
Well, Fleur found  a new home with an older lady who has no other cats, so everyone's happy now.
Art and money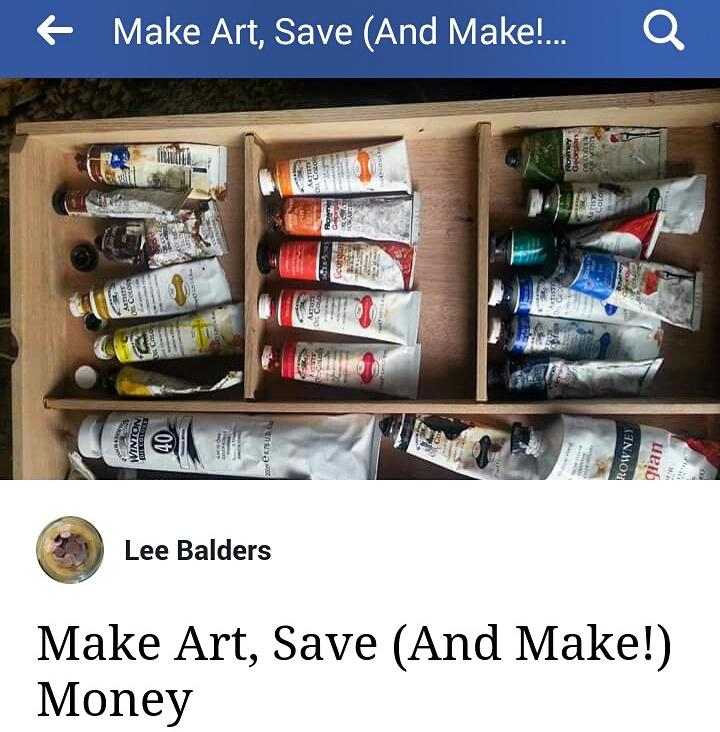 I started to write more blog posts about art, and I realised that I could combine the two things I 'do' – make art and save money. So I set up a Facebook group for anyone looking to save money while making their art or craft! I was chuffed about this and I still am, and I'd love for you to join – Make Art, Save (And Make!) Money.
That's my four pictures for January.
It seems so strange to pick only four, but it's nice to revisit them like this as well. How was January for you?