Five frugal things for the week…
As part of my never-ending pursuit of a more organised life (usually peppered with long periods of chaos), I'm trying to apply my frugal attitude to money to my time as well.
I hate being on a schedule, and maybe that's a good thing as things always seem to come up that require extra time and attention. But recently I've been taking on more and more projects, and I know that I need to inject a bit (ok, a lot) more order into my life.
I'm not going to suddenly turn into a different person, but I'm determined to get some more planning in my life! Here's what we've done this week, and my plans for future planning!
1 – Hired a concrete breaker & got cashback
Some of our fence posts started to wobble dangerously last year, but it wasn't a good time to sort it so we secured them with ropes, which made our garden a pain to use. But Lord Balders got into the heavy-duty DIY swing of things and sorted them in one day!
He hired a concrete breaker from HSS Hire, but went via TopCashback of course. That means £2.43 cashback from the cost, which was very good to begin with, and much better than a) getting someone in to do the job and b) buying the breaker outright.
2- Tackled a monster bramble and put it to work for me
I'm a fair weather gardener and I don't care. I hide in the winter and come out once the weeds have had a head start. C'est la vie (or c'est ma vie).
I did pull my finger out and tackle a whopper of a bramble that had run all over the top corner of the garden, putting up new shoots where it had layered. Instead of ripping it all up, though, I trained two of the biggest shoots over the redundant little fence we have next to our neighbours' fence.
Benefits of this:
Not freaking out about a bramble that's coming from the neighbours' side and that I will therefore never eradicate
Having a bit of extra security in the form of au naturel barbed wire
Having easy access to lots of blackberries in the summer!
I'm totally cool with harnessing weeds and calling them my friends. I did ache for days afterwards though.
3- Entered an art prize and turned another down
I've changed my tune and started looking out for art opps to enter, even if they carry a charge. I'll write about this more, but in short I decided to take the plunge for a large show that was still fairly local. It cost £20 to enter three pieces of work, and I thought about it carefully before going ahead. I like applying to exhibitions sometimes because even if I don't get selected, it forces me to get my butt in gear and make some new work!
It's just the way I am – I respond to deadlines and waft in the wind when I don't have them.
Still, I managed to resist the lure of the Jerwood Drawing Prize – a pretty big one. You could get carried away with throwing yourself at every opportunity that you vaguely fit, but I decided that I would be better off selecting those that were perfect for me, instead of trying to fit myself to them and wasting money.
So that's made me think that an artist's budget planner is another thing I need to knock up pronto!
4 – Over-prepared for a picnic
We invited some friends and their kids to meet us at Towneley Park in Burnley on Sunday afternoon for a last-minute picnic.
We managed to prepare the heck out of it and took enough of a packed lunch that it lasted us until the next day at work! Also, we cheated the ice-cream man and bought some cornettos from the local Aldi for a fraction of the price. Buzzing!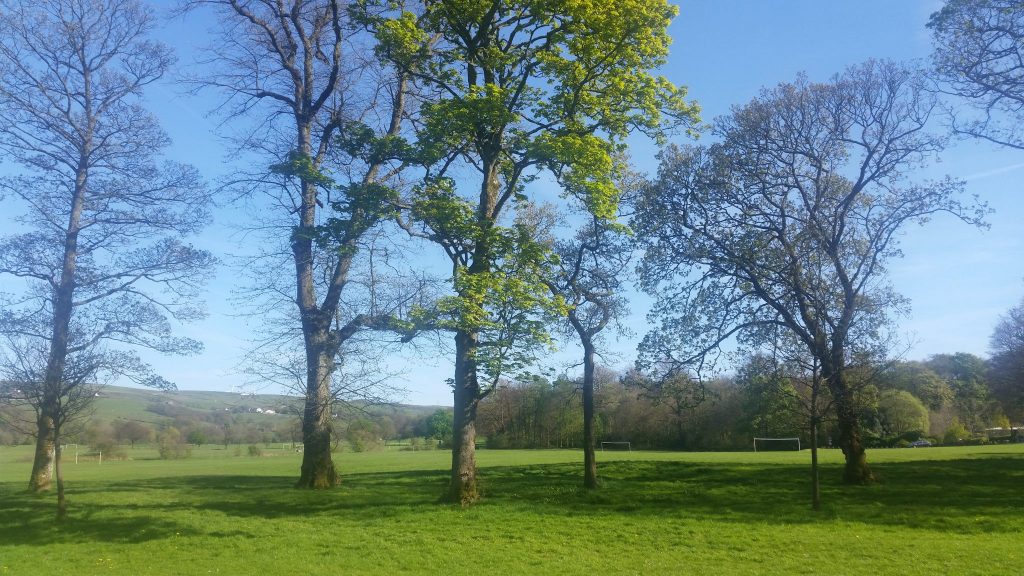 Plus, it was the most brilliantly sunny, gorgeous day. I couldn't have enjoyed myself more if I'd have paid a million bucks.
5 – Finished, printed and started using my Child Maintenance Planner
This is one that I am so, so happy with! I printed a few copies off in different sizes to give away, and I decided to try my A5 version because it was cuter.
Straight away, I felt that buzz of feeling more in control of what is normally a pretty chaotic experience, and I knew it was going to save me time as well. It's frugal because it's a much more streamlined way of managing the money my son's owed, and I've combined a space for monthly expense tracking related to my case as well as all things that should be contributed to by both parents.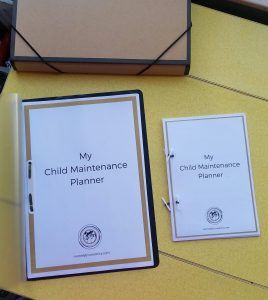 Budget planners are all over the place, but hopefully this will help other parents like me to keep track of the money they either have to spend or that they may receive. If you need a Child Maintenance Planner, get yours here.
How's your frugal week been?
I was going to add our home haircuts again, but I guess they'll come up pretty frequently so sticking to 5 things is best for now! What about you – how have you saved money or time this week?
I'm linking up with Cass, Emma and Becky in this week's 'Five Fabulously Frugal things I've done this week' linky.
Click here to read the previous week, and click here to read next week!