New York City is one of the hottest destinations in the world, and also one of the priciest! If you're planning a trip to the city and have a limited budget, you can still enjoy the area's offerings without feeling like you're missing out on something.
This sprawling metropolis has plenty of to offer even the most budget-conscious traveler. Here are nine ways you can help ease the sticker shock during a New York City vacation.
1. Travel during the off-season
The most important tip for a budget-friendly trip to New York City is scheduling it at the right time of year. Prices in the city go up during certain seasons, so it's best to avoid those times.
Instead, schedule your trip during the sleepy fall (ahem, autumn) season, from September to November, and avoid the expensive summer or holiday time.
January to March is also a good time of year to visit the city and pay a little less for your trip.
2. Take advantage of the subway
Once you're in the city, you can save big time if you skip the expensive taxis and Ubers and take advantage of New York's vast subway network.
You'll pay a lot less per trip if you hop on the subway and ride it to each of your destinations while you're in the city.
3. Use Broadway discounts
No trip to New York City is complete without seeing an iconic Broadway show in the Theater District. Unfortunately, the top shows come at a high price, sometimes more than $100 per ticket.
If you have your heart set on seeing a show, do it the smart way by purchasing a discount ticket. Same-day tickets can sometimes be 50% off, giving you some more room in your budget. You'll have to purchase your tickets in person at one of the TKTS booths around the city.
4. Check out the free events
New York City is also home to a wide selection of daily free events.
Most of the popular museums in the city are technically free and ask for voluntary donations, such as the American Museum of Natural History, the American Folk Art Museum, the Brooklyn Museum, and more.
Public parks, such as Prospect Park and Central Park, are also free and feature entertainment, nature, and culture.
5. Opt for cheap food
If you love to eat, you can still enjoy yourself on a limited budget in New York City.
Skip the fancy restaurants and go for some grub at one of the many food trucks parked around the city. Try a slice of pizza, a bagel sandwich, a gyro, or another quick street food to fill your belly on a few dollars or less.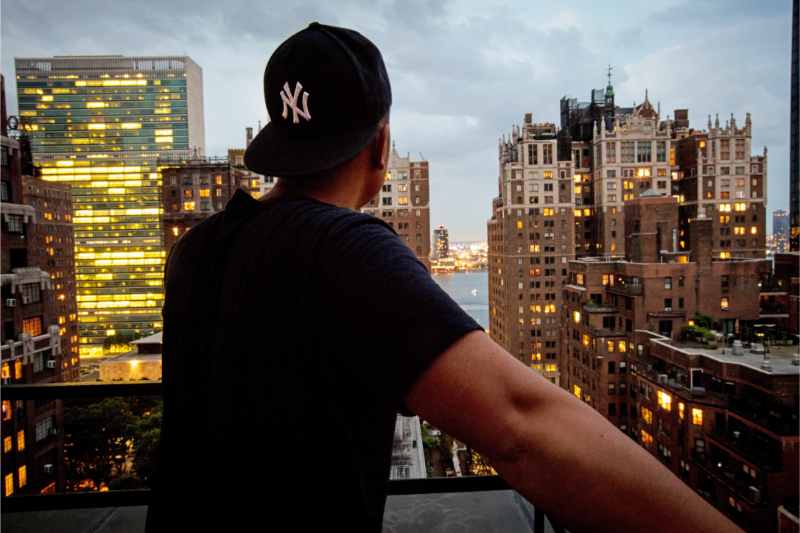 6. Look for special offers
For a hotel stay, you can look for special offers from the Westgate Hotel NYC or other spots to save money.
Staying in the heart of Manhattan is exciting, but it also can be pricey. Luckily, there are usually discounts and coupon codes you can take advantage of to get that true New York City hotel experience on a dime.
7. Go outside of Manhattan
If you really want to save big, consider venturing outside of Manhattan to some of the outer boroughs of the city.
There are lower prices in places such as Queens, Brooklyn, Staten Island, or the Bronx. Restaurants may be more reasonable and attractions might be less expensive than in Manhattan.
8. Cover the area by foot
Walking as much as possible is another way you can get more out of your vacation budget in the city. Staying in a central location, such as at the Westgate New York Grand Central Hotel, puts you smack in the middle of the action.
This way, you can walk to many major attractions, restaurants, and shopping spots. 
9. Shop the flea markets 
The last way you can save more on your trip is to avoid high-priced shopping areas and opt for flea markets.
New York is home to some of the best secondhand shopping in the world. On weekends, you can check out the Brooklyn Flea, the Grand Bazaar NYC, or the Williamsburg Flea Market to get access to cool vintage finds and discount shopping.
Saving money on a trip to New York City is entirely possible if you plan ahead and use these tips. You'll leave your budget open for more experiences and fun in the Big Apple!