Over the last few days I've developed a mini obsession with defeating drafts in the house. After I realised how much of a gale was blowing through our cooker hood, I decided it was time to tackle it.
Sadly it seems as though we're stuck with simply covering the vent up for now, until we can get it sorted permanently. But hey, it's warmer! I've also come up with a quick fix for a uPVC door with a massive gap at the bottom: shutting bubble wrap in it. Genius.
Here's what we did to keep things thrifty around here, besides draft-hunting:
Getting our Sky broadband cashback as a Tesco e-gift card
A while ago we switched broadband providers and went through TopCashback, which gave us over £90 of cashback. We chose to get this as a Tesco e-gift card, as we could get a bit of a bonus on top of it.
I downloaded the "card" with barcode on to my phone and scanned it at the checkout today – it worked just fine! The last time I used an e-gift card at Tesco I printed it out, so this was an interesting revelation.
No point in ever going back to paper, right?
Getting more out of our slow cooker
Since we've been on the ball with the slow cooker meals, and everybody seems to love them now, I'm working on expanding my repertoire. I've already ventured into making porridge, and I'll try making yoghurt soon.
Using a separate bowl in the slow cooker means that you can cook or heat things without getting the main bowl mucky, and get more use out of it. I am converted, people!
Referring a friend to Nationwide
A friend of ours texted me one day this week to ask about bank referral schemes, so of course I recommended Nationwide. Sharing £200 between us is a pretty money-savvy move on both our parts, eh?
Check out my referrals post here, and bank switching offers here.
Making a custom art desk
This isn't finished yet, but I am so pleased at my efforts in creating some frugal furniture for my art studio!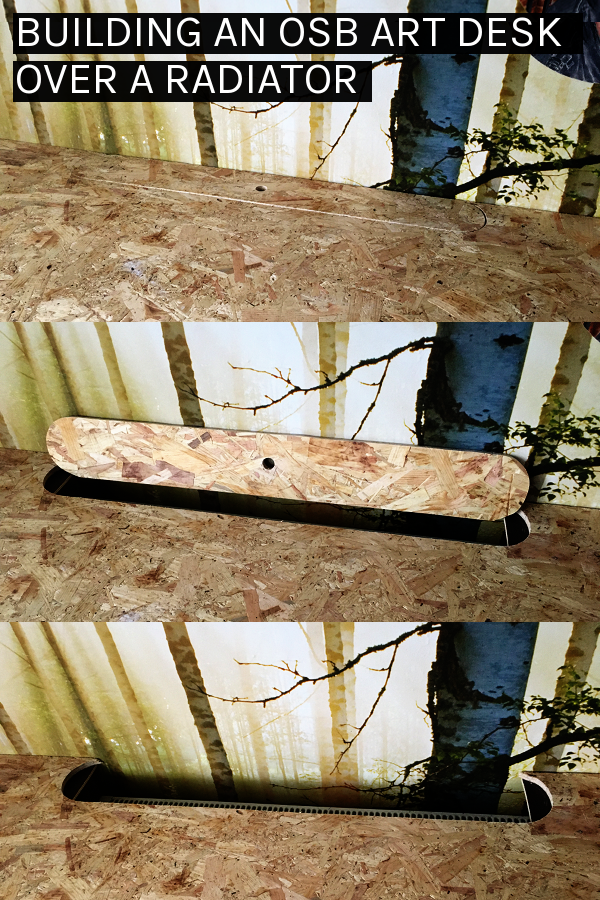 Check out the beginning of the project here. I'm really chuffed with the radiator slot, so that warm air won't be blocked and my room will stay toasty(ish) in the cold weather.
I'll be sure to make lots of noise about it when it's all done and pretty!
Keeping water hot in a flask
Straight out of our tips to lower your water bills, we've bought a new flask and use it only for hot water (so it doesn't take on weird tastes), so now it lives next to the kettle and keeps any leftover water hot.
Yes, yes, I know you ought to be careful about how much water you boil, but this is great for when you're being less-than-perfect!
Over to you…
Has your money-saving fortnight gone to plan?
I'm linking up with Cass, Emma and Becky in this week's 'Five Frugal things I've done this week' linky.