Five frugal things we've done this fortnight:
The last two weeks have been a mixed bag, with school starting and our car's MOT being due, as well as the cold autumn weather really kicking in. Here's what we've done to save money this fortnight:
Aldi power tools instead of toys!
I was chuffed about this one – we managed to persuade Little Balders to write a list of useful things he could get for himself with his own pocket money (after earning quite a bit over the summer) instead of wasting it on tat and pouring it into video games.
After seeing that week's Aldi special buy booklet, he decided to get an angle grinder, sharpening wheel, leather gloves and visor. As he's started an engineering class for GCSEs, and we regularly cast aluminium at home now, he's made a great choice that will come in handy for all of us. Now we have to get the lean-to utility room kitted out for a metalworking shop…
Insulation for the utility room
True to my word, we're trying out some of our weird tips for staying warm in the winter, starting with bubble wrap on the lean-to 'utility room' windows. I sprayed some frosting spray on the windows facing the front, to minimise the weirdness of it all – pretty effective and cheap, since the spray came from the pound shop.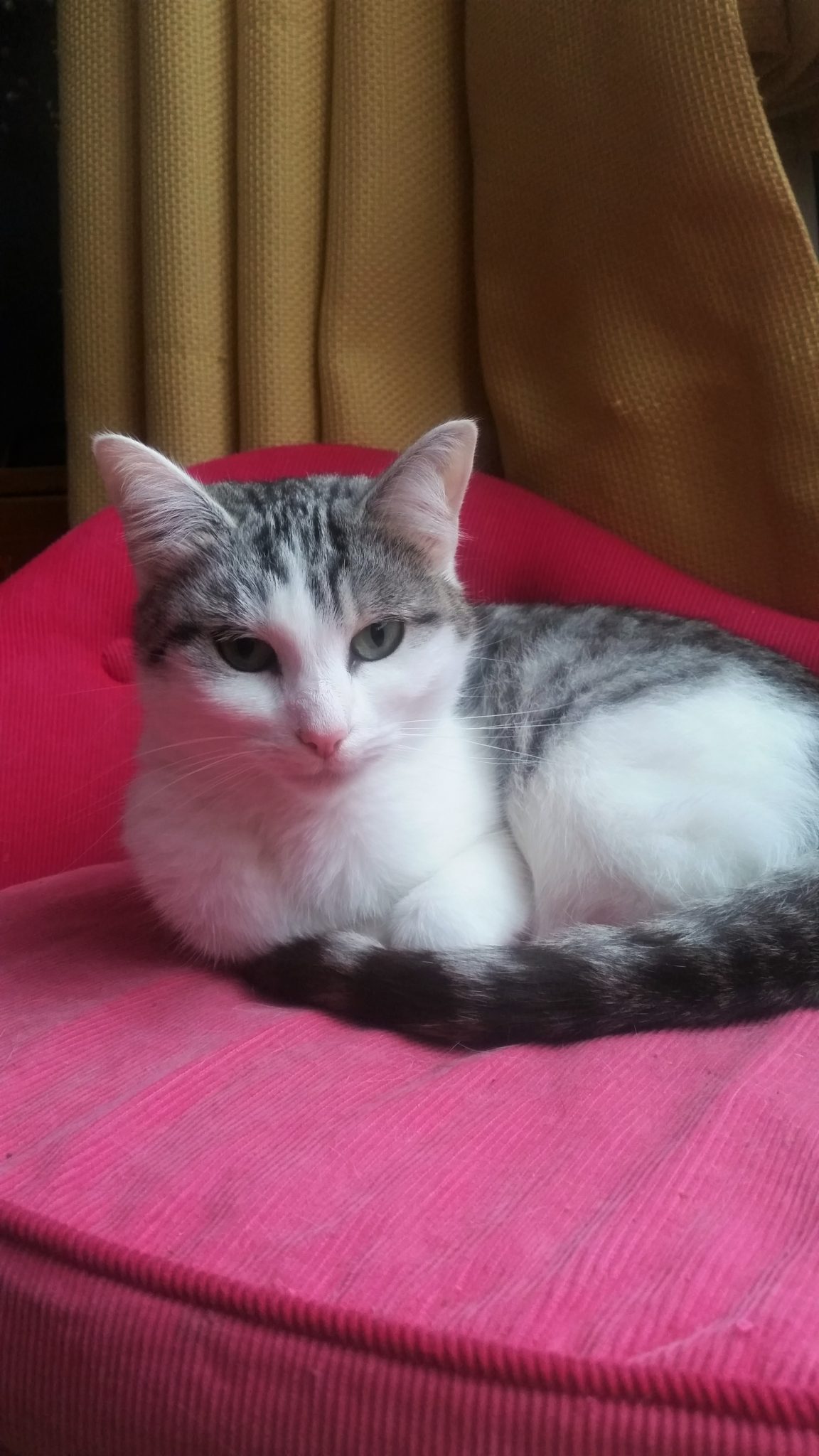 Stinky's got a chaise longue
Our friend S offered us a hot-pink cat bed, and of course we said yes! Oddly, Vader won't go near it, even though he's usually the one to claim anything new; this time, it's Stinky who's claimed it for herself. It doesn't exactly match the decor but it's a quirky little thing that Stink seems to love, and it suits her quite well.
Free Costa coffee lunch thanks to Curve
This week we met during my lunch break and had a lovely mini-date in town at Costa, all paid for by my Curve rewards. It's the first time I've used the rewards to make a purchase so that was a bit exciting.
You can read my post about Curve here, or just go straight to download Curve and use promo code G68DX for your free £5.
MOT time
This might seem like a weird frugal thing, but in fact, we've saved a fair bit of money on our MOT costs this year thanks to building up a good relationship with our mechanic over the last few years.
In our last neighbourhood we bounced around a few different mechanics trying to sort out a problem with our previous car, and finally ended up with a mechanic that could actually fix the problem. Since then we've taken our cars there, and often we arrange to do some of the smaller jobs ourselves to bring the costs down.
Even after moving away, we go back there because we trust this garage and have built up a rapport with them, and when you're practicing bangernomics, it's a good financial move to stick to a garage you can trust.
Over to you…
Any frugal things you're particularly pleased with this week? Share them in the comments below!
I'm linking up with Cass, Emma and Becky in this week's 'Five Fabulously Frugal things I've done this week' linky.