Five frugal things we've done this fortnight:
This time I've got something a little bit different – I'm going to feature some frugal things that my friends and I have done!
Bought a new bed on eBay
Remember that we sold our old bed on eBay? Well, we bought the new bed
 from there as well! We're really pleased to have a new, sturdy bed even though I loved my old antique. The cats love it as well, which is a bit of an issue… it's easier for them to hide under, and it's a real pain trying to get them out of the room at night!
Redesigned my logo for free
This is one of those opportunities that come along thanks to being a blogger! I've been after a rebrand for a long time now, and I'm happy to say I've been able to review a logo creation site and redesign my own logo in the process.
Repainting a kitchen worktop
We've got some very thrifty friends who have also been working away at improving their home, not far away from ours. When we popped over to see them, we got a tour of their latest project – repainting their kitchen worktops!
I'm pleased to say it was introduced with "is this very Homely Economics"? Hahaha!
The kit that our friends used looked impressive – it was a two-part system that transformed their old countertop at a fraction of the cost of replacing it, without the upheaval and all that extra carpentry work.

Before seeing their kitchen I had no idea that such a kit existed. Now I'll definitely consider it if I ever need to spruce up my own kitchen countertops!
Found the perfect artist's mannequin… cheap
I decided to treat myself to an artist's mannequin, as I've always wanted to get one. But if you look carefully at the wooden ones in art stores, they're just not anatomically correct.
I did a lot of research and found some poseable action figures that did the job and were used most often by anime artists, called Body Kun by BanDai. The Japanese originals were way too costly for me though, so I decided to try the cheaper version made in China.
We're talking £20-ish instead of £90-ish!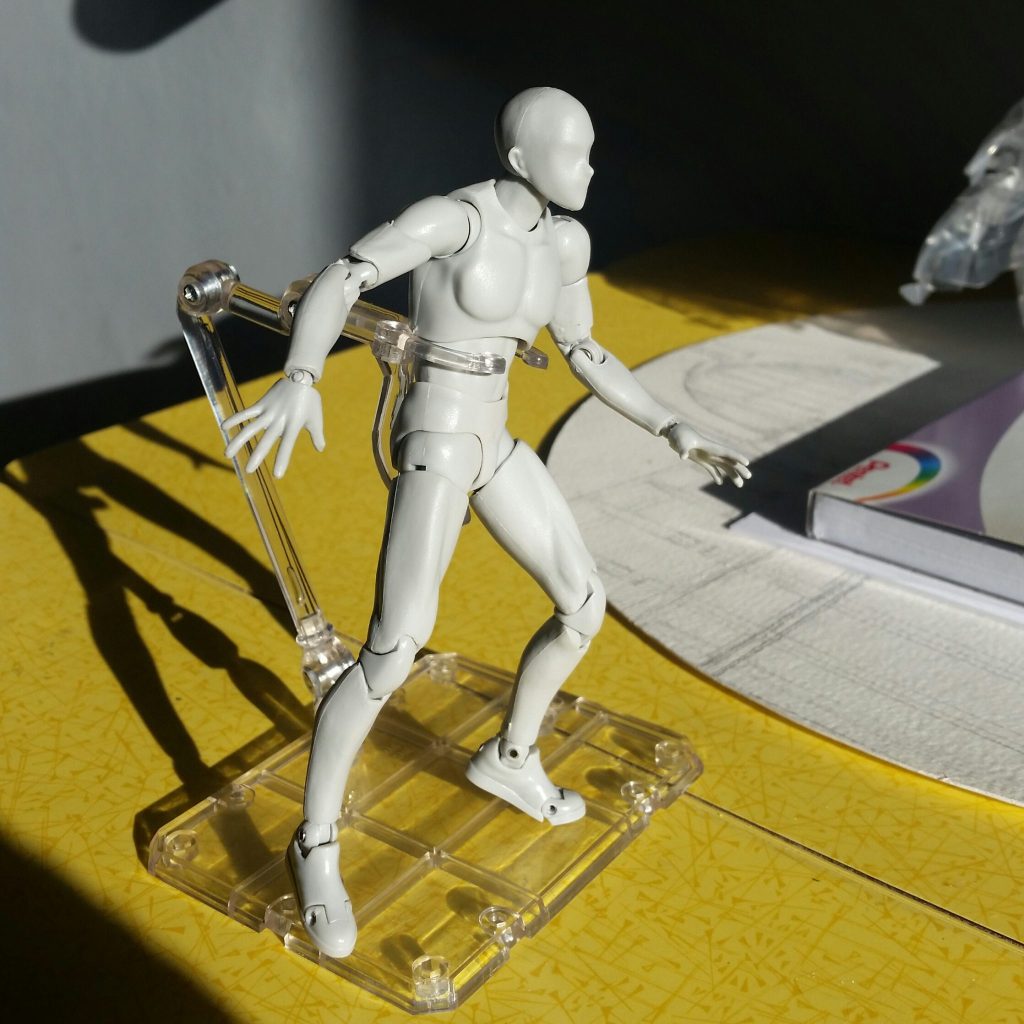 The Chinese versions sold on eBay are actually very good quality, and I'm really pleased with my new present to myself!
Shopped for reduced fruit and veg
We had a bit of a bonus when we did a top-up shop at Tesco this week, getting a fair bit of fruit marked down despite being perfectly fine. Bargain!
Over to you…
Done anything frugal this week? I'd love to hear about it!
I'm linking up with Cass, Emma and Becky in this week's 'Five Fabulously Frugal things I've done this week linky.