Birds are such fascinating and beautiful creatures, aren't they? It's amazing to see more flamboyant species in an aviary or zoo, but the UK's wild birds are absolutely charming as well, and it's so rewarding to have them spend time in our gardens.
If you're like me, you"ll have wondered how on earth these little birds manage during the harsh winter months. Helpful humans can do a lot of good to help wild birds survive and thrive throughout the year, and we get their company as a reward!
What to feed the birds?
This gorgeous infographic shows how we can do our part to help by looking after the birds: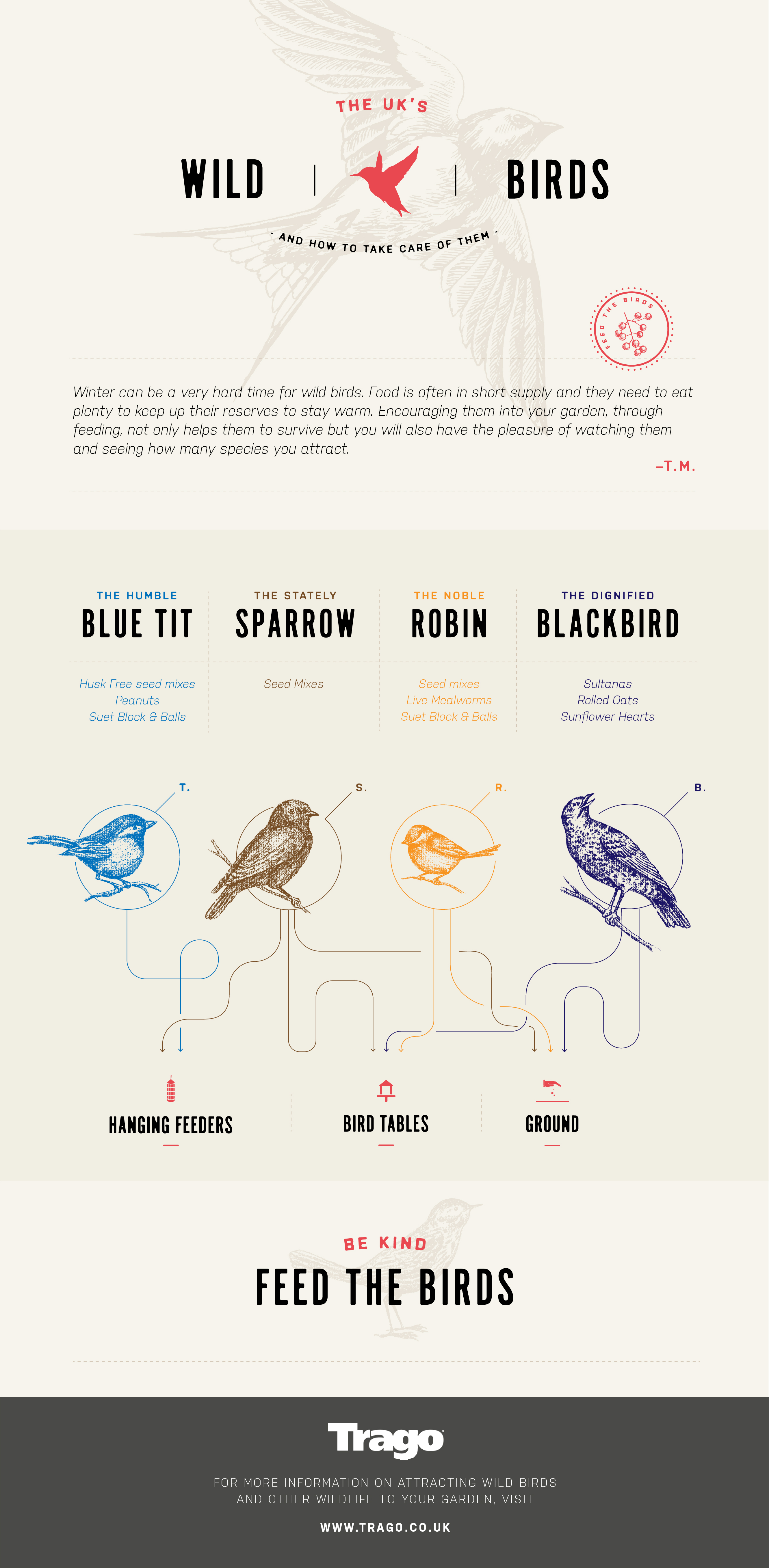 I love the illustrations and the wiggly flow chart. It makes it really easy to see where these birds will prefer to find their food and what food they'll like.
Just remember – wherever you choose to entertain your feathery visitors – keep them out of the reach of cats!
Over to you…
What do you do to help our feathered friends in the winter or throughout the year?