Just ISA Review: what's this innovative finance ISA about?
The Just ISA is one of those few innovative finance products that can lay claim to being innovative in the full sense of the word – and it's certainly set tongues wagging in the UK's personal finance blogger sphere.
Because of coming at investment ISAs from such an unusual angle, I thought it would be interesting to examine it more closely, and ask out loud all the questions that I came up with when I first saw it.
What is Just ISA?
The Just ISA is an IFISA (innovative finance ISA) with investment in a bond that offers 8% interest per annum. It is a litigation finance ISA – the only one of its kind I could find.
What is litigation finance?
Litigation finance isn't new at all – it's just new to the world of personal finance. The fact is, court cases cost money – usually, lots of money. We've all watched a tense courtroom drama about a class-action lawsuit to take down the big corporate bad guy, but most of us have (fortunately) probably never given any thought to what a class action lawsuit, or any lawsuit, would actually cost.
Litigation finance, or litigation funding, is where a 3rd party lends money towards a claimant's legal fees, enabling them to take a case to court where they would not have been able to afford to.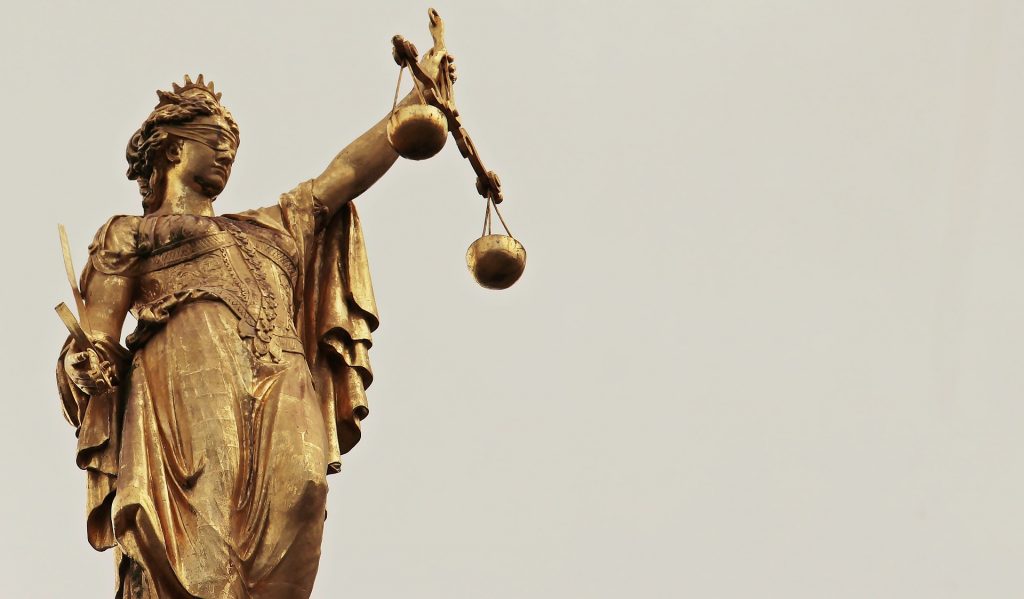 How does the Just ISA work?
Here's a very simplified view of the process: individuals buy a 5-year bond at a minimum of a £2000 investment. This money is lent to a litigation funder. It goes to the law firm fighting the case selected by Just Isa's board. If the case is won, settlement is made and the money is transferred back to Just, and is either paid back to investors or re-invested in the next case.
Of course, there are many more steps involved in the operation which are outlined on Just's website.
What if the case is lost?
It definitely makes sense to ask what happens if a case that your investment is funding is not successful – Just ISA talks about a predicted success rate of 90%, which is high, but what about the other 10%?
It turns out that this eventuality is, of course, fully thought through by litigation funders, and they always take out specific insurance for this. It's called After the Event (ATE) insurance and is meant to cover claimants against costs awarded to the defendant (their legal fees, for example) and other disbursements. Again, this is a very common product in the field of litigation finance and no-win, no-fee court cases.
Is this encouraging a culture of litigation?
The question, "Is litigation finance just ambulance chasing?" crossed my mind, but I also noticed others discussing this online, so it struck me as something that I needed to research.
Typically, a claimant will have a case to bring and then seek out finance; there's no ringing-around and soliciting grievances. The sad fact of the matter is that the justice system in the UK is not easily accessed without lots of cash – I've had to represent myself in family court before and it's driven home how expensive it is to go through even the lower levels of the court system.
As the returns from a case have to be expected to be a significant sum in order to make it worth financing, this should weed out cases that are seen to be either unnecessary or personally motivated.
How can you be sure you would be in favour of the claimant?
This was one of my big questions. In short, I can't see how you can be sure that you would side with the claimant in a case that you ended up funding, as you would simply be investing in a bond issued by the company, not actively involved in the court action process.
However, the case selection process seems to be fairly stringent in that there are several checks that a case must satisfy before it is taken on. Just's website states:
"All cases that are funded will be carefully selected and be capable of reaching settlement of judgement within 24 months. The cases must have undergone due diligence and passed the Quantum of Damages and Quality of Defendant tests."
The "Quality of Defendant Test" element seems as though it should give some reassurance to the question of whether a case is worthy of supporting… but the decision is up to Just's board members, with input from a group called the Litigation Advisory Committee.
Risks
As with any investment, there is going to be risk involved – Just has a page dedicated to explaining the risk involved in its bond investment which is pretty comprehensive, but it's worth mentioning that whilst the Just ISA is managed by Northern Provident Investments, which is an ISA plan manager that is authorised and regulated by the Financial Conduct Authority, the bonds themselves are issued by Just, which is not FCA regulated. This means that there is no FSCS (Financial Services Compensation Scheme) compensation available.
This is pretty much the same for most peer-to-peer lending platforms, as the FSCS website says:
"FSCS protection does not extend to peer-to-peer lenders (even though they are now regulated)." 
Please note that I don't offer investment advice on Homely Economics; if you're interested in investing then you should do the same as with any potential investment – read all of the terms and conditions and see if it's right for you.
In review…
In short, I'm surprised at how I've managed a turnaround in my initial reaction to this ISA – I was immediately wary as I'd never heard of litigation finance before, and most of my questions had to do with the ethics of funding court cases. Having done a bit of research I learned that the concept isn't as unusual as it seems, but it does fit into the remit of "innovative finance" pretty darned well.
I'm looking forward to seeing how the Just ISA fares!