It's a real treat to bring you a guest post by frugal twins Joleisa. Read on for some terrific tips and find out more about their blog below!
I used to hate going to the supermarket. That is, until I realised that there were a few tricks I was missing out on. I could actually save money by being smart with my shopping! Not only that, the trip to the supermarket could be something worth looking forward to.
Here are a few of the tips I've learnt and used. I am sharing in the hope that it will help you too.
Shop around first
No, I don't mean that you should arm yourself with your shopping list and go running from one supermarket to the next looking for deals. That would definitely not be wise use of your time.
What you can do, is to look around online for the items you need from say, two or three supermarkets near to you. What you are looking for is to see which one comes up with the cheapest price overall for the items you want.
They will have different prices for different products but what you want is the overall cheapest. Once you find out which supermarket has the best deals for you, use that one.
Shop comfortably
I take this comfort thing really seriously. One of the things I really do hate is the fatigue that comes with going round and round in the supermarket when I am either hungry, or tired, or have the wrong shoes on, or still yet, carrying a shopping basket with way too much in for my little muscles. So, try the following:
Wear comfortable shoes (for me, that means flat shoes, but hey, each to his or her own)
Make sure your stomach isn't empty or else you end up choosing some quick filling 'rubbish' to quieten it.
If you are only picking up a few items, a shopping basket will do, and your biceps will thank you for the exercise. Use a shopping trolley if you will need a lot of shopping.
Don't always avoid branded products
I don't know why, but I always just assumed that big name brand products are always more expensive. Guess what? It isn't always so! Recently, while filming for the Channel 5 show Shop Smart, Save Money, I found out that that week there was a special offer on a branded Italian range of passata. It was much cheaper to buy a large bottle of the product than to buy the same amount of the store brand product.
I checked later on and found some Kellogg's cereal products much cheaper than the store branded product. So, this really is one generalisation that we should avoid. It is always best to just check each time.
Also, a lot of brands sell their products which are then packaged under a different name.
Top Tip
I used to find this so confusing! You see a packet of rice, for example, for £1.00. The ones next to it seem a little bigger but they are £1.10 each. The ones on the shelf below also have a different price tag. What do you do? Well, most supermarkets now work out and have displayed how much it is for say, 100g of each product. That helps you to see which product is actually cheaper and helps you make a quick decision as to which one to purchase.
Choose the right time
If you're trying to avoid the crowds, and can afford to go shopping at the supermarket opening time, then go for it. You will have the first choice of the products that were put out overnight. These include fresh fruits and vegetables. Fresh fish and meats would be at peak quality too.
If you are looking for deals in terms of yellow stickered and other reduced-price items, it is best to go nearer to closing time.
I had a little chat with a lady the other day. She was so convinced that the yellow stickered items are for poor people who can't afford proper food! Oh no! When you don't know, you just don't know.
According to three of the UK's top money bloggers in a BBC article there's a bargain to be had every day if you go for yellow stickered items.
I remember recently when we got large bags of carrots for 20p each! Of course we made the most of them and none went to waste.
The Food Standards Agency ensures that food safety is top priority in Britain's supermarkets. So things like fridge temperatures etc have to be closely monitored and logged by supermarkets. You can rest assured that the food is safe.
Yellow stickered/reduced price items are good value. Two things which are important to note: best before date and use by date. The best before means exactly that. It means that the quality of the product is much better before the date stamped on. The food has not gone off, if consumed a few after that date.
On the other hand, use by date is used for high risk foods. This one is much more serious. Not only in terms of the quality of the food product, but more importantly, for your safety, it is best to consume these foods by the date stamped on. So, for example, if you buy some meat on the use by date, it's best to cook it on that day. If you are not ready to consume the dish, then it should be properly chilled and refrigerated or frozen.
By the way, it's never wise to buy food products if you don't need them, even if they are on sale.
Do some of the work yourself
Did you know that the supermarket prices you see, take into consideration that workers have spent time to prepare and package food items? That's why it is cheaper to buy whole onions than chopped onions, or whole chickens, than chicken pieces.
If you weigh loose products and bag them yourself, they are usually cheaper.
I always buy whole chicken and portion it myself. Not only is it cheaper, but I have the pieces I need for different dishes, including the bones for stocks and soups.
Get with the technology
There are several apps now that you can easily download on your phone to make shopping easier and cheaper. Check out TopCashback and Shopmium* to name a few. It's such sweet joy when you make a saving or get some money back after paying for your shopping.
Use that magazine
Does your favourite supermarket have a free magazine? I always look for it because there are always vouchers that give you products either for free or at a discounted price. There are usually some top tips, meal suggestions and recipes in these too! I sometimes pick one up at or next to the till, rip the vouchers out, and use it right there as I check out.
Check your receipt
Have you noticed that there's always something written on the back front and back of your receipt? Sometimes it is just to say what your total spend is. But wait, sometimes, it instructs you that by filling out a simple survey, downloading an app or giving feedback such as rating the person who served you, you can get money back, reduction on the cost of your next supermarket shop, or be entered into a prize draw for various rewards.
So do always remember to check.
Share the good news!
I almost always see people crowded around one section or another of the supermarket. If I check closely, I often see that something is on offer at a specially reduced price and they have found out about it.
Smart shoppers will usually ring their friends and relatives to tell them about the deals and I love this. I do the same, which means that when my friends and family spot deals, they will share the good news with me too!
Karma, innit? The world operates on this cycle and I just love it.
Your money can serve you better if you know some of the tips and tricks that others out there use to bag bargains in the supermarkets. Do let us know some of your top tips too!
About Joleisa
Jo and Leisa are frugal lifestyle bloggers who share tips that they use daily to live a good quality life at a fraction of the cost. They refer to themselves as penny pinchers and blog at joleisa.com. Their blog was recently featured as blog of the week in The Sun newspaper. They are currently on Channel 5's program Shop Smart, Save Money. Both ladies have 3 teenagers between them and they now call Birmingham their home.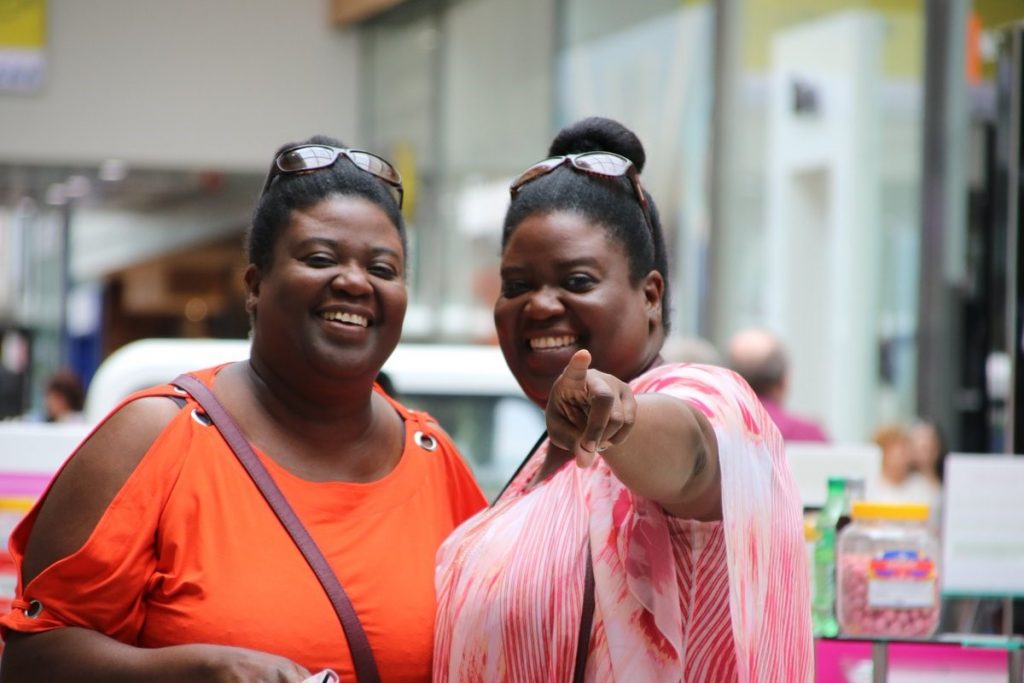 Over to you
I hope you've enjoyed this guest post and these great tips for getting deals on supermarket shopping. Let me know what you think in the comments below!