So, it's the last post outlining what we've spent at the supermarket in 2019. It's been weird counting it all up and making it public for the first time, but it does make sense to share my own results (successes and dismal failures included) if I'm going to write about how much you can save through cashback apps and coupons.
I really hope this year of tracking has given you some ideas for cutting down your food bill. At the very end of this post I'll tally up the year's totals, but for now, here's December's results:
How much we spent on food in December:
Food & drink: £210.26 before cashback.
I almost can't believe that's real. What?
That's ridiculously low for us! Not that I'm complaining, but it just goes to show that we go through peaks and troughs instead of having a standard flat cost every month. It's almost £100 less than the month before – nice to have a low number to end the year though.
But wait… it's not the lowest we've achieved before cashback. But once you factor that in, with the other household costs, it does change everything. So what's the real number, and what's been our best month?
How much we spent on everything else at the supermarket in December:
Household & miscellaneous: £21.49 – around a fiver less than November.
Cat food & cat litter: £16.69 – just a smidgen less than the month before, which in turn was lower than the month before that. Moving in the right direction!
Health items: £11.77 – much higher than before – but that was all me, restocking on all the indigestion tablets. I've
£260.21 total.
Grocery & household goods cashback received: £12.72.
All of that came from Shopmium this time, as is often the case. I really fell hard for Shopmium in 2019, which still surprises me as I'd tried it years earlier and couldn't be bothered!
My Shopmium referral code is s9pi6x – download the app here* for Android and iPhone use this code to get your free gift, which is currently a tub of Ben & Jerry's.
Total spend: £247.49.
Our grocery spending – December 2019 results and goals
I'm so happy about this result to cap off 2019 – it's our lowest spend after a year of tracking.
And yes, we definitely robbed a bit from November's spend, but November wasn't our biggest month either. What was?
Our most expensive month
Our most expensive month was May, when we spent £433. A combination of my Mum's visit, trying to stabilise my own diet, blowing a fortune on cat litter and not using cashback apps led to our biggest spend.
Goals for January:
My goal for December is going to have to keep these new developments in mind, and set our budget at £300.

My goal for December
Smashed it!
My goal for January is to keep this going, and bring in a new average of £250 per month. Scroll down to the bottom for a list of our totals in 2019!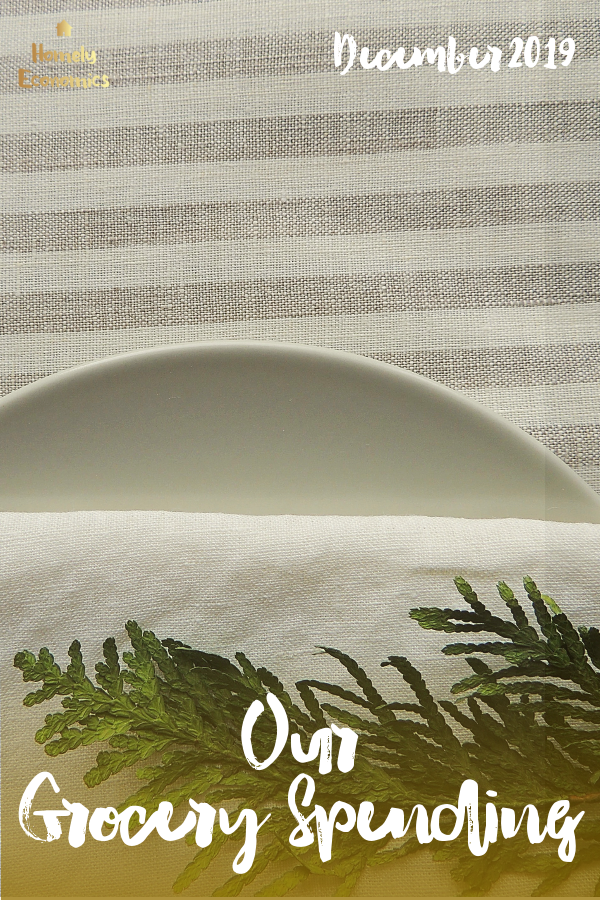 Total: £3996.43.
Average: £333.03
So let's try to get that down in 2020!