The modern tenant's guide to renting a high-end flat
It seems as though the hope of buying a home is fading away for many, as more and more young people are finding it difficult to get on the property ladder.
There are many reasons for this occurring but most importantly, it's simply too expensive. With the population continuing to rise, there are fewer homes to go around, and the standard supply and demand issue is brought into play whereby there are simply more buyers than sellers. Flats have become more and more popular with high-rise buildings and apartment blocks being built every year, and even older buildings that could have been earmarked for demolition have been converted into modern flats with great amenities.
Find out what amenities are offered
It used to be that for your amenities in a block of flats, you could expect a room that had washing machines and maybe dryers, and that was about it. Maybe you could pay extra for a parking spot for your car, and possibly bike storage, but that was all you could expect. Thankfully things have changed and modern developers such as stproperty are trying to make sure they have a thriving local scene and keep long-term tenants as much as possible. They have fully-furnished condos and flats as well as shared houses, and dedicated agency teams that deal with different properties so if you are looking for certain kinds of amenities, talking with them may get you exactly what you're looking for. High-end developers bring a new standard of what should be offered as standard.
Air-conditioning is definitely something you should be looking out for in a modern flat. Many flats feature balconies and if you're on the ground floor, some kind of patio. WiFi may come as standard, which is a great plus. Some flats have a built-in fitness centre for residents, whilst others offer free membership to the local gym. Either way, check with the agency or the landlord about what's offered. Perhaps the most important thing is that there should be some kind of modern security system, whether it be CCTV or a paid professional guard on call at all times of the day and night.
Laundry
Hanging your clothes on a washing line outside the window is – well – less than ideal.
Firstly check if you have a washing machine in your flat. Sometimes you may have communal machines instead. For the most part, however, high-end flats should have washing machines available to tenants.
For drying your clothes you'll need to ask the landlord what's normally done. Multi-layered drying air racks for clothes are popular, but these need to be placed in a part of the flat that can be closed off because of the likelihood of raising the internal humidity and causing damp. Make sure there is a suitable drying space or room for your clothes and work out what kind of system you'll have for washing and drying your clothes before you sign on the dotted line.
Outdoor space
Modern developers realise that tenants need fresh air and they can't just get it from a HVAC unit. You should expect to have some kind of access to the outdoors from your property, whether in the form of a balcony or access to a garden. What if you have a balcony that's so small that you can't sit outside comfortably? You can still use it for eating al fresco by having your table outside and technically sitting inside, but still enjoying the open air and sky as you eat facing outward!
Ask the landlord if there is a garden and if you're allowed access to it. You may want to ask who else gets access to it, so you know how much room you might have on any given day. Also, study the boundaries and know which part of the garden you are allowed in and which areas may be off limits, such as a shed or bike parking space.
Interior decorating
Many modern flats are neutral when it comes to interior decor. This is because landlords want to play it safe and attract as many tenants as they possibly can. If they were to choose one style over another, that could put some people off, but that means that it more likely than not won't feel like home. The typical landlord won't have any issue with you decorating, but some landlords get a little bit touchy as they want to maintain the overall look they have created. However, a talk with the landlord on what is permissible and what isn't will clear things up.
The main issue isn't that you want to create a more homely vibe, it's that the walls might get altered. Putting your small decor pieces around the flat such as a candle holder, vase, flowers and figurines on tables, ledges and windowsills isn't a big deal. These can be easily removed when it comes time to leave. However when you want to hang up mirrors and pictures into walls that don't already have nails through them, then it can become an issue. A landlord may be okay with it as long as you seal up the holes but sometimes holes can't be repaired without making that part of the wall look odd. Just check before you do anything as your deposit may be used to pay for any damages.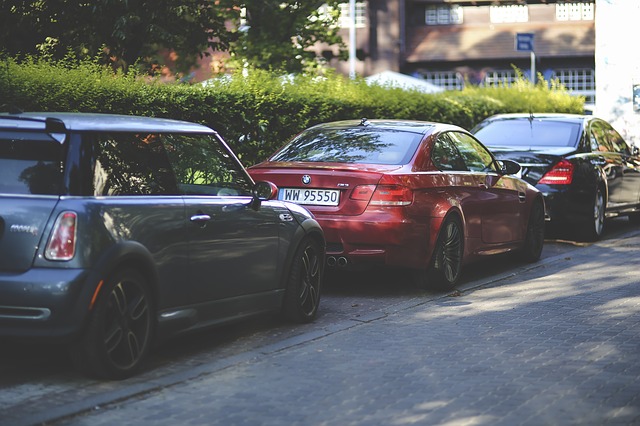 Parking space
Unfortunately, flats are notorious for minimal parking spaces. However, modern flat complexes are trying to rectify this by providing more parking spaces for their tenants, but it's likely the parking spot is going to raise your monthly rent. 
Check for extra and/or hidden fees for parking your car before you sign anything. Don't just take the word of the landlord, check with the local council if you can. Check the safety of the parking spot when you view the property so you are sure that the space is going to keep your car safe and criminals won't have easy access to your vehicle. Speak with the landlord and see if you can cancel the agreement to the parking space if and when you need to, so that if you sell your car or simply choose to no longer use the parking space, you won't end up having to continue paying for it and the landlord can give it to someone else.
On the higher end of the rental ladder, landlords are trying to make sure they keep long-term tenants and thus standards are being raised all the time. The amenities available have been improved and are a world away from my rental nightmare! Whilst these amenities come at a price, you can do your homework to make sure it's a fair price for you.