This post contains affiliate links, marked by *
In 2015 I did a lot of reading about the British housing market/bubble/crisis – however you choose to see it.
Starting with John Lanchester's "Whoops"* and finishing with Danny Dorling's "Inequality and the 1%"*, with innumerable newspaper articles in between, I started absorbing all sorts of information that would have passed me by not long before.
I suppose the switch was flipped by suddenly being interested in houses again. It's not like I wasn't interested before, though; I was made keenly aware of the sharp reality of the rental market when shopping around for a 2-bed flat in London a few years before that. However, it was the bait of owning property again that sprang my eyelids open.
Home ownership – a very British obsession
The whole mythology of home ownership has been so tightly woven into the Anglo-American psyche as to be the Gordian knot of our economies. Slice through it, and you're left with a squillion loose ends that unravel and leave the landscape looking threadbare and fragile.
We're constantly reminded that there's nothing that says success, stability, and crucially, adulthood itself, like owning our own homes. Well, we may not want to believe, but it's floating in the air out there. You don't have to join in to be affected either; other people's bad mortgage debts on the other side of the Atlantic have already influenced your mortgage/rent/credit cards/savings rates.
What strikes me as a particular quirk of the British home market is the fact that, whilst there have been far too few houses built each year for decades, thus fuelling high demand in the face of short supply, in some parts of the country there are too many houses.
In Accrington and Burnley, there are rows of empty terraced houses in various states of repair, causing grief for the councils and remaining residents. These are the British towns where houses are too cheap.
I almost can't believe I said that. But it's true, and it's not easily fixed. You can't just raise the prices on these pads either, because they're cheap for a reason.
I've lived around this very area for several years now and whilst going through a period of watching houses online, I noticed a trend in refurbished terraced houses popping up in shabby areas. They're absolutely immaculate, stylish, and slickly marketed. I've been tempted. And of course I would be, as I'm in the target demographic – first time buyer with a budget for a fixer-upper, but with fingers crossed for a ready-made, magazine-ready show home.
The problem, though, is always the same: shabby area, more expensive to repair than they are to buy (thus being too expensive to sell on), no garden, no parking. Some of these homes are purchased after a few months – but whether for the optimistic asking prices, I don't know – and some languish for far, far longer.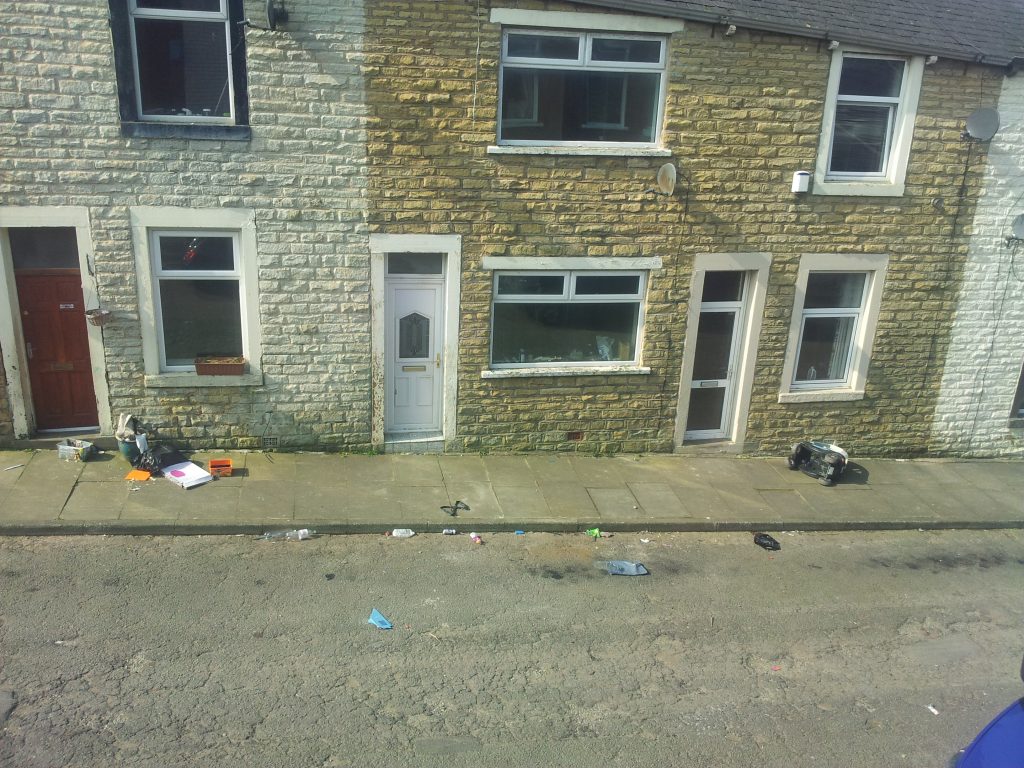 On the street where I used to live before I bought my home, there were 5 empty houses in a terrace of 8. Just before I moved, two had "to let" signs up, one had been up for auction for three months without success, one had just been vacated by its tenant (who has moved into the house next door to me), and the other had been empty for the last year and a half at least.
The auctioned house was listed with a guide price of £30,000, and dropped each month. Was I tempted? Of course! Was my husband tempted? No way.
He was right. For us, prospective owner-occupiers, the stakes were higher than they were for most of the street's owners, absentee landlords. Our house purchase would be a bigger investment than money.
That little street, thanks to some of its few residents, had taken on a decidedly post-apocalyptic turn, with abandoned coats, furniture and bicycles in various states of dismemberment lining the pavement, and garbage-tumbleweed fluttering by the feet of the pack of braying children who had claimed the road as their own.
Now, our family could never be accused of snobbery, but we preferred to settle in an area with a less lax attitude to fly-tipping.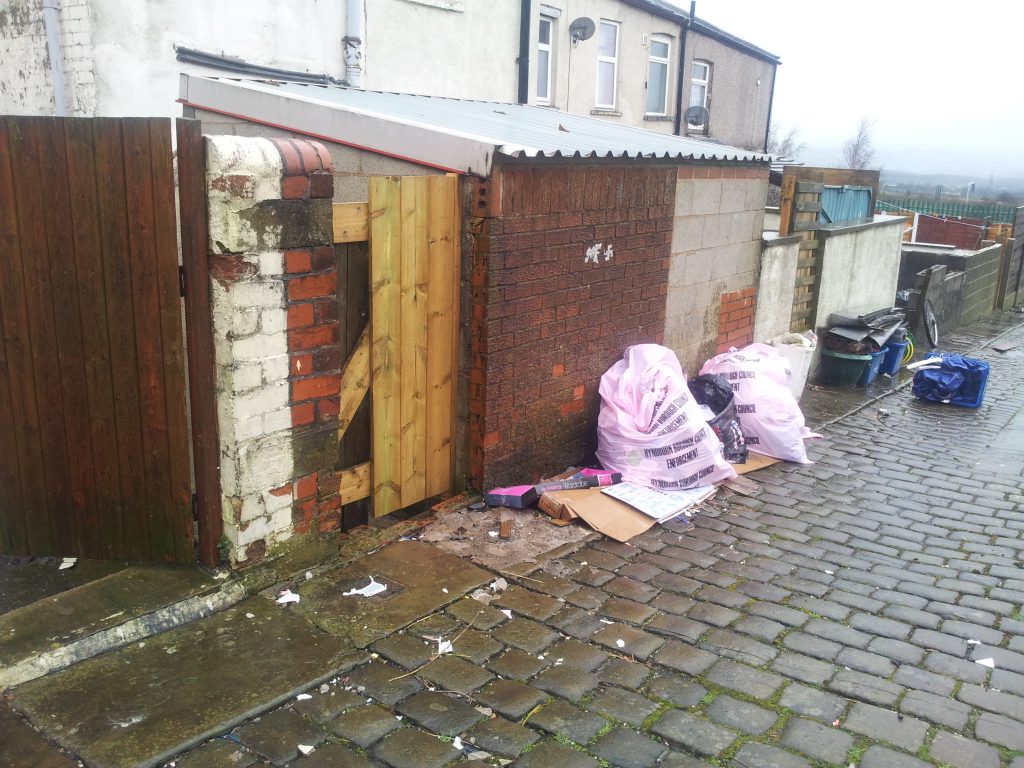 The problem is complex – if these homes don't appeal to young families, they won't become sought after by anyone but landlords.But would you live there?
Across Hyndburn and Burnley councils, new homes are being built and marketed for more recognisable sums, but the empty house problem remains. There are some very admirable schemes taking place at the moment in Lancashire, though, such as PlaceFirst's redevelopment of Woodnook in Accrington.
Responsible landlords are a great start, but whilst Hyndburn council's regeneration plans sit on the shelf due to lack of money, a wider tart-up seems a long way off. I downloaded and read their strategy proposal and wondered, what would I do? Knock down every other row? Convert two into one with an integrated ground floor garage? I like that one, actually. The official proposal has plans to convert three houses into two, so maybe my idea isn't that far fetched. But it can't happen without tons of money being thrown at it, and whilst I am a true font of ideas for tarting up towns, I've got no dosh.
So for us, it came down to a choice between the tiny terrace, or the ex-council house. We chose the ex-council house.