My renovated home: before and after!
It's been just over two years since we bought our first house together. It was a wreck!
It's taken a lot of time and hard work to get us to the point where we can say that the house is finished. Of course, there are a few things that we could do, but for now we're drawing a line under it and moving on. Now, I can share what we've done, room by room!
It would be a very long post if I shared all of my pictures for each finished room, so where I have a separate post for that room, I'll link to it and you can see the whole thing.
Living room
Before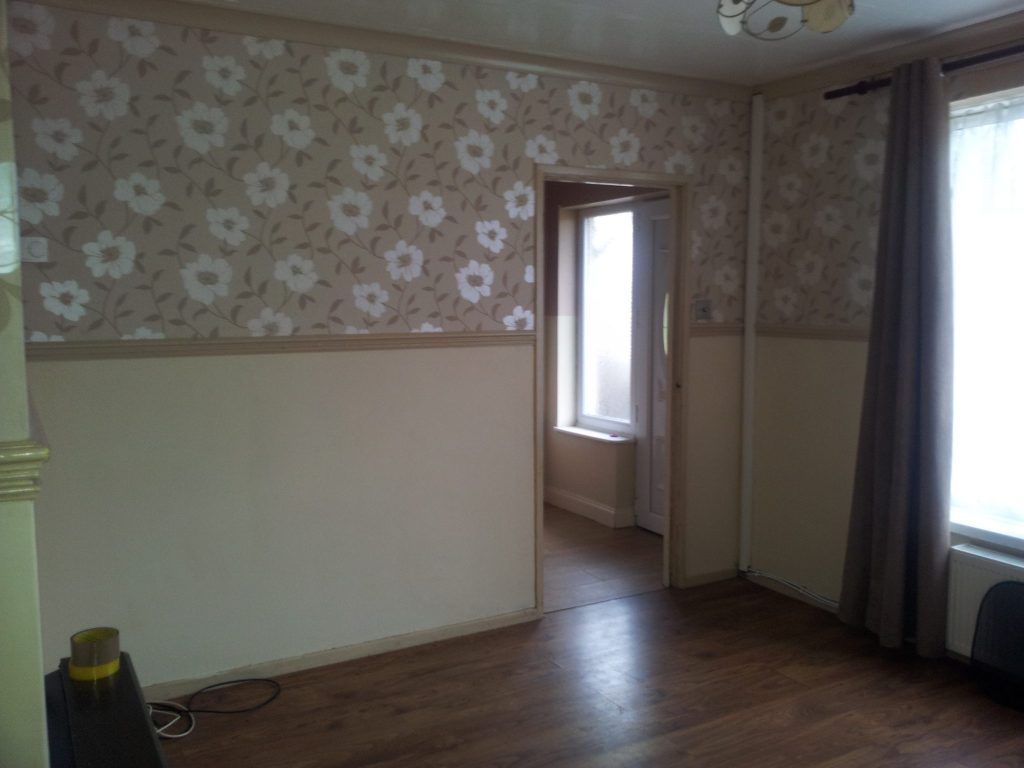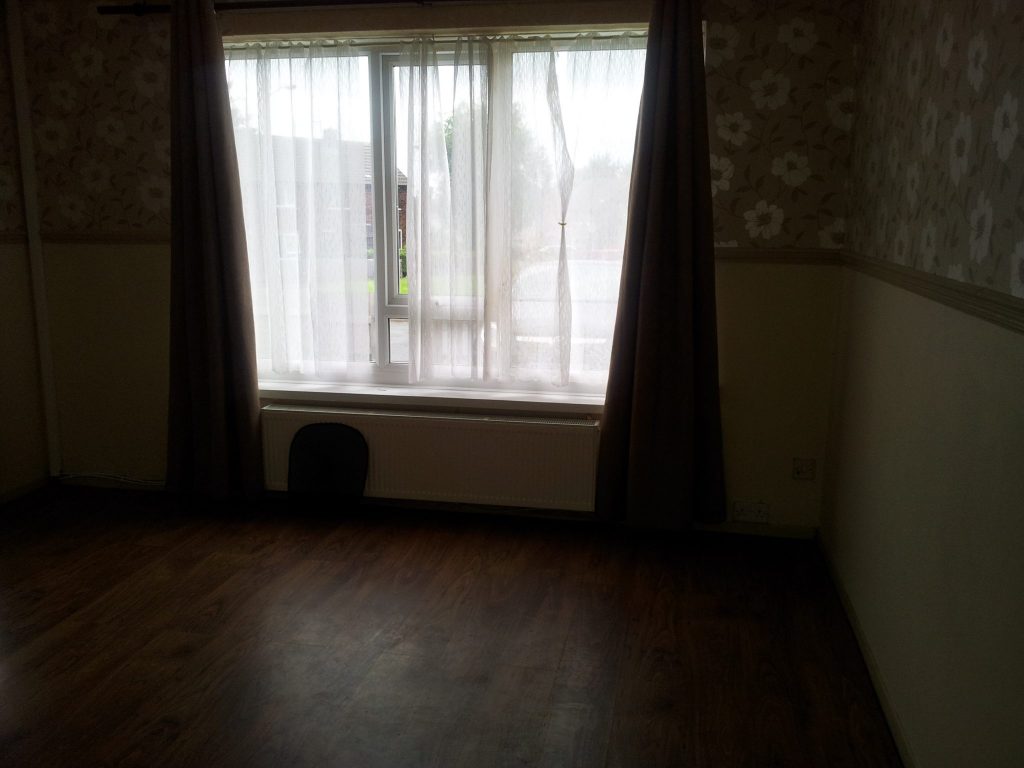 Stripping wallpaper in these rooms turned into a mammoth job of removing large chunks of wall! It was a huge relief to get this finished.
After: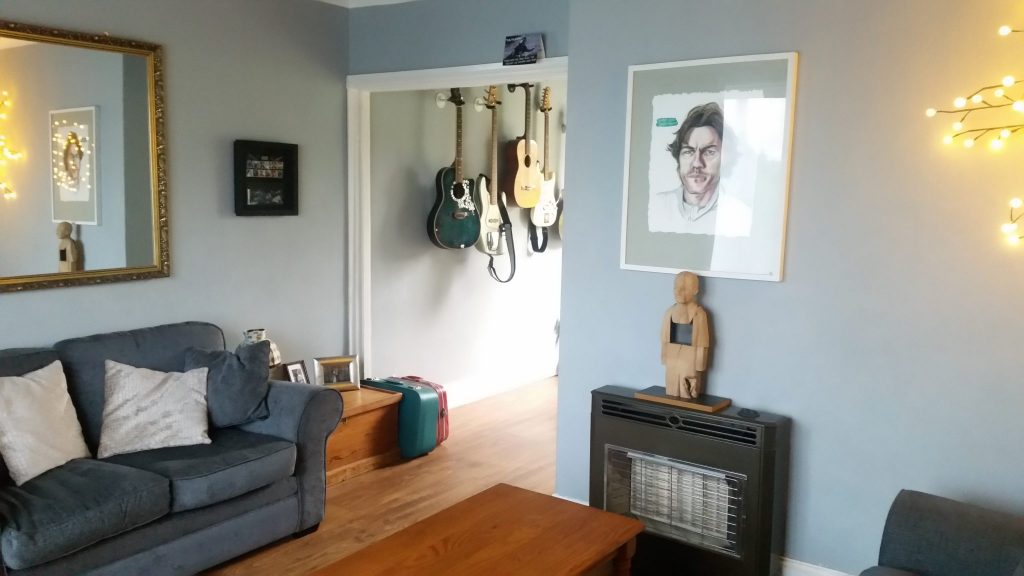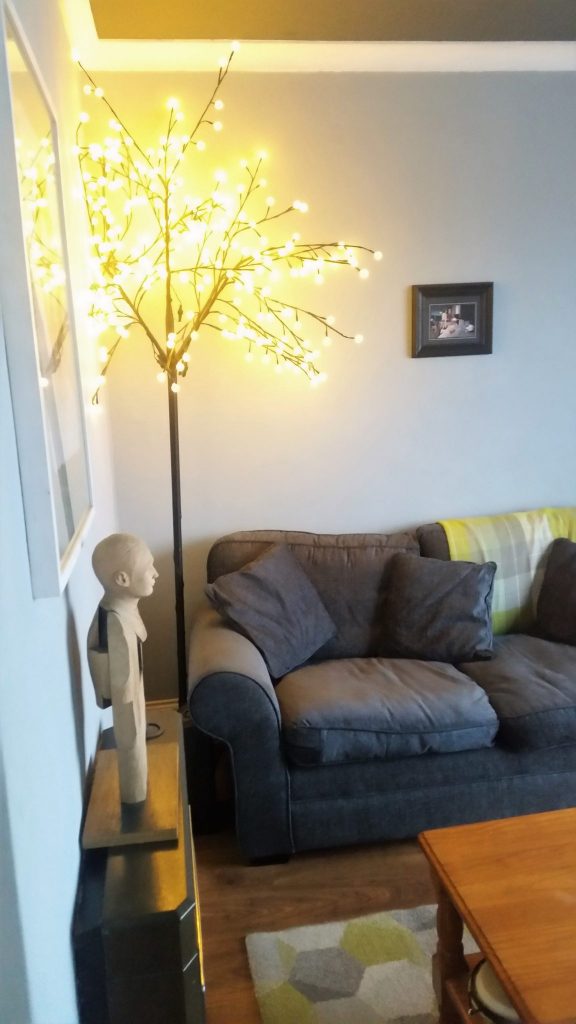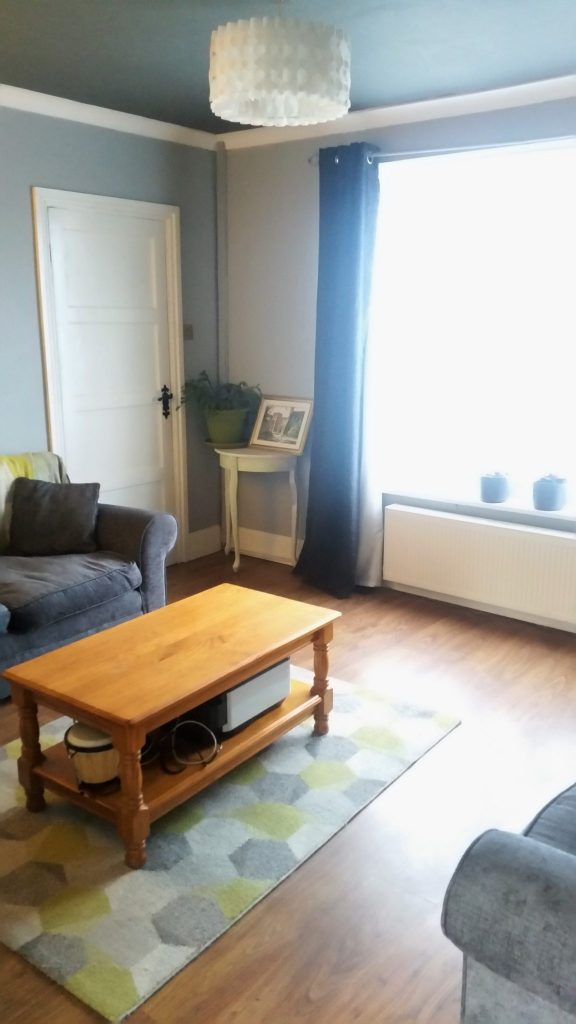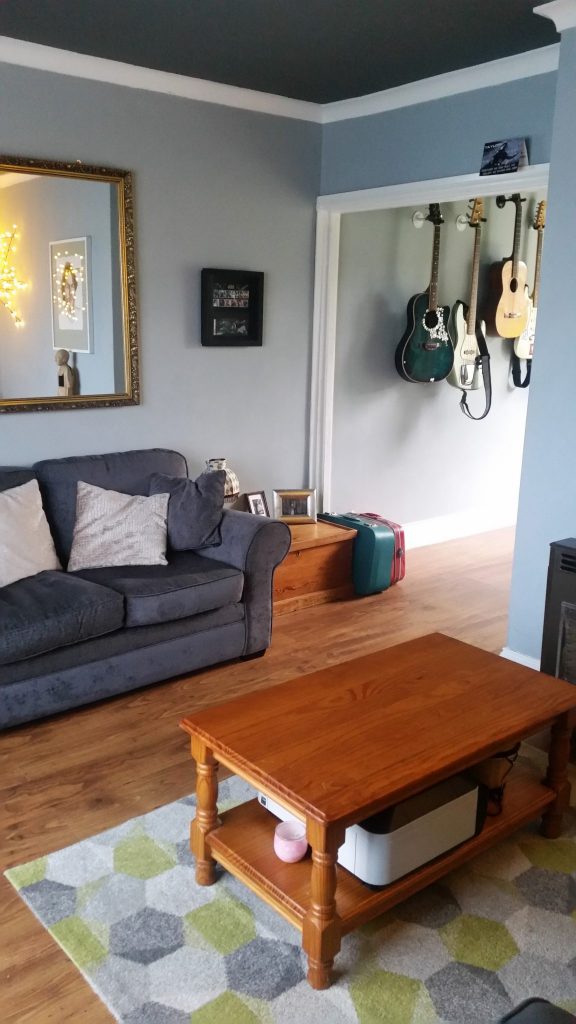 Dining room
Before: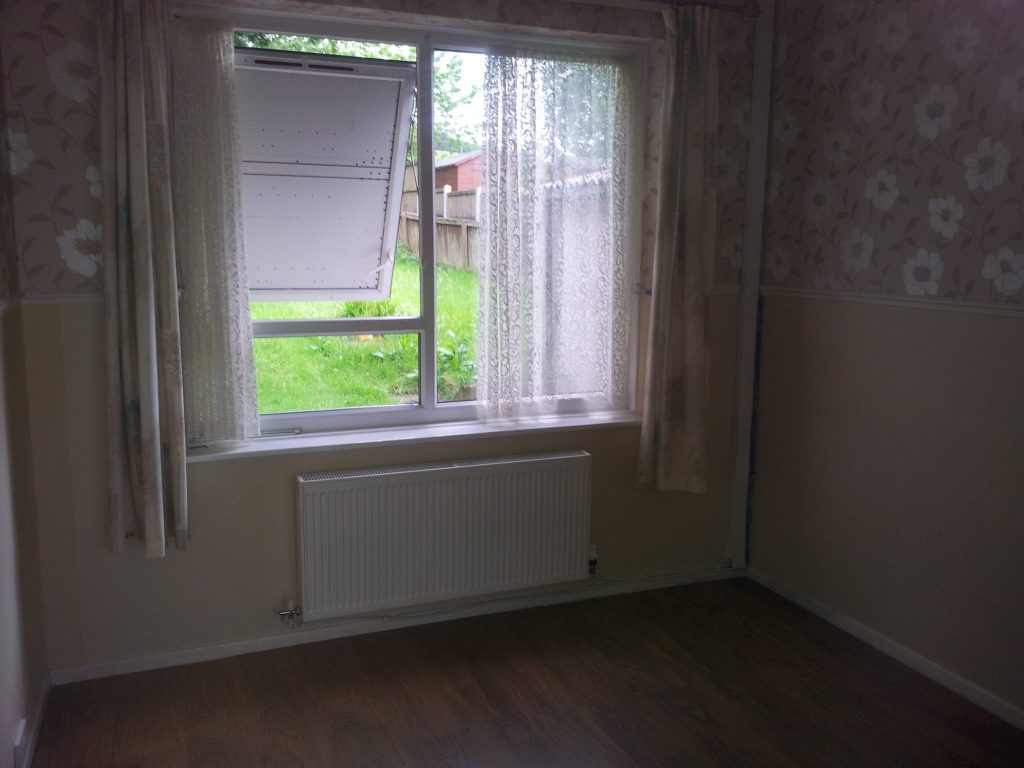 We had to deal with a missing double-glazed window pane at the back of the house.
After: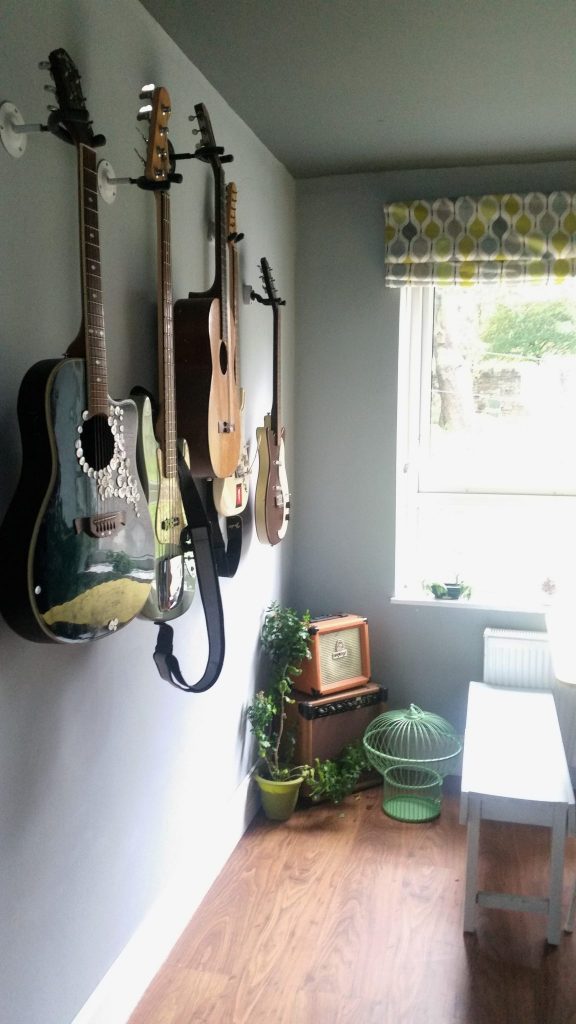 Ok, it's only half of the room, but my other pictures weren't good enough!
Kitchen
Before: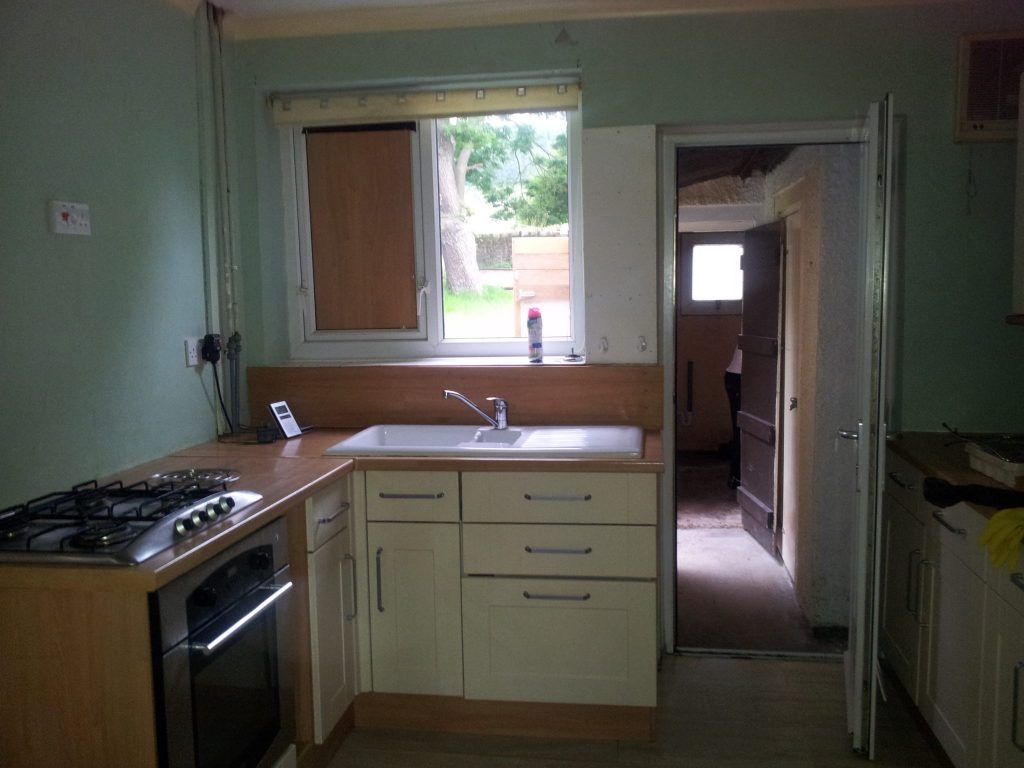 When we inherited the kitchen, it had no backsplash (that's a plank resting behind the sink) and yet another missing pane of glass.
After: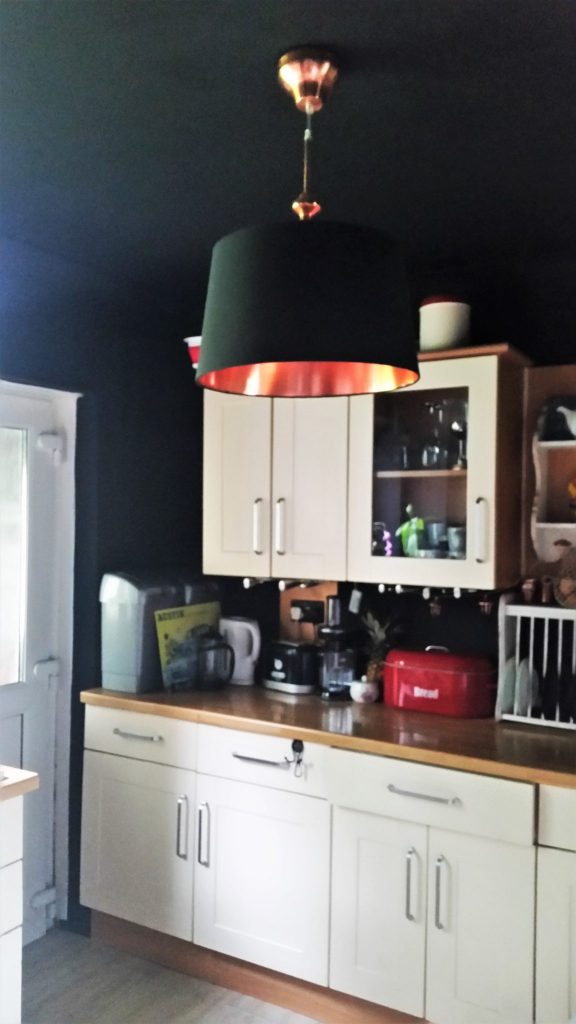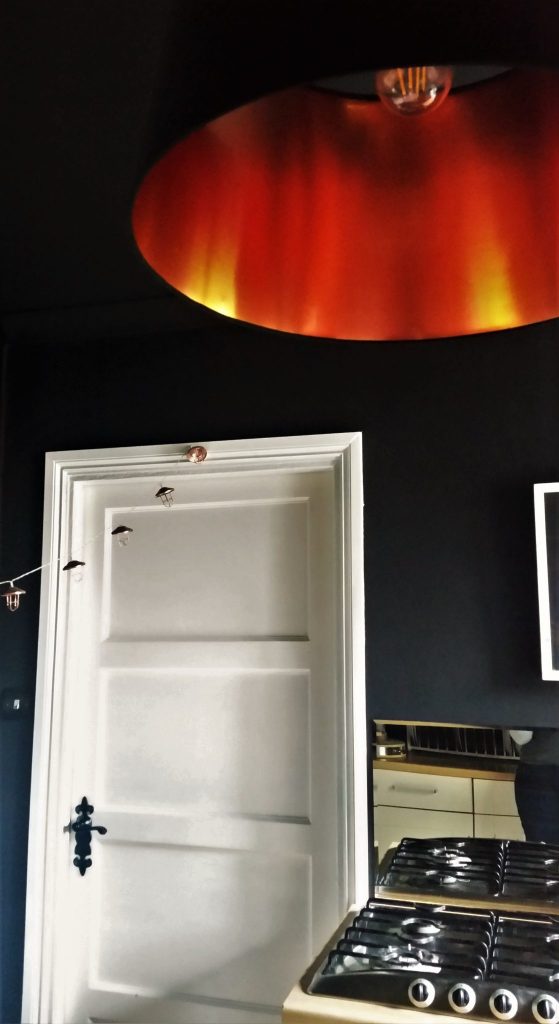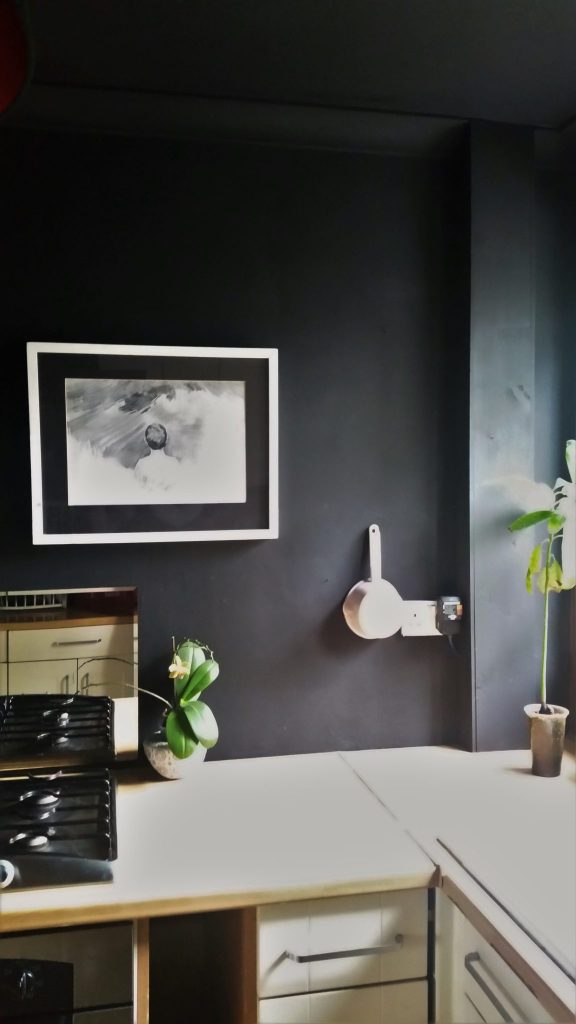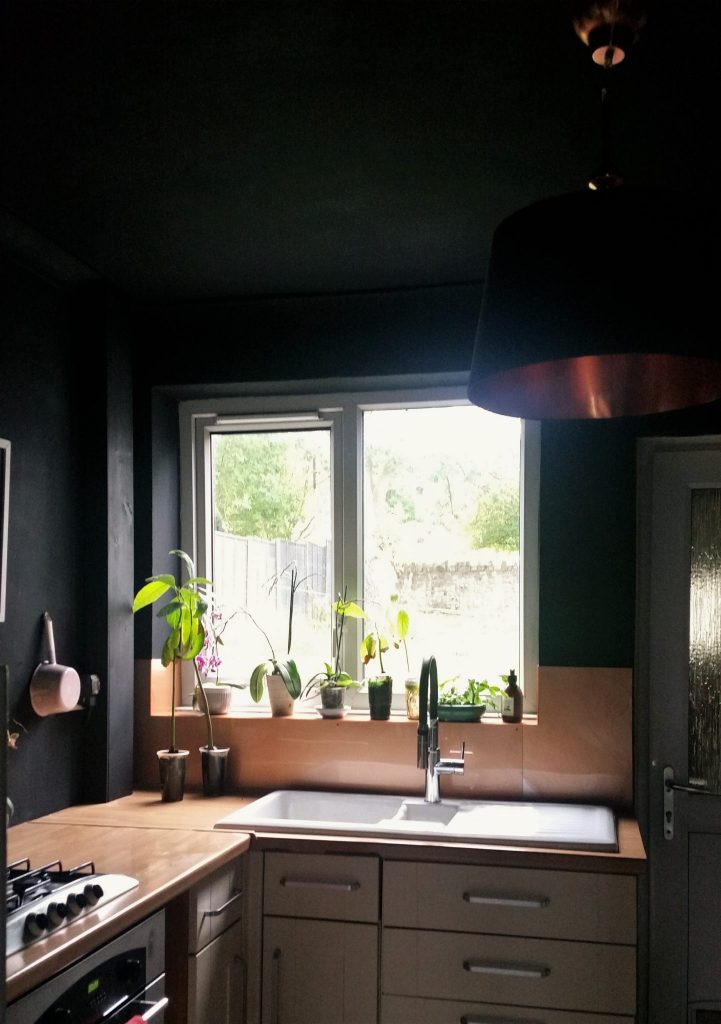 Hall & stairs
Before: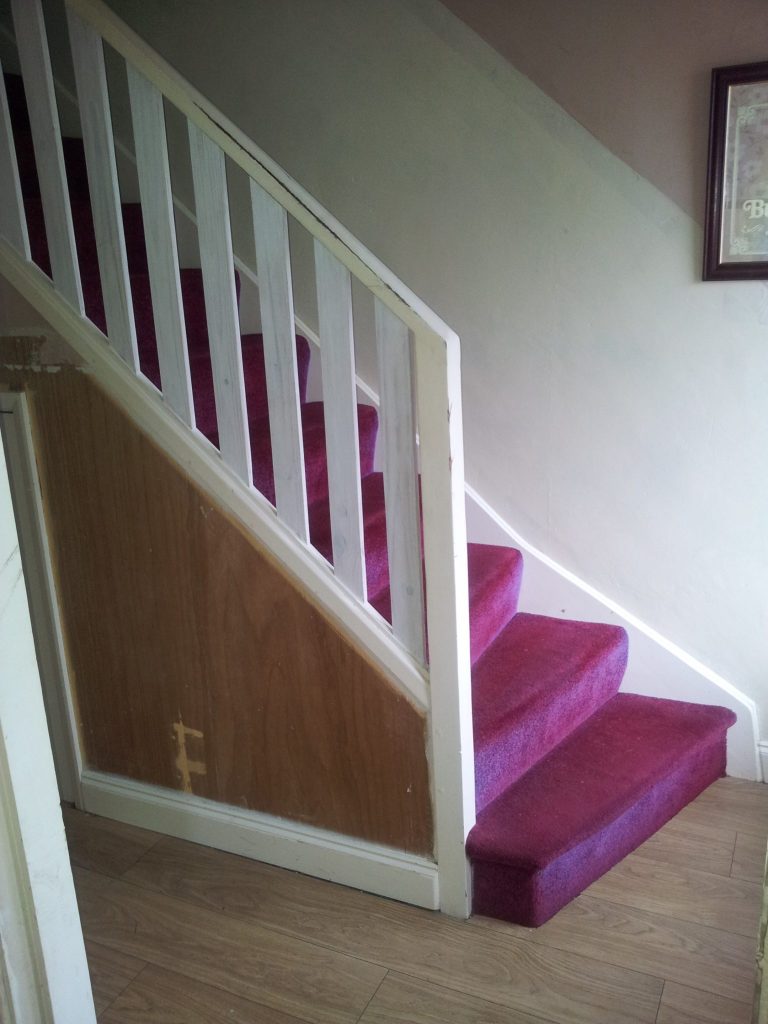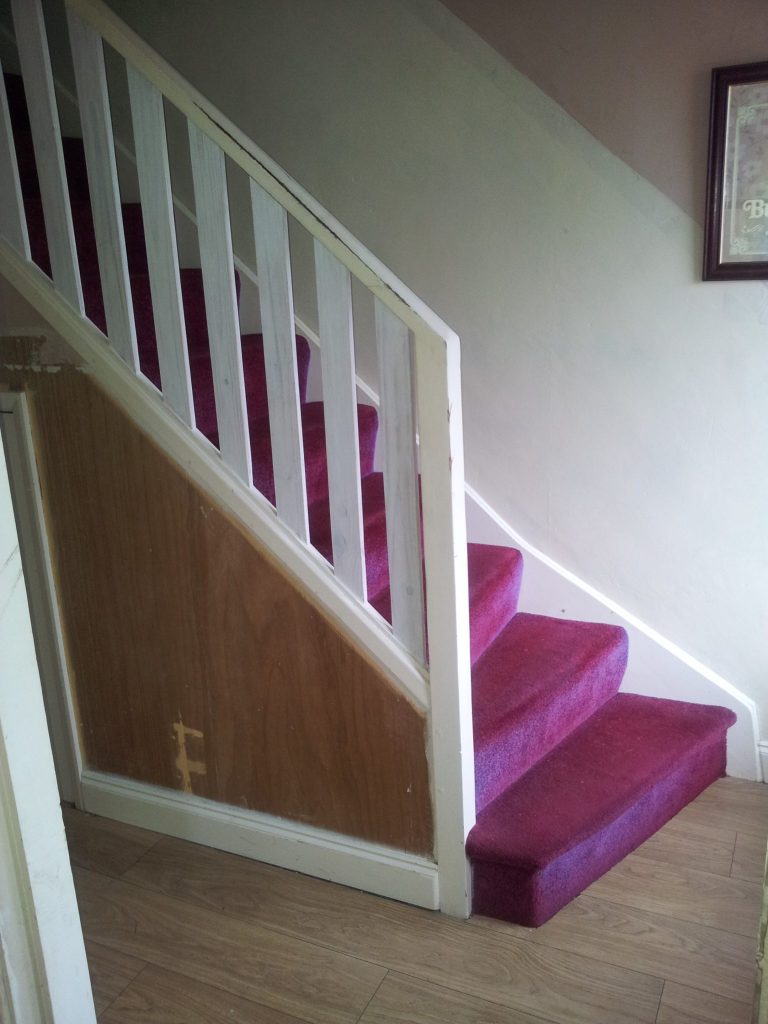 After: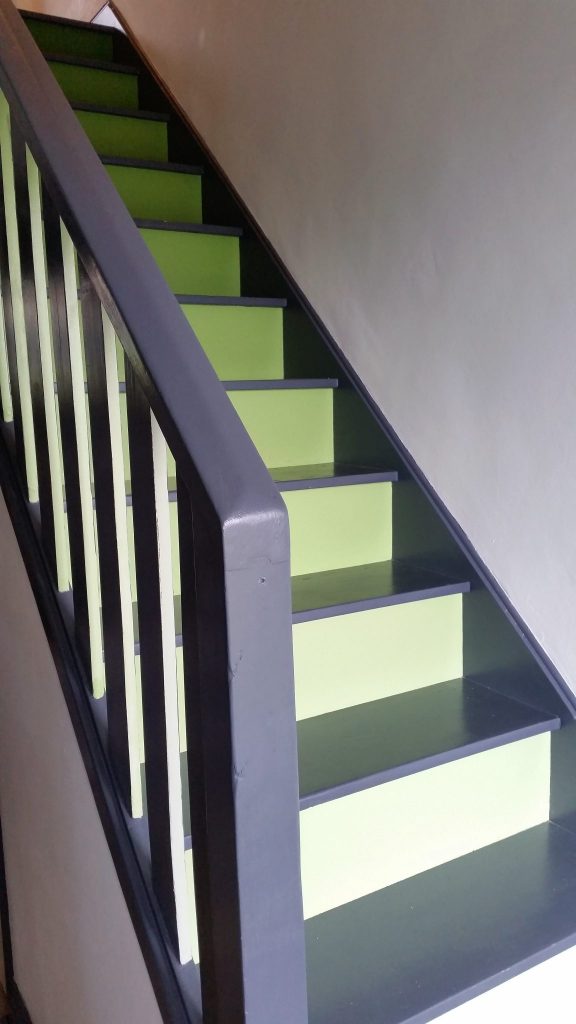 So difficult, but so worth it!
You can read the whole story of the painted stairs here, and see the work in progress here.
Little Balders' bedroom
Before:
After:
Of course, I wrote a whole post on his Star Wars Bedroom makeover. It was the first room we finished!
Bathroom
Good grief. This was the biggest job. I couldn't wait to start! It was absolutely back-breaking work when we got into it and I just couldn't see the end sometimes. Now, I'm so glad we put the effort into creating something that is exactly what we wanted.
Before: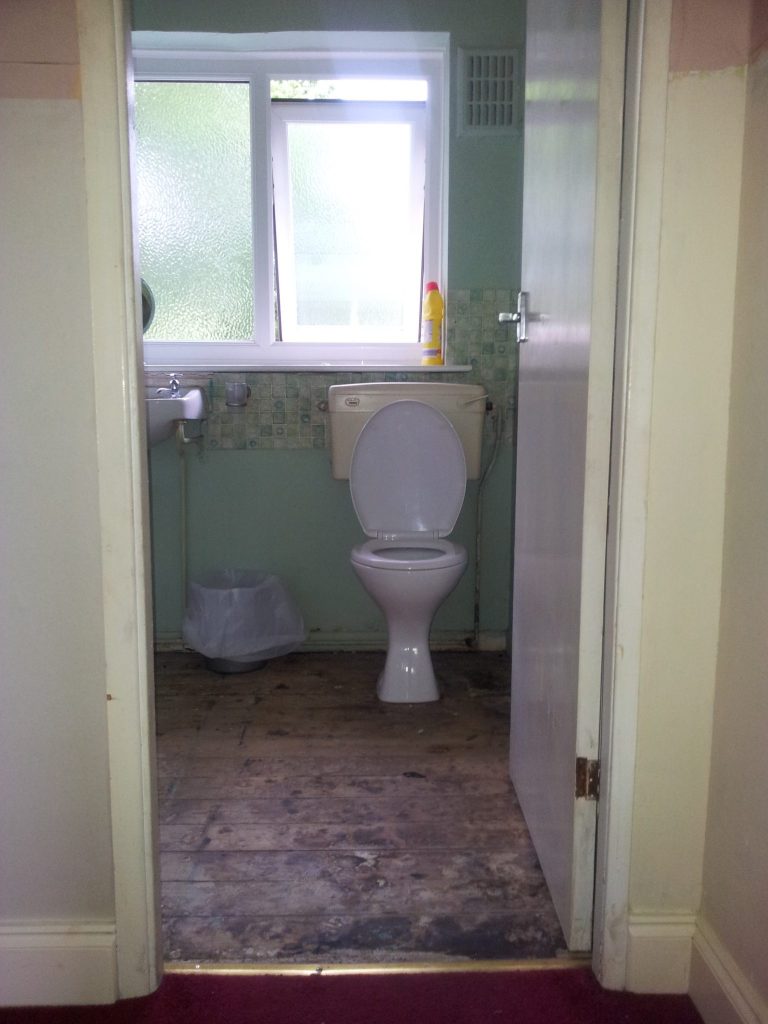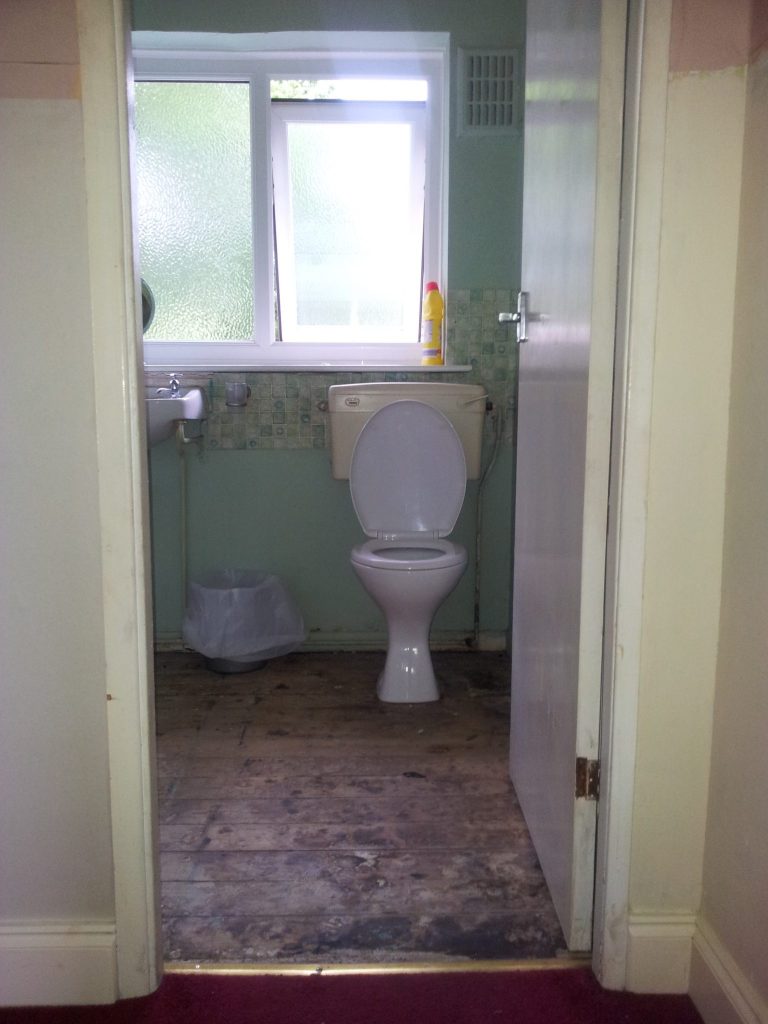 I mean, can you believe I took this on? Read this post about how I cleaned that floor (on my own). Then you might want to post me a medal.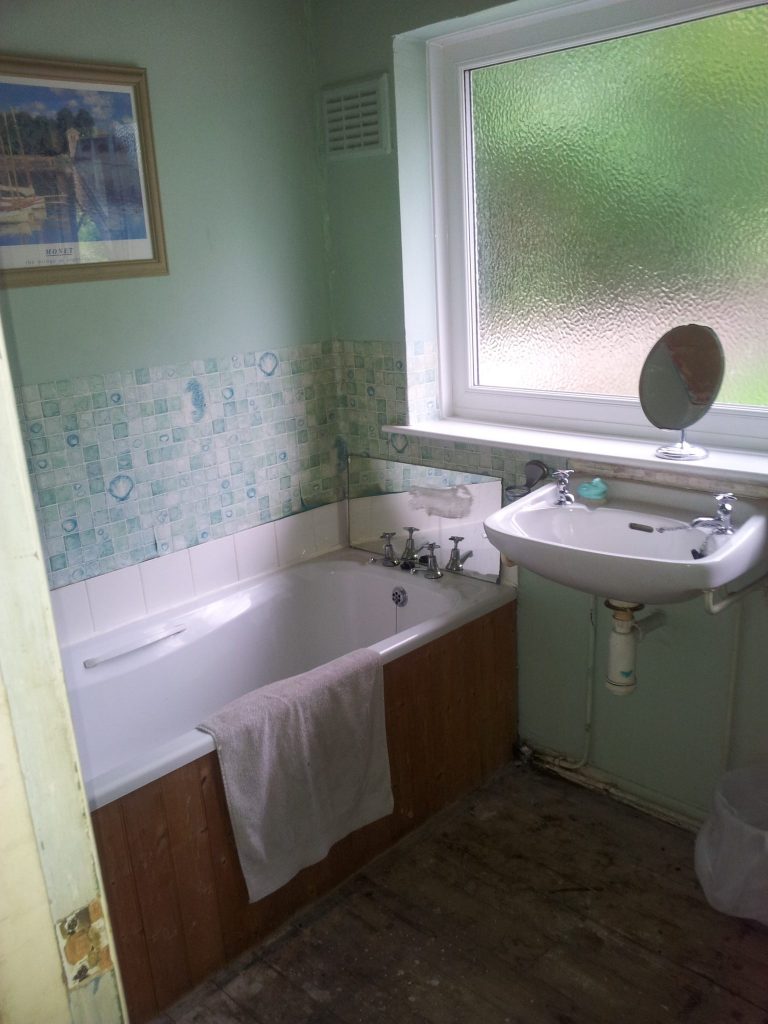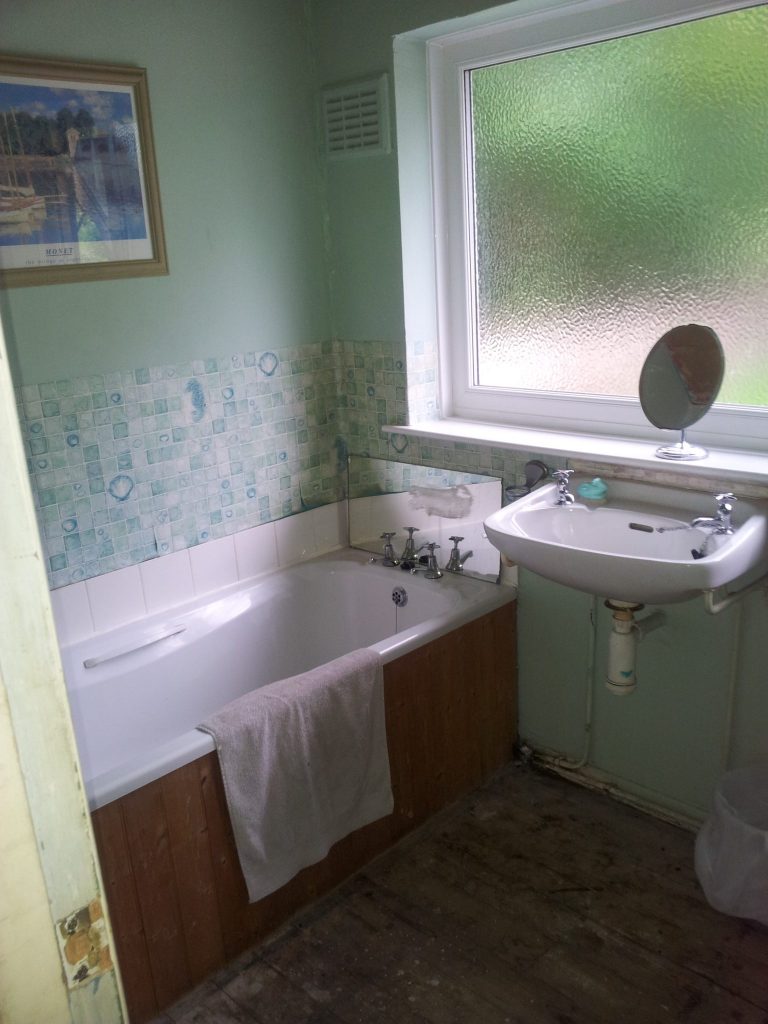 The sink was from the original 1950s bathroom suite. I actually cleaned the pipes up a bit with caustic soda but in the end, I am just not THAT into vintage.
After: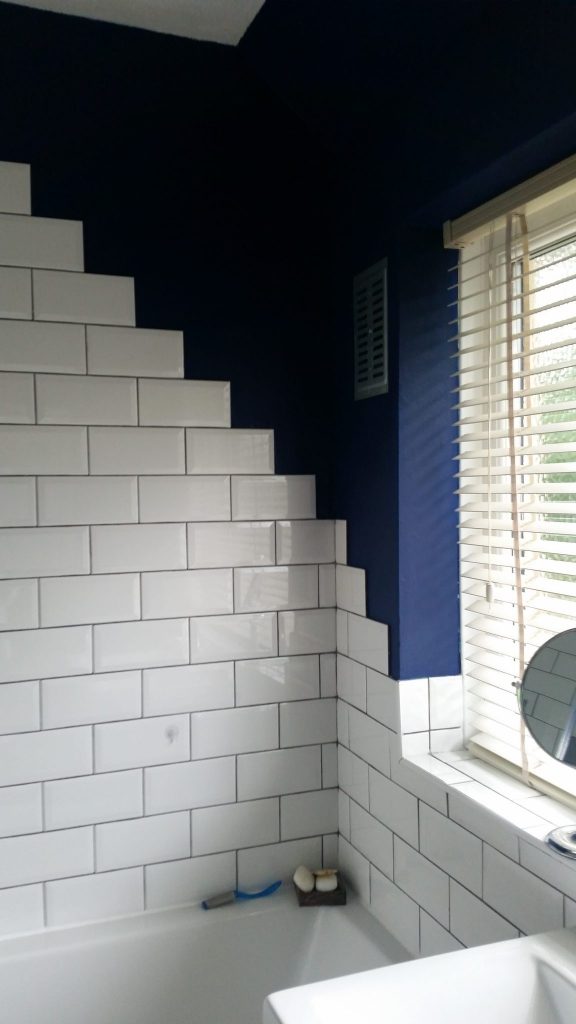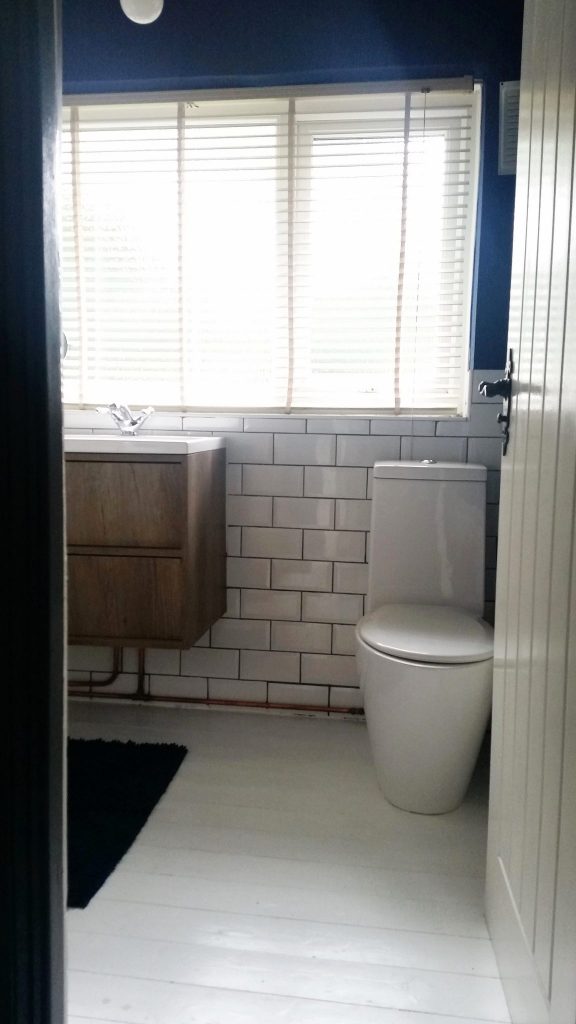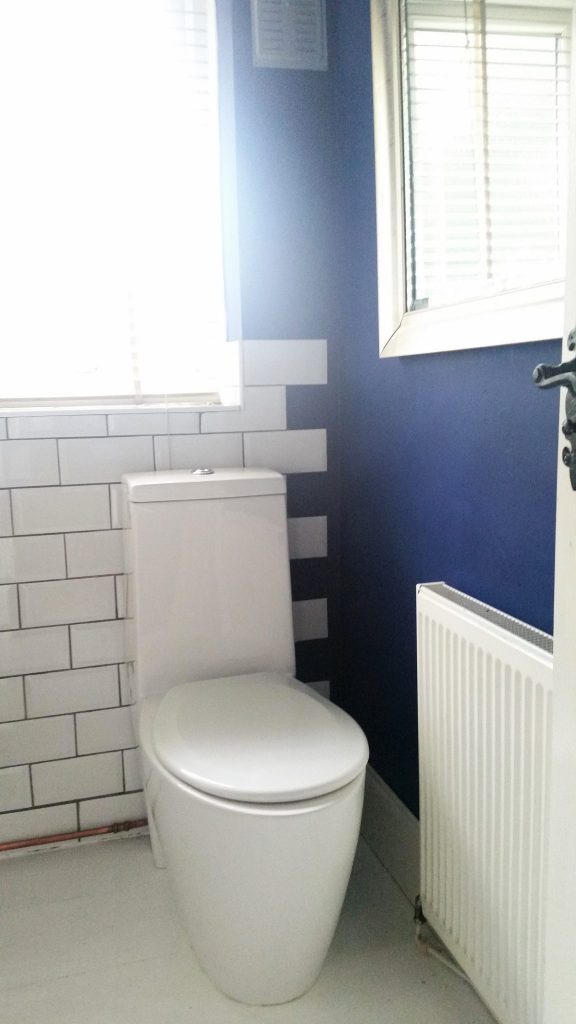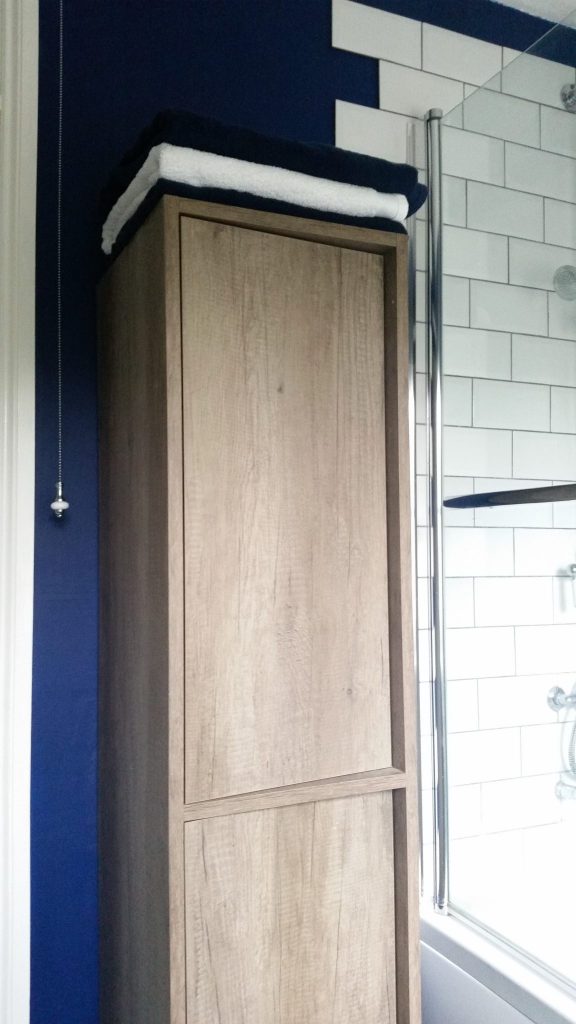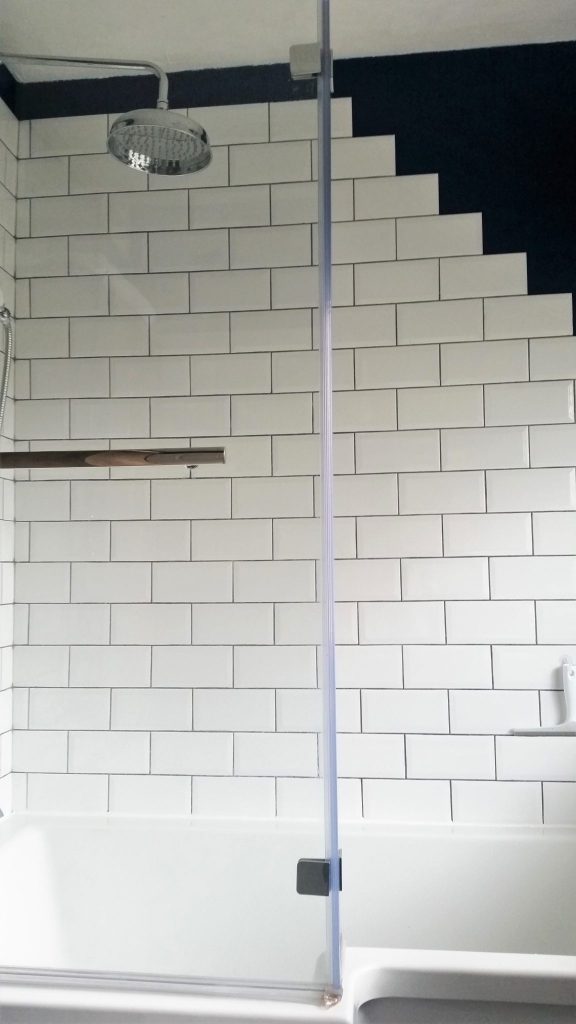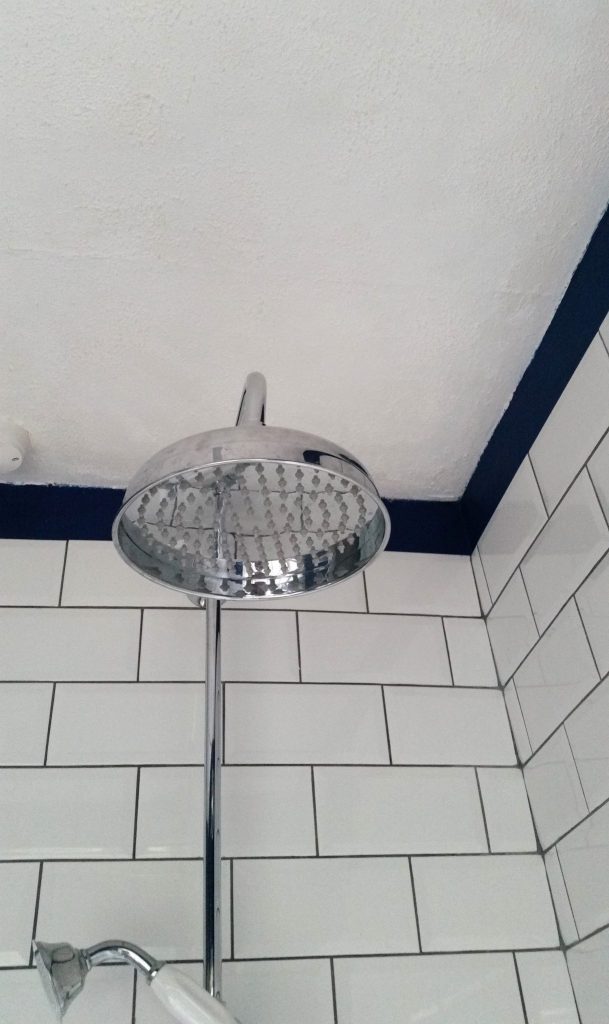 Our bedroom
Before: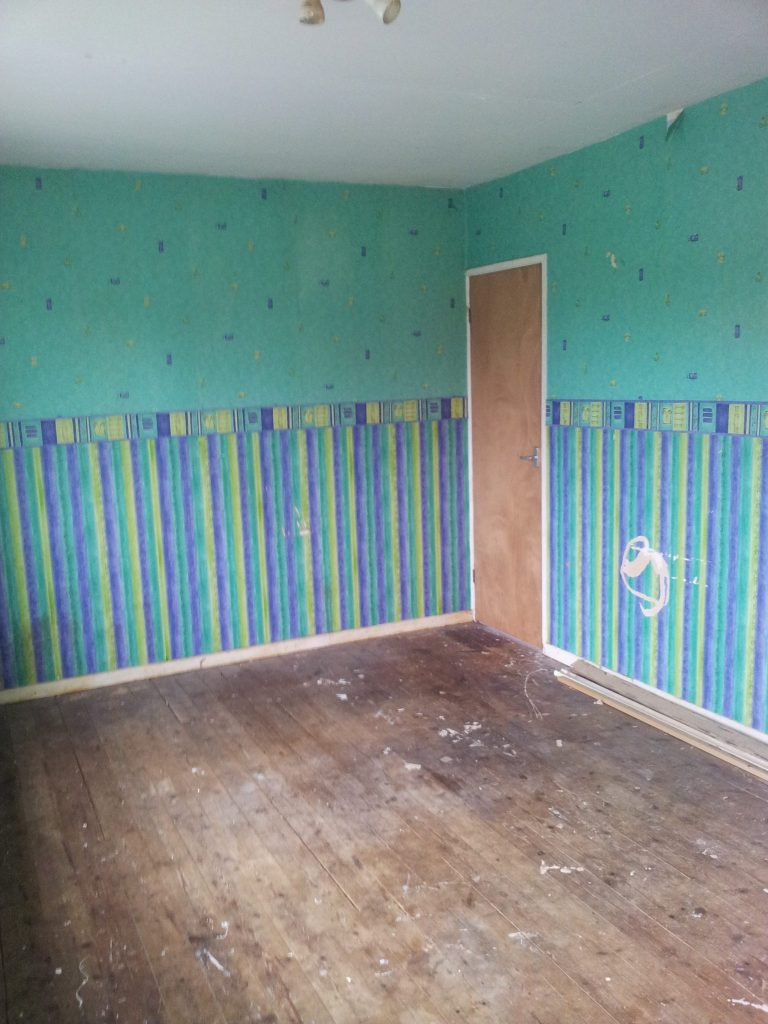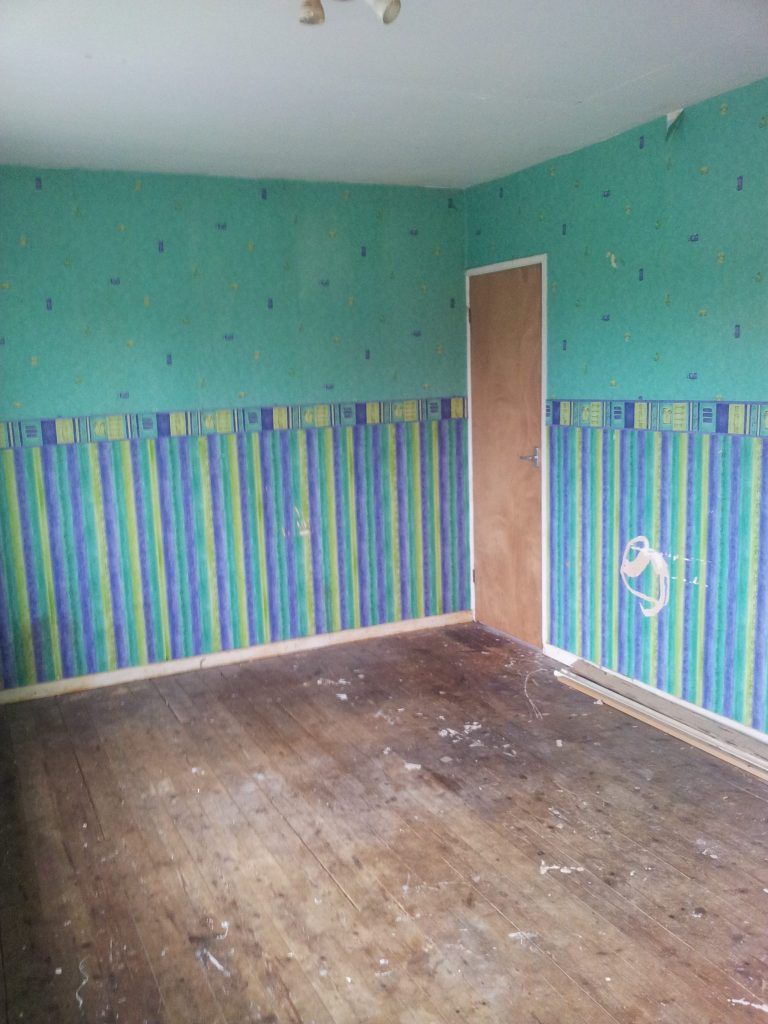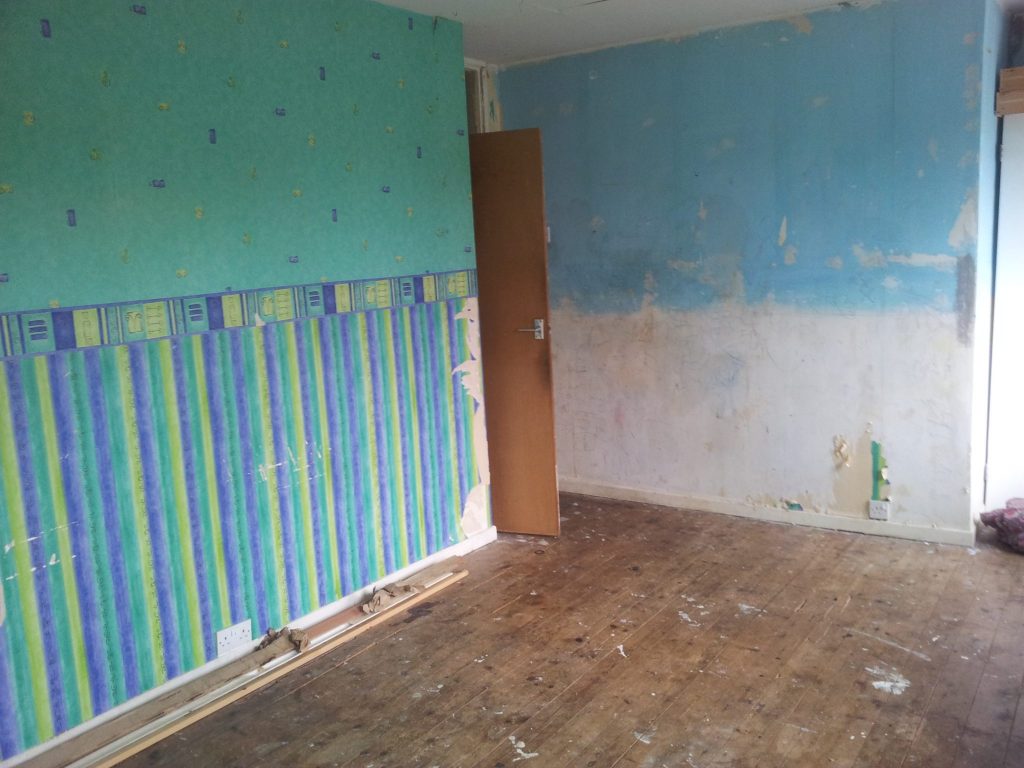 After: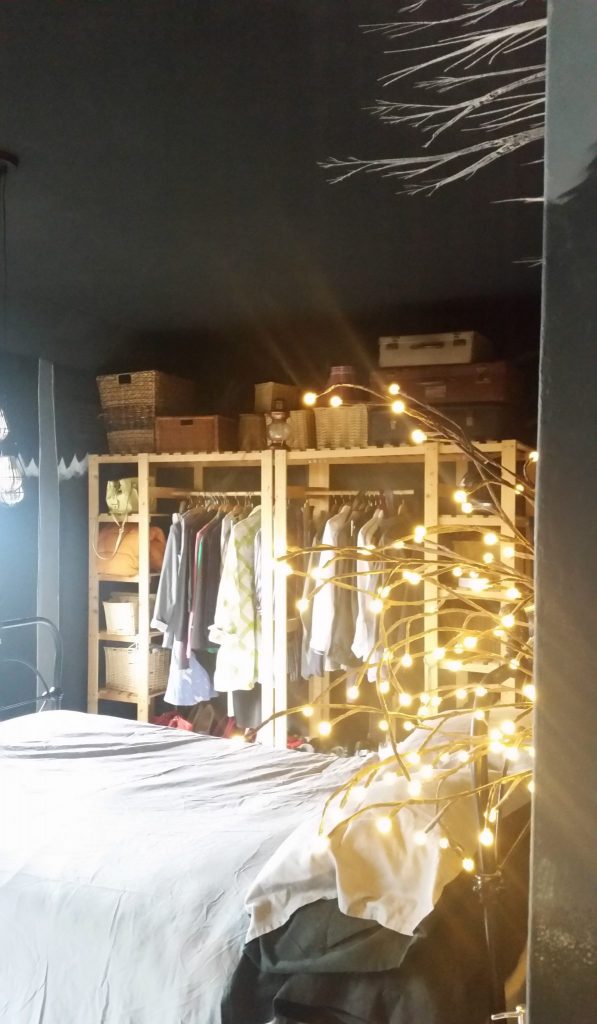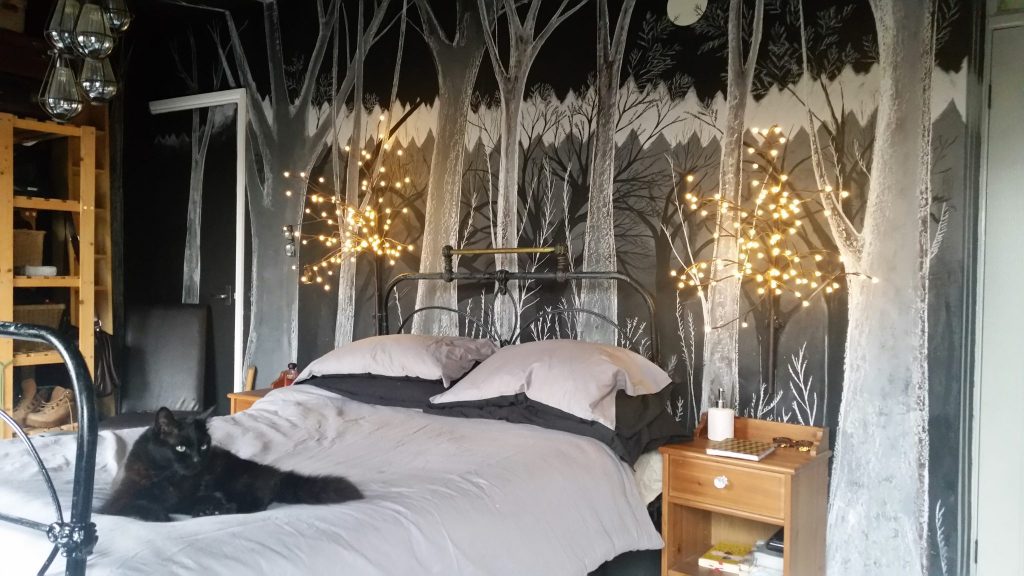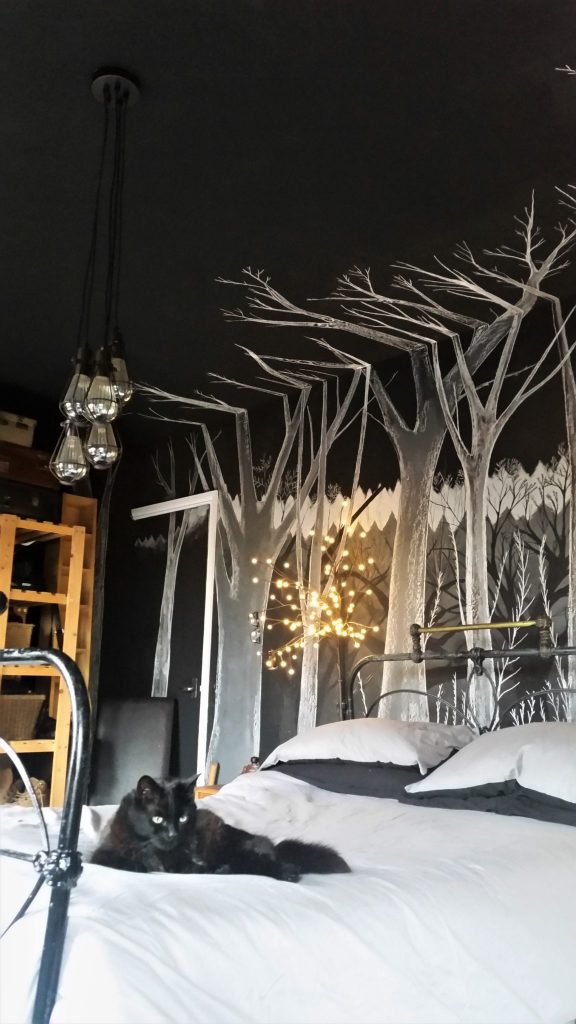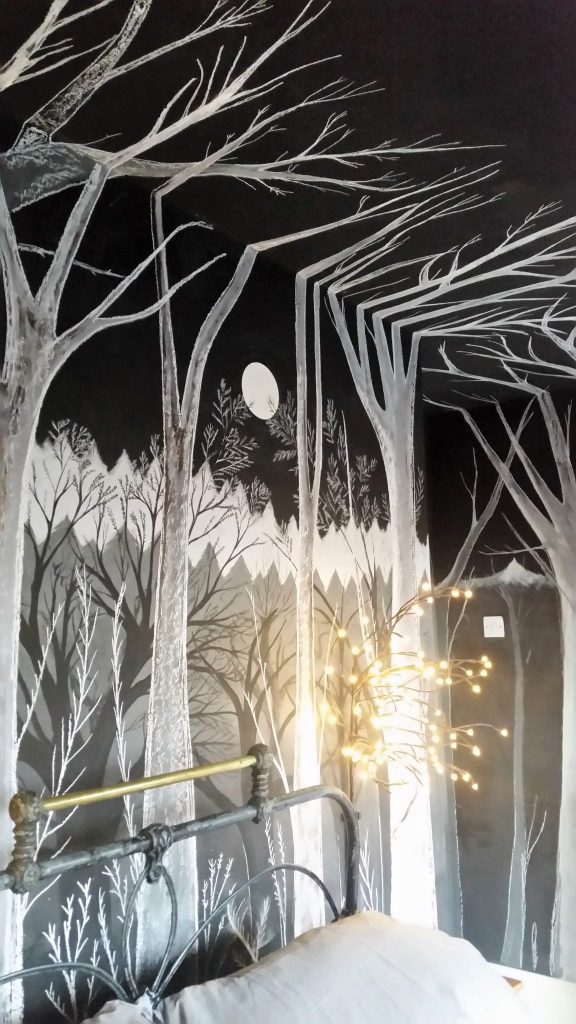 Our bedroom is definitely unique, and I love it – especially in the winter months when it feels like escaping into a cozy fairytale.
If you want to try a bold mural yourself – just go for it! It's only paint, after all!
Well? Did you make it through all that?
It was pretty bad at the start, wasn't it? Yes, we managed it, and it saved us a lot of money, but I'm not sure that I want to take on a project like that again.
Would you? Or have you? Let me know in the comments below 🙂
Like this post? Get more like it!
I'm taking part in the Monday Money linky with Lynn from Mrs Mummy Penny, Faith from Much More With Less and Emma from EmmaDrew.Info