Four top tips for tenants
:
Moving into a brand new home can be one of the most exciting things life has to offer; it typically signifies the start of a brand new chapter and a chance for you to really make a space your own.
If you have bought your home and own the property, the possibilities are endless but if you are renting somewhere, there are restrictions you need to be aware of. In fact, there are a number of rules and regulations (both legal and non-legal) that you should keep at the front of your mind when renting a property in order to maintain a harmonious relationship between you and your landlord.
The rules you should respect when renting a property
In order to make sure you keep everything running smoothly, here are a few words of wisdom to consider when renting a home or even a privately owned commercial space:
Make sure you've got insurance
From my past experiences renting and through talking to friends and family who have also rented properties, it's safe to say one of the most important things to tick off the to-do list first is insurance. Companies like HomeLet offer great home and landlord insurance services.
Keep your paperwork in order
Not only is keeping paperwork in order and up to date essential for staying organised and on top of payments, etc, it will also help massively if any problems do arise. There are plenty of law firms and solicitors on the market to assist you professionally if needs be but they are going to need access to all of the necessary paperwork. Keep everything filed in date order (not just stuffed down the back of a kitchen drawer) so you know where everything is.
Run an inventory before you move in
One of the biggest problems between landlords and tenants can arise when it comes to returning deposits at the end of a tenancy agreement. Sometimes a tenant can expect to get their full deposit back but if the landlord finds something wrong with the property, they can keep all or some of the money to rectify the issue. Running an inventory that both tenant and landlord keeps a copy of before you move in will ensure you're both on the same page and aware of the state the property was in before you touched it.
Always abide by contracts and policies
Before handing over the keys, you will need to sign a number of documents and contracts put together by the landlord or letting agency. Make sure you read these documents carefully (yes, even the small print!) to ensure you know what you should and shouldn't be doing. Typically, there are explicit regulations outlined about things like pets, smoking and property modification i.e. decoration and renovation.
Stick within these guidelines and you should be fine.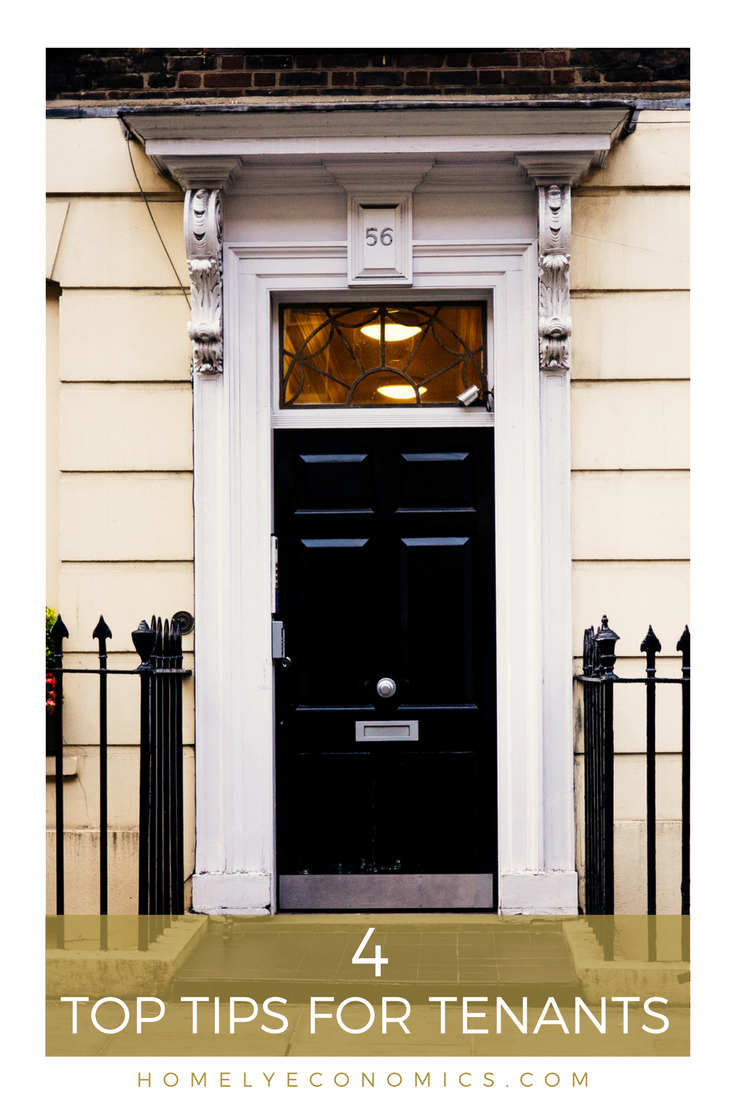 Over to you…
If you have any of your own #RentingRules, make sure you let me know as I'd be interested to hear about them!