These are my four pictures to sum up February 2017.
As I wrote not long ago (I only just dreamed this up, so had to backtrack for January) I post a picture every day to Instagram, and I've always thought of it as my picture diary. In this blog post series I'll get to pick four pictures and use them to illustrate my month.
Lancashire scenery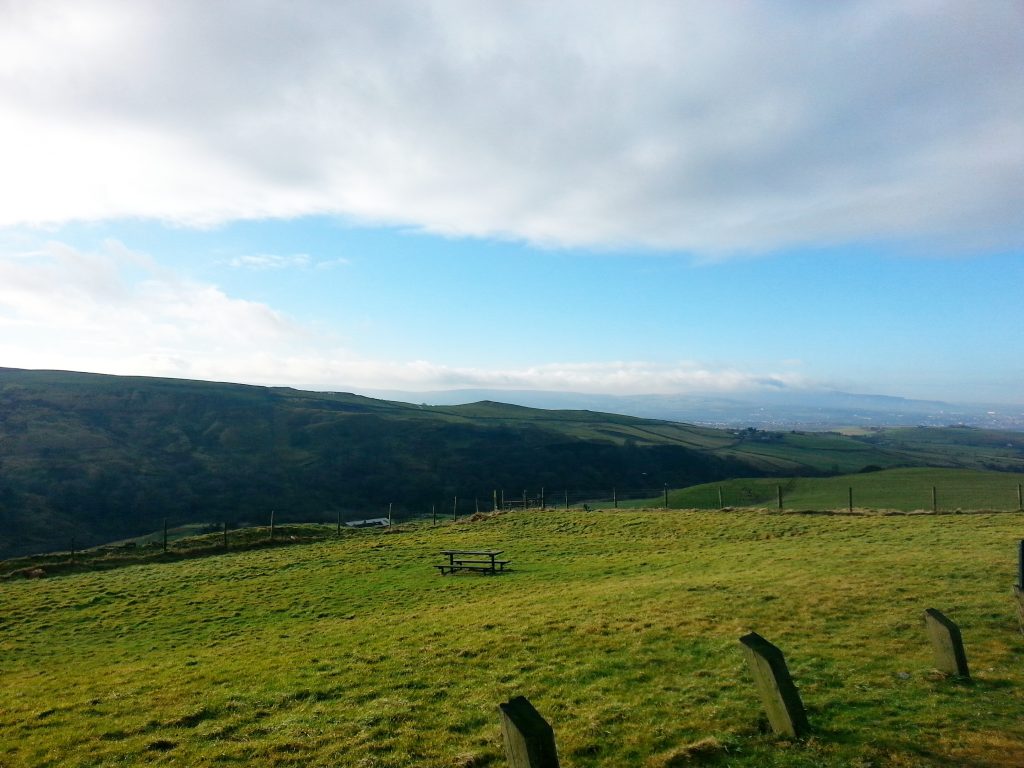 We live in Lancashire, and the scenery never fails to amaze me. When we were in the middle of our biggest savings push, back when we were raising a deposit to buy our house, we did a lot of activities outdoors for entertainment. We never spent much, but we made some wonderful memories!
We've ended up indoors a lot since buying our house, just because of the amount of work it needs to have done on it. When we get a chance to get out – and this is only a few minutes' drive out of town one Saturday morning at the beginning of the month – we still appreciate our free fix of natural kicks! But let's be honest, it's February and freezing, so we stayed in the car and enjoyed the scenery from the inside.
Leggy kalanchoe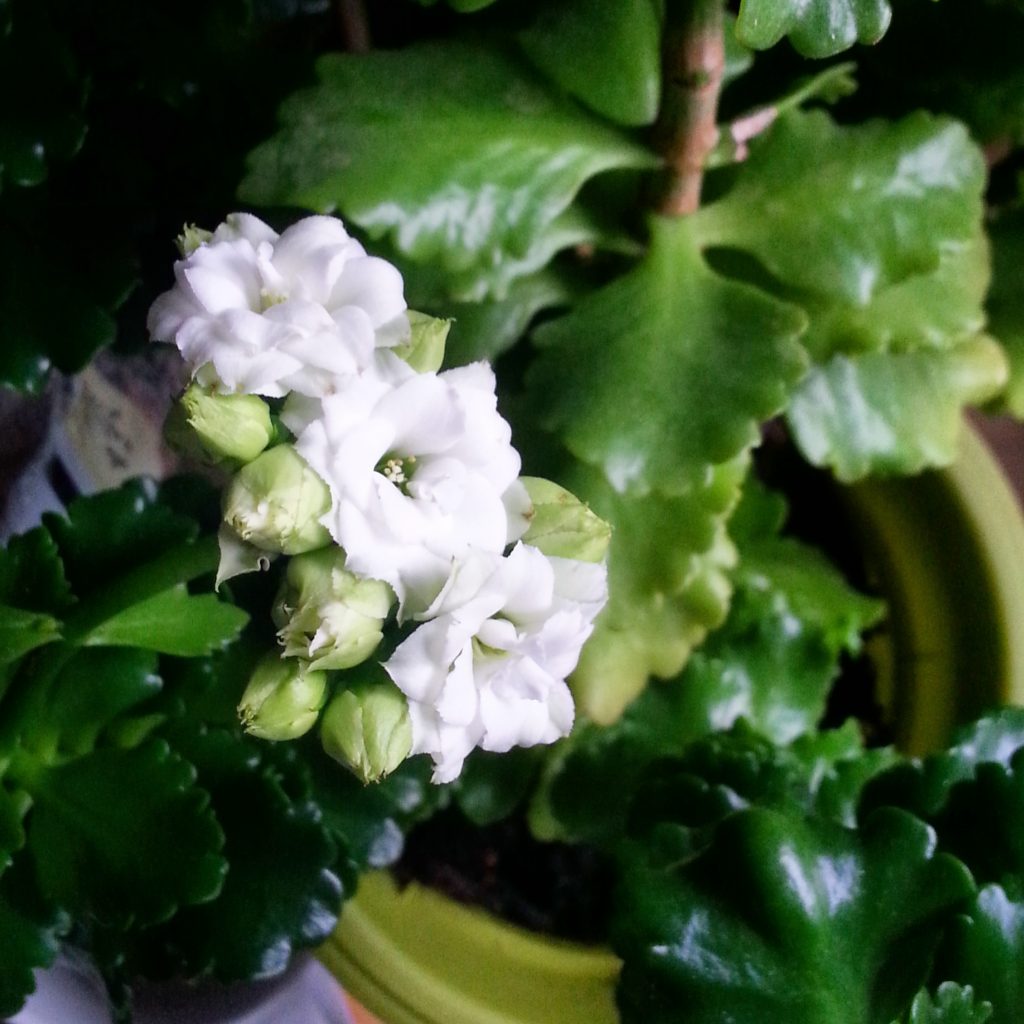 The kalanchoe that my mother-in-law gave me finally started to flower, after a long period of not knowing what it was or how to look after it. Thank goodness for the internet – I asked, and Twitter answered!
I do love my plants, but I'm not always great at looking after them. This kalanchoe was getting tall and leggy on the north-facing windowsill in the living room, but as soon as I figured out what it was and moved it to the south-facing window on the other side of the house, it took off. That, and I gave it a lot more water!
Morning orchid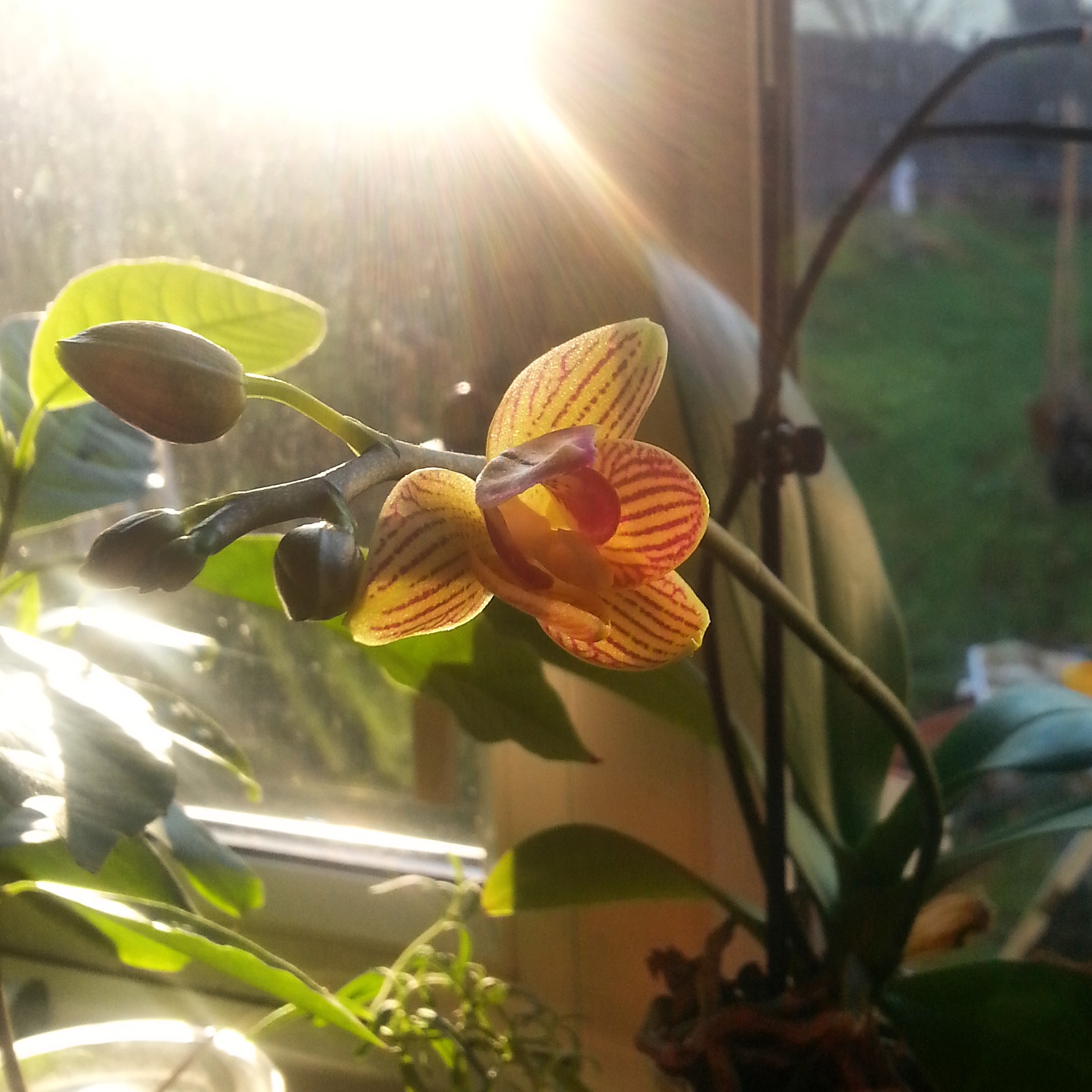 I started to feel absolutely rotten halfway through one Monday at work, and by the next morning I'd come down with the flu. Now, I don't mess around. When I come down with the flu, I mean come down like a bag of bricks. I stayed down for the next two weeks, and even after that had an icky throat infection that kept me grounded and very husky.
I took this picture one morning when I dragged myself downstairs to put the kettle on. No-one was up yet, and the sunlight through the kitchen window was hitting my little orchid in such a remarkable way that I had to try to take a picture. These things never come out quite as you see them (or at least not for me) but I knew that was a moment I'd want to capture.
It definitely made me feel better.
Black ceiling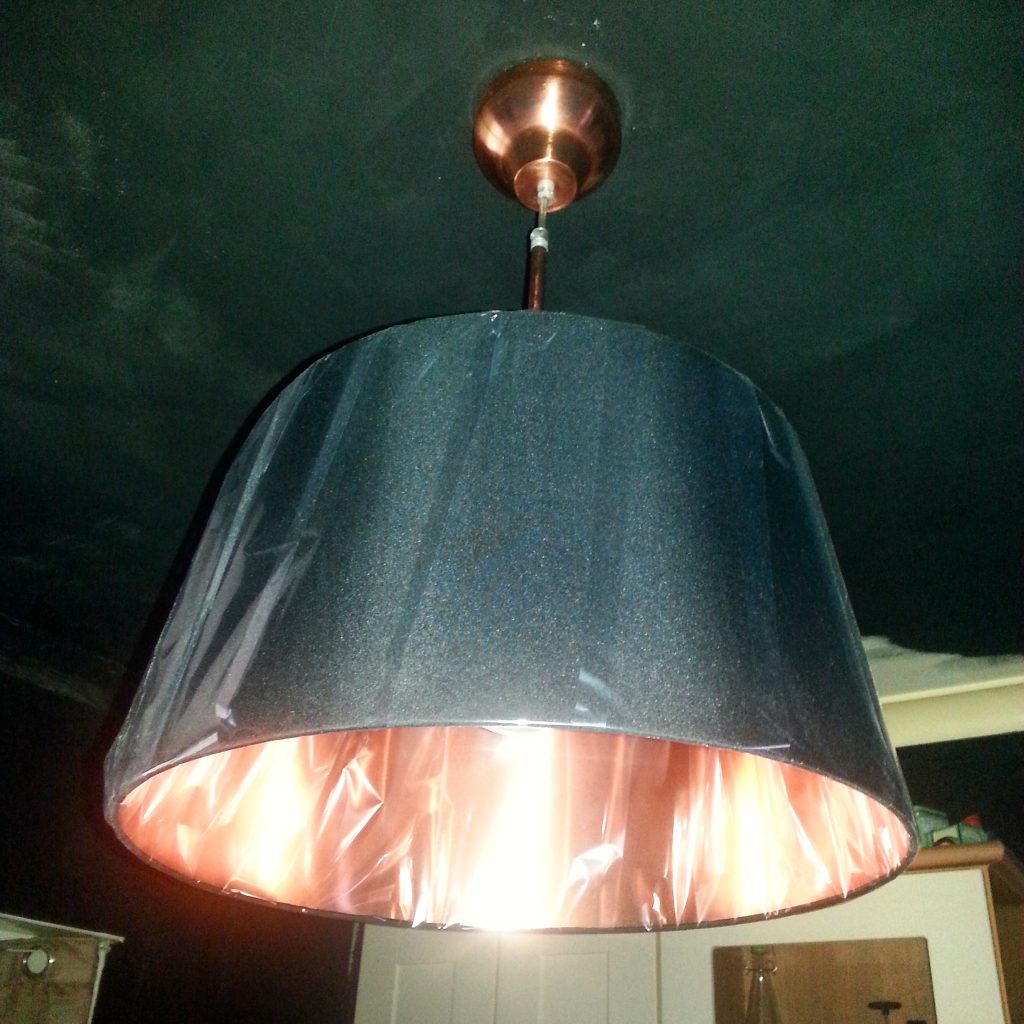 Before I spent most of my time coughing and blowing my nose, we'd gone into Manchester to pick up some things from the shops, and we finally found the perfect ceiling lamp shade from Clas Ohlsen. We seem to have a thing for their lighting, as we've bought three lamps from them before this!
We needed to give ourselves the kick start to make us get on with the decorating again. The work has stalled and it really needs to get going! Buying this and wiring it in did the trick, but it made Lord Balders come up with an idea I didn't really go for – painting the kitchen ceiling black.
Eventually I gave in. It's the right choice because of the nicotine stains left on the ceiling by the previous owner, and the fact that the walls are already black. Plus, we don't mind a bit of drama, and our other ground floor ceilings are a very dark grey, and we love them. So come back for more pictures of the kitchen as it progresses, and see if it turns into a glamorous space or just the Bat Cave à la council house.
That's my four pictures for February.
I felt as though the month passed me by, being ill for so much of it, but there were good bits to celebrate as well. How was February for you?
Read January's month in pictures.