My month in pictures.
I've been taking a photograph for Instagram every day for just a month short of a year now. I've decided that it would be a great idea to publish a blog post selecting my favourite Instagram photos of the month – photos that meant something to me, illustrated our month, or made me happy in some way.
Here are my favourite pictures from March!
1 – Child Maintenance
In March I ramped up my focus on child maintenance with a guest post for Gingerbread.org, and more posts of my own. I boosted this Instagram picture on Facebook (the first time I've tried that!) and included a link to this post on undeclared income and child maintenance dodging.
The response was fantastic – there were so many comments and shares. Thanks to this picture and the post I sent 22 visitors to Gingerbread's letter to Caroline Nokes. That makes me feel as though I've accomplished something, however small; several people who were frustrated have been able to take positive action for their child maintenance cases, and make their voices heard. I feel as though I've found a way to really help people!
I appreciate that not everyone who reads my blog will be affected by child maintenance, but so many people are, and they are too often ignored. I'd like to think that I can provide help and interesting articles for them here as well.
2 – Bass and guitar lessons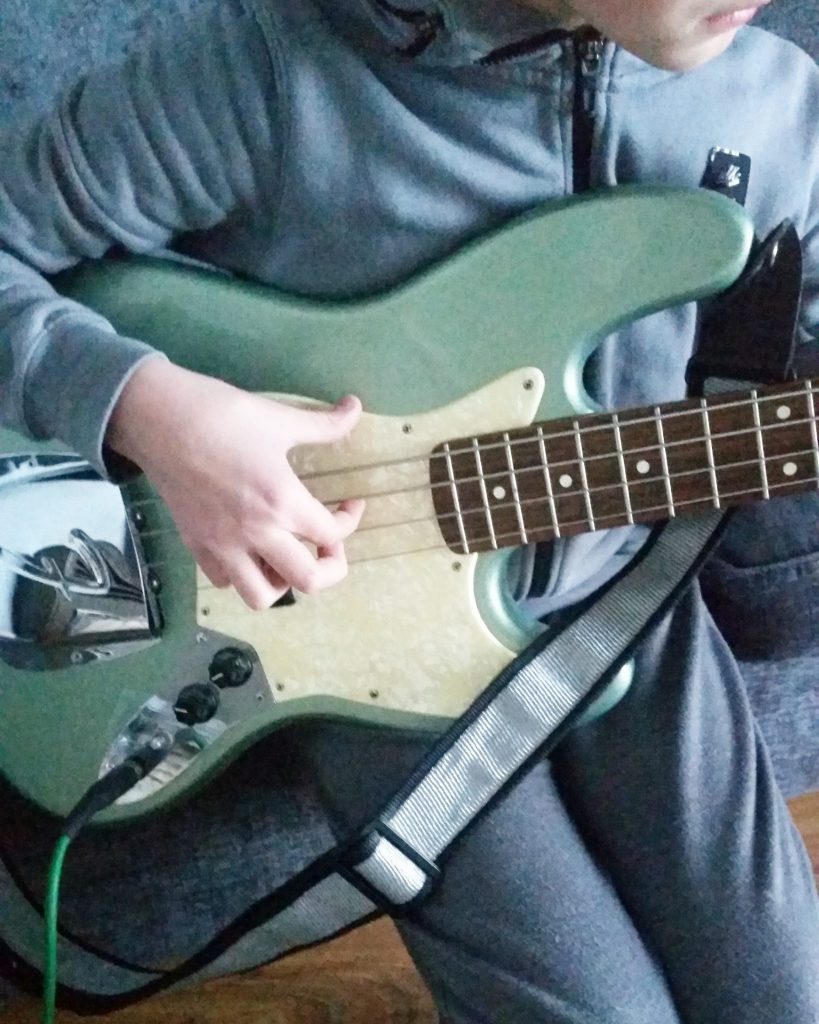 This grainy pic is of my son, practising on my beloved Mexican Fender Jazz bass. It's my best instrument, and although I haven't played in a long time and I'm seriously rusty, I still know enough to teach my lad the basics. I've wanted to do this for ages, but he wasn't interested enough. Something clicked after starting music at secondary school though, and now he has the bug.
He's mostly interested in the guitar, and he practises on my electric and acoustic six-strings, but seeing him with my bass makes me happiest! Soon I'll write a post about choosing a starter guitar for your child or teenager.
3 – Mum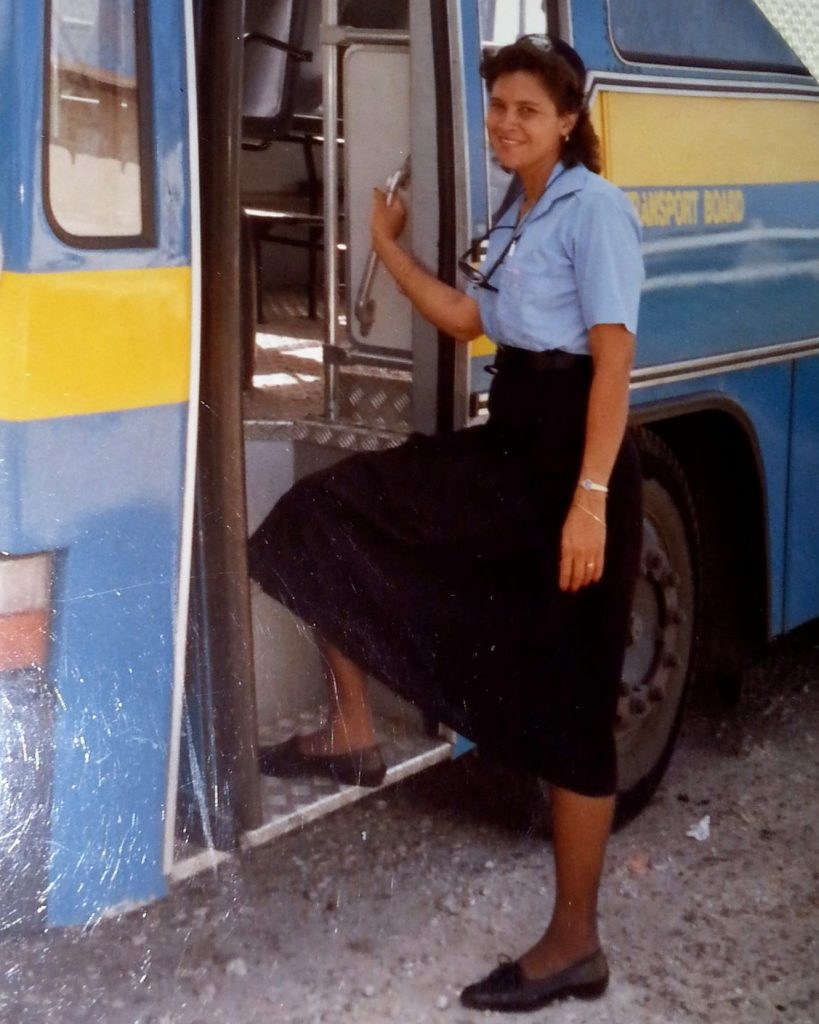 This month I finally got around to writing a post about my mum and what I've learned from her about money. It meant a lot to me to be able to share her story and how it's affected me, but even so, I could have waffled on for a lot longer than I did.
She said she read it with a tear in her eye… well, I wrote it with one in mine as well, so I got something right there.
4 – Sun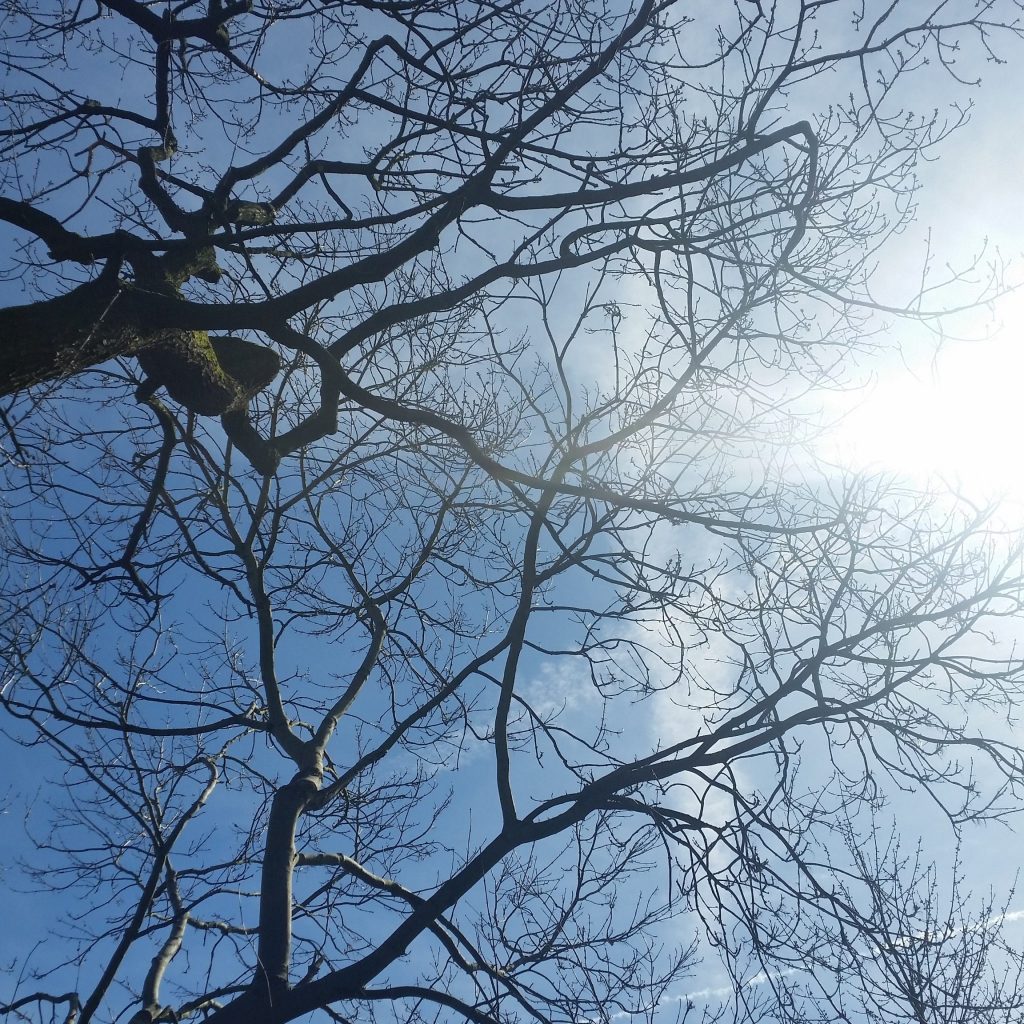 It's finally spring!
It was so good to finally get back into my garden/wilderness and enjoy the sunshine. Although I'm so happy to see the back of that winter, I can't help but think about the next one just around the corner… is that depressing or what? Yeah, it's a bit grim. Maybe a few more sunny days will make me see things differently.
Bring on April!
Read April's month in pictures.