In the last two weeks, I managed to sabotage my money-saving plans by starting a new, extreme low-carb diet. So now instead of coasting by on autopilot, I've ended up sinking some dosh into oddities like coconut flour and more cream cheese than I've ever bought at once.
It seems to be working out for me, but all I can say is that I WANT ALL THE FOOD.
So let's talk about something else besides food – here's what we've done to claw back some cash!
Fence panels are finally up, at a bargain price
We love our garden, but it was a bit exposed at the back, which was a pain sometimes when there was a bit more foot traffic than normal.
We wanted to get some 6ft fence panels up, but the first store we went to would have charged a lot more than B&M, which is where we eventually bought the panels. Shopping around pays off!
New cardboard box shelves
One of my most popular posts on this blog is how I made cardboard box shelves.
Well, this week I've been at it again with a new cardboard box shelf project, using up leftover wallpaper that was going to be thrown out! I'll share that when it's all done, but so far I'm really pleased to be able to make something useful out of literal refuse.
Revamping our coffee table with chalk paint
We started the process of painting our coffee table ages ago, but what you don't really think about is the fact that chalk paint needs to be waxed afterwards. Thing is, I have an ancient pot of wax that I bought in 2011, and it's still fine (wow!) but we just didn't get around to finishing the table.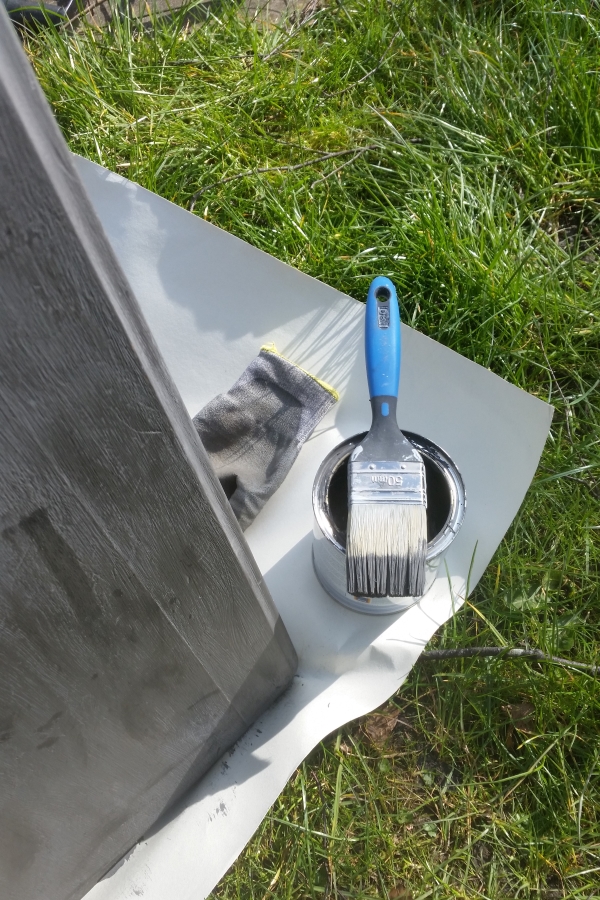 The laziness tax was getting oil and water stains on the table and having to sand it back a bit and touch it up. However, I've been good and finished the job – so now we have a greatly improved coffee table at the cost of a tin of chalk paint from Aldi!
Getting our TopCashback payouts
Because we saved our TopCashback payments to get them as a larger amount, we both received them as virtual Mastercards and got a bit of a bonus over what we would have received as a cash payout.
Choosing to get our cashback this way made me think of the best ways of using up a virtual card, so I wrote them up into a post to share with you – how to use up a virtual Mastercard.
Weightlifting bargain
Whizzing through Aldi on a mission one day, we found that their weighted vest was almost half price! Random thing, you might say, but Ste's workouts feature lots of chin-ups, and a 10kg weight vest is just the thing for increasing the challenge. He's been combining it with my ankle weights and dropping weight through his sets.
I can't do a single chin-up so of course I'm super-duper impressed now!
Over to you…
Have you found any ways to have a frugal fortnight too?
I'm linking up with Cass, Emma and Becky in this week's 'Five Frugal things I've done this week' linky.