This post contains affiliate links, marked by *
Weird ways to keep warm in winter
Every personal finance blog has to have the usual tried-and-true and let's face it – somewhat boring) ways to save money on energy, and this blog is no different. However, before I get on to the basics, I thought I'd add some weirder ways to warm up in winter.
Why not?
1. Bubble wrap window insulation
Now I have to say, I am wary of sticking bubble wrap on my windows in case I start looking like the hermit next door.
Seriously, there's a hermit next door who has black bin bags stuck on his downstairs windows, and I don't want to look like I'm starting a neighbourhood trend.
Still, we've moved to a bigger house with a few single-glazed windows, an attic roof window and a single-glazed lean-to room. We seriously need to insulate if we're going to survive the winters without going broke!
So I will be gathering up bubble wrap and testing this on the less conspicuous areas, and I'll let you know if we stay warmer and if we get any funny looks.
2. Make furry friends.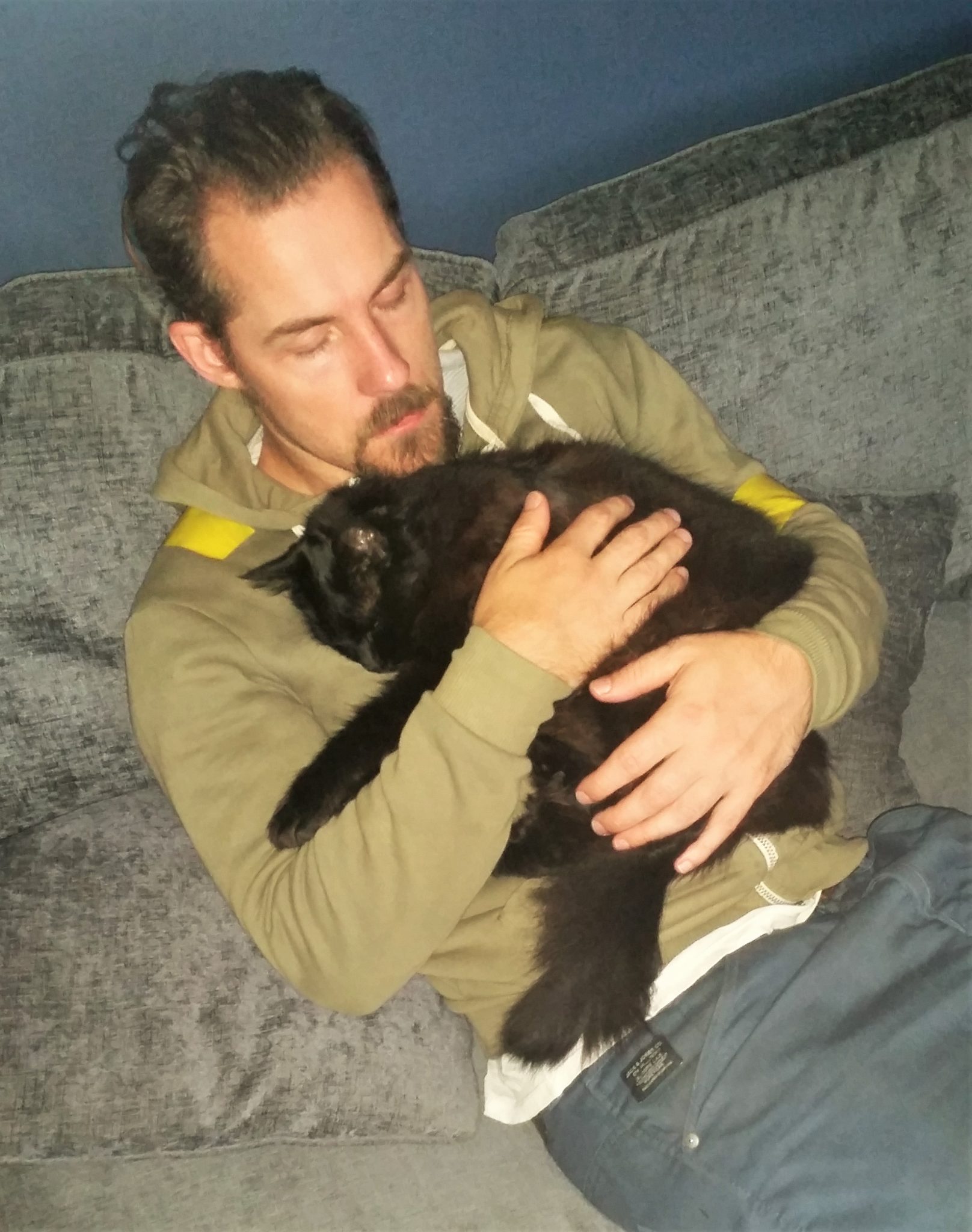 We're down to three cats, so I suppose that's the optimum ratio of cats to people – 1:1 – ensuring that they don't rise up and enslave us (any further). In theory, each one of us would have a walking, scratching hot water bottle to cuddle up to, but in truth, they have a habit of going where they want when they want, and aren't great for convenient heating.
Also, they cost us a heck of a lot to maintain, so I don't think we're saving money by having them around… but when they play along, they definitely ramp the coziness level up to 100%.
Maybe you could go a bit further and wear your cat as a hat – it doesn't look very comfortable (at least for the human), but it would definitely keep your head warm.
3. Cling film window insulation
Now how many forms of plastic can I come up with to stick on the windows?
Seriously, though, forming a rudimentary double glazing by trapping a layer of air between the window and a sheet of plastic film has been around for ages.
Trawling around forums has informed me that many people do it with regular cling film (although I'd try to get extra wide cling film*) but there is also specialty window film just for this purpose.
4. Live in your dressing gown
I don't know why I went so many years without this, but when I moved up north I was initiated into the delights of spending every spare moment in a dressing gown*.
I think the thing that swung it was going over to a couple's house for the evening and being greeted at the door by the husband wearing his dressing gown and oversized comedy bear slippers.
I won't go as far as massive comedy slippers for fear of falling down the stairs, but a nice, warm pair of slippers* that won't make you feel like you're turning into your grandmother would do the job.
Personally I wouldn't go so far as to leave the house in it, but indoors, I'd say never let anyone get between you and your dressing gown.
5. Plastic bag socks
Ok, this sounds barking mad, I know, but quite a few years ago one winter I was walking along with a friend who had come to Britain from Nigeria in the 1960s, and I started to complain about the fact I could no longer feel my toes…
My friend quickly informed me that what I wanted to do was to put on a pair of socks, put on a plastic carrier bag over each sock, and then another pair of socks.
Well, I wasn't ready for this info. It's a big step, going from tramping around all day in a dressing gown to tramping around with carrier bags on your feet, and I still had a modicum of pride to cling on to. But hey, pride doesn't keep your toes warm. I will eventually get around to testing this for the sake of my readers, I promise!
Apparently it's a known 'thing', as it works as a vapour barrier liner, of the sort that experienced hikers use.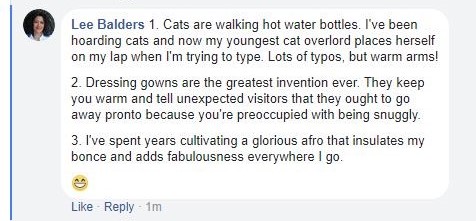 Over to you…
Give us your weird ways to stay warm in winter – sensible tips are coming soon as well, I promise!