Last month I said that my husband warned me that my weekly spending would be a really boring read.
Well, last month's spending was still a really boring read!
However… although I didn't spend much on myself, we did buy a few things for the house that I'll share with you, because we're so pleased with them.
HoMedics air purifier
This air purifier cost us £44.75 and it was great to finally get one after having it on our list for such a long time.
electriQ robot vacuum cleaner
A robot vacuum cleaner wasn't exactly a priority for us, but we decided it would be a good way to keep on top of the mess that the cats make downstairs without driving us crazy.
I was worried about getting one and finding out that it only swept, not vacuumed, but this one does the job and is pretty clever too. It's almost turned into another pet (we are crazy anthropomorphisers, I know)! We call him RoboCop.
Can you see a common thread with these things? Yep – it's the cats. These little monsters are filling our house with fluff and stuff and generally costing us a fortune. It's a good thing we love them, right?
Those were a couple of household buys that neither one of us had to pay for out of our personal money. So what did I spend on myself?
What goes into the spending diary?
All the things I've bought for my sole personal use. We decide on household items and shared interests, and they come out of the household budget.
Any cashback earned goes back into the household budget.
A gold pencil holder from Poundland
I saw it and I decided I had to have it. Since then I've done nothing with it. Do I regret it? No way!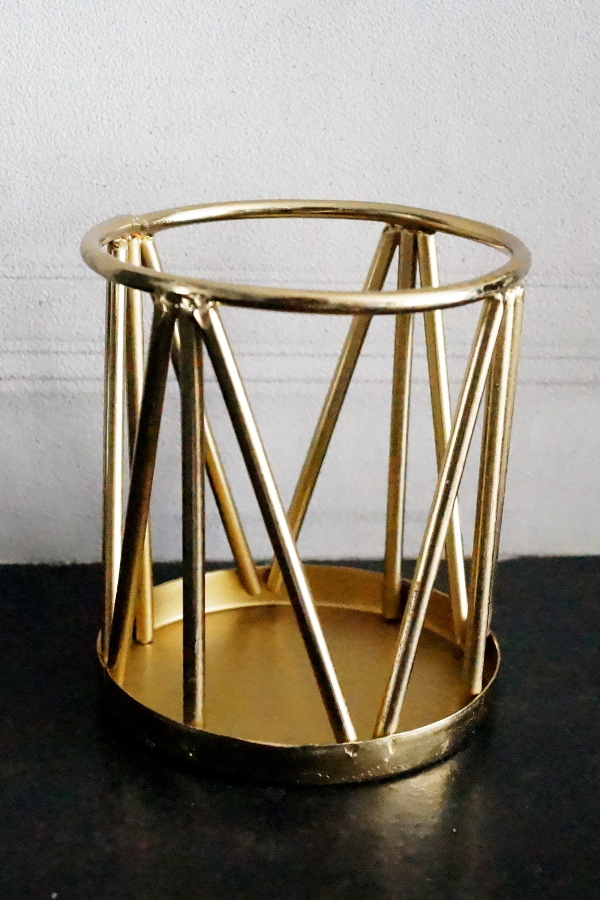 Total spend: £1
There could have been other things, to be fair, but Ste persuaded me to put them off so we could save up for some of our bigger household items. Sometimes it irks me, having to say no when I have budgeted funds for something for myself, but saying, "maybe later" is why we have managed to do so well with building up savings.
Budget rollover to this month: £130.21
I started February with £81.21 and my spending brought me down to £80.21. On March 1st, we each got another £50 added to our budgets, so now I have £130.21.
As for those things that I'm eyeing up – we'll see how well I can do with putting them off whilst we put our spending towards the house.
Where's the rest of it?
As usual, you'll have to pop over to our grocery spending for details on what we've spent at the supermarket last month!