This post contains affiliate links, marked by *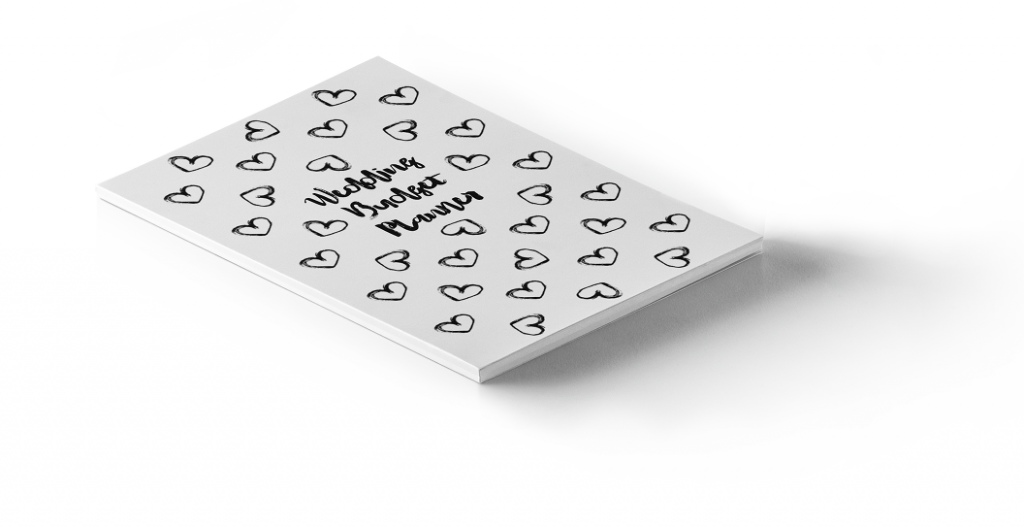 My Wedding Budget Planner is now available – now you can plan your wedding, engagement and honeymoon down to the penny, using the costs outlined in this article, and more!
Click here to get your copy on Amazon.*
How much money does it cost to get married?
Asking how much a wedding costs is like asking about the length of a piece of string, but when it comes to the question of how much it costs to get married, there's an easy answer.
The cost of getting legally married in the UK starts at £120.
What are the costs of a legal marriage?
All of these quoted figures are based on my local authority, Lancashire County Council. Find your local register office here.
Giving notice
Both of you will need to give notice at your local register office. This costs £35 for each of you, so £70 altogether.
If either one of you is from outside of the EU, EEA or Switzerland, and either one of you requires a visa to live in the UK, or does not have a Marriage or Civil Partnership Visitor visa or a family visa, the cost per person goes up to £47.
Ceremony costs
The cost of a ceremony at a register office starts at £46, but this rises with the day of the week and the time of day. A ceremony on a Monday morning costs £46, but rises to £250 on Saturday evenings, Sundays and bank holidays.
If you want to have a ceremony elsewhere (it has to be an approved location) then you'll have to pay the registrar to come to the premises. This starts at £86 for a religious building, and for approved premises, it's £275 on a Monday to Thursday and rises to £400 on a Saturday, Sunday and bank holiday.
Wedding certificate
The wedding certificate costs £11.
Booking fee
Not often mentioned is the ceremony booking admin fee, which varies from place to place; again, in Lancashire this is £30 payable on the date of booking.
Budgeting for your wedding
I planned my wedding on a tight budget, and you can too. Here are some ideas to keep in mind for prioritising when it comes to wedding planning:
Legal costs – or else it's just a party and no-one's actually getting married…
Venue
Food
Drinks
Wedding dress & accessories
Groom's suit
Rings
Flowers
Bridal party
Photographer
Invitations
Entertainment
Do you need all of that?
Well, "need" is an interesting question. Of course you don't need any of it apart from the legal marriage bit, but if you want it, then make sure you incorporate it into your budget.
Start from the amount of money that you have saved, or that you can reasonably save in the time before your wedding. Be honest with yourself here!
How I planned my wedding on a tight budget
When I got engaged, I was a postgraduate student and a single parent, so I didn't have much time or money to spare on an extravagant wedding… or on any kind of wedding, come to it. I might have happily eloped if not for my husband wanting to have a traditional do for his friends and family.
Unfortunately, I lost the spreadsheet I used to keep track of my wedding expenses thanks to a mishap with a cup of coffee and my old laptop! I've had to guesstimate some of the categories, but some others I retrieved from receipts. Read on below to see how much we spent on our wedding.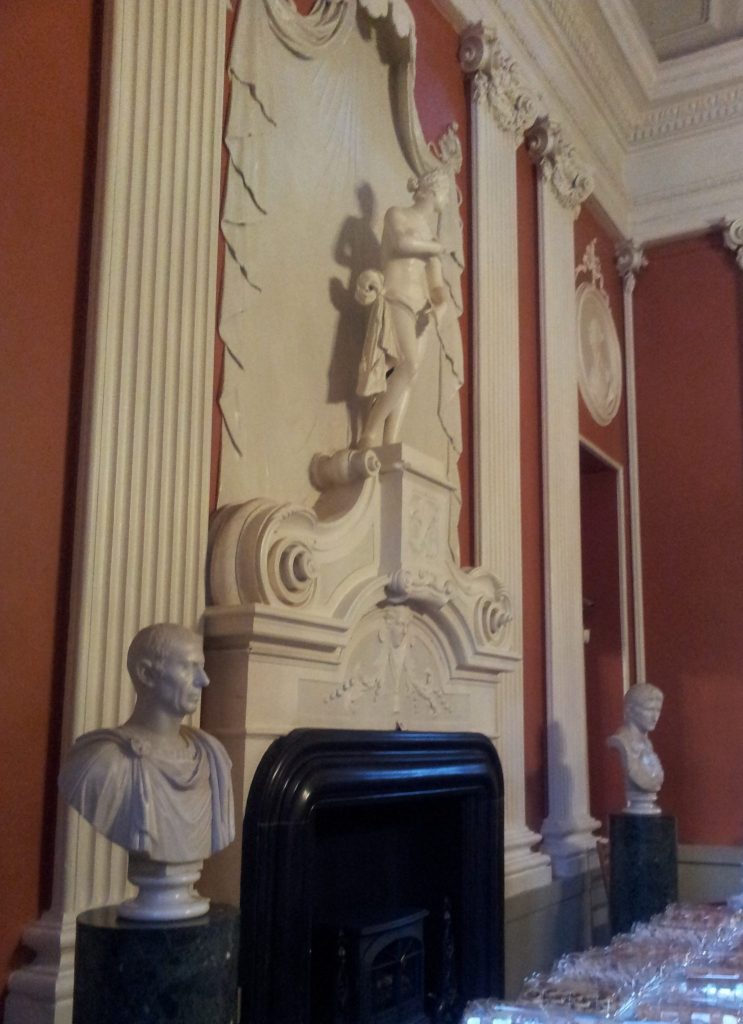 Here's our wedding budget:
Giving notice of marriage: £70
Ceremony admin fee: £30
Ceremony fee at register office: £150
Venue: £600 – Towneley Hall.
Food: £410 – buffet style.
Alcohol: £210 – then a paid bar.
Invitations: £0 – and a fair bit of time designing them.
Dress: £10 – and a lot of sewing. I actually paid for the dress years before, so does this still count?
Suit: £100(ish) – a black TopMan suit he still wears to this day and a black tie I embroidered with gold stitching.
Little Balders' suit: £100? I can't actually remember but it included a new black suit from M&S and a new pair of shoes.
Rings: £300? I'm not sure but I'll estimate it on the high side…
Shoes: £20.98 (£14.99 plus £5.99 p&p) Irregular Choice gold flats from eBay.*
Makeup: £10 – not entirely sure as I did buy a new eyeliner and a black with gold glitter nail polish, but mainly used my own.
Flowers: £155  – my bouquet was £80 and the rest were buttonholes.
Photographer: £0 – our pics were crowdsourced from guests and from my new sister-in-law in particular.
Entertainment: £0 – some friends donated a playlist connected to the venue's PA.
No bridesmaids, because I'm not into that.
As you can see, the legal costs of my wedding were £250, but the entire thing came in at around £2200.
His choice – the venue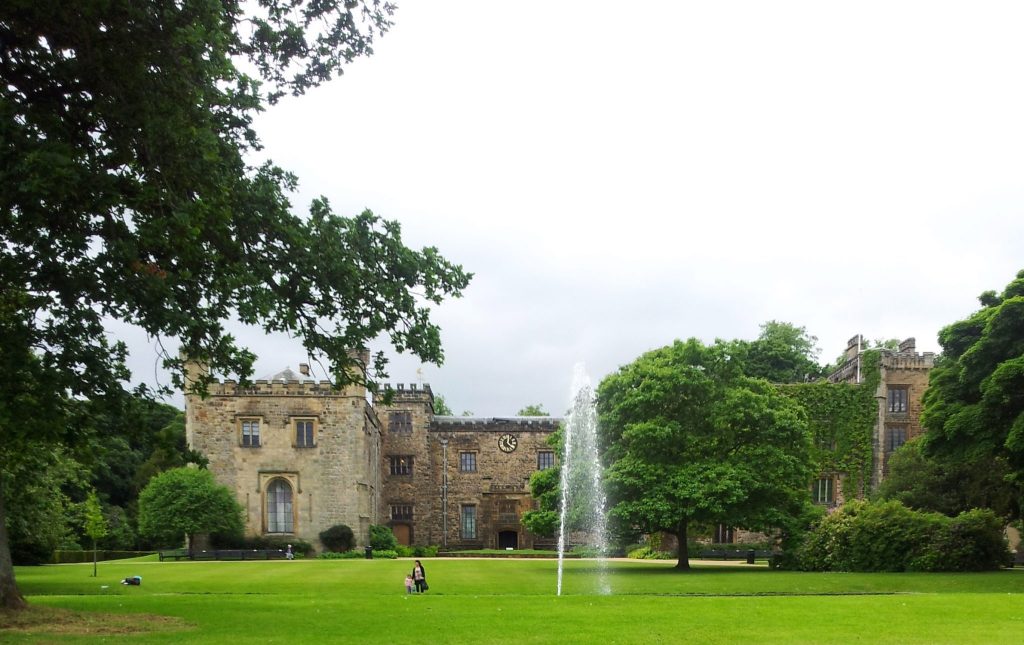 The venue on its own with catering and drinks came in at £1220. Pricier than I would have liked, but affordable as I had enough in savings.
The reason we went for this venue was purely because of my husband's love of Towneley Hall; it was the only place he ever wanted to get married, and making it happen was my gift to him. Of course, we were then tied to the venue's choice of caterers and supply of alcohol, but that was fine by us.
We were very fortunate to have our guests be given a guided tour of the stately home as well – it was probably the last thing they were expecting, but I bet it was a memorable experience!
My choice – the flowers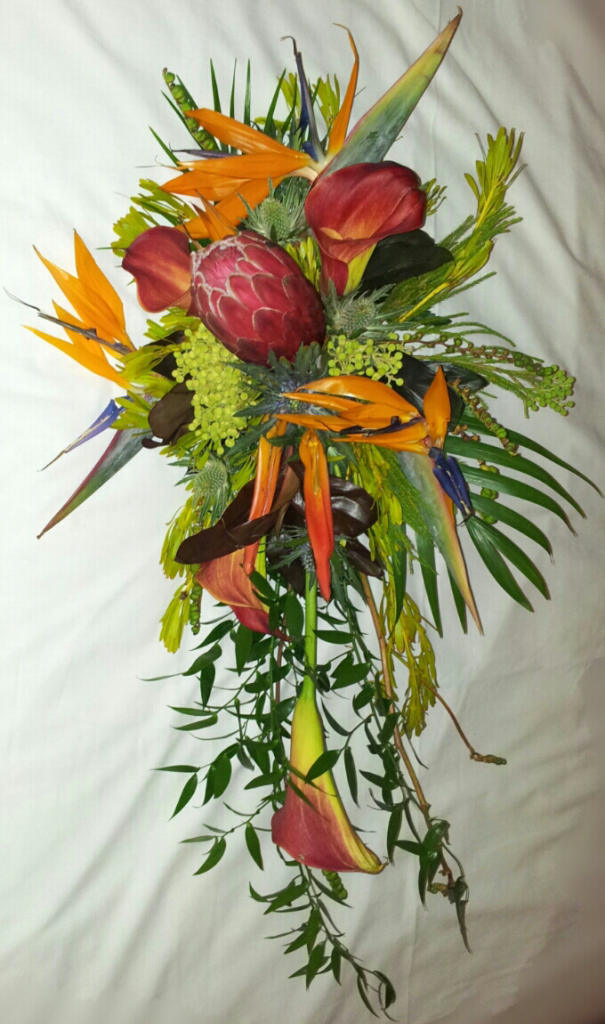 The only thing I wanted for myself was my flowers. Funny, because I don't like most of the traditions associated with weddings, and brides carrying bouquets comes from a particularly weird custom: using scented flowers to mask the bride's body odour! Still, I just wanted an excuse to have a lot of beautiful flowers around.
I wanted fresh flowers, but they had to contain tropical flowers as a nod to my roots. I ended up with a beautiful bouquet with strelitzias and proteas, which I was absolutely in love with.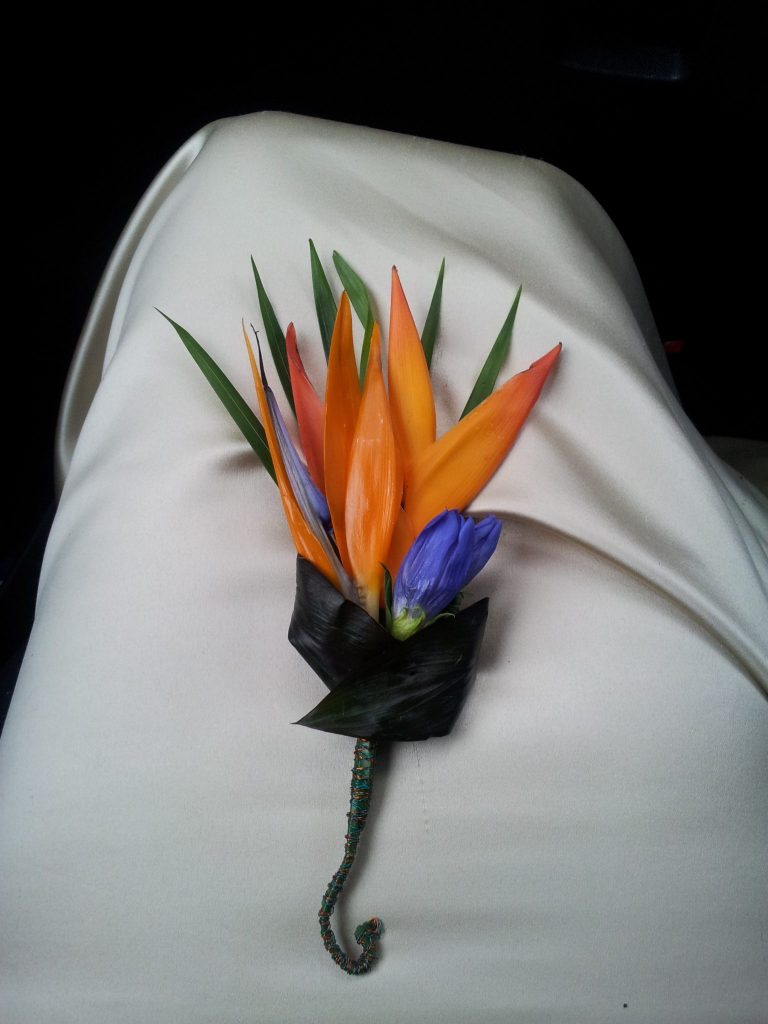 Spending £80 on a bouquet that I knew would fade might not seem particularly frugal, but it was the only thing I insisted on.
It's the ephemeral nature of flowers that I love, and that makes them such a luxury. But if you want to be super frugal (and have a smashing bouquet!) then I've found some similar silk arrangements on Etsy that you might just love.
No cake, please
I really don't like wedding cake… so we had individual blueberry pies arranged on a tiered cake stand instead… with one double blueberry pie on top for us. That saved us some money, but most importantly, it saved me having to pay for a cake I didn't want!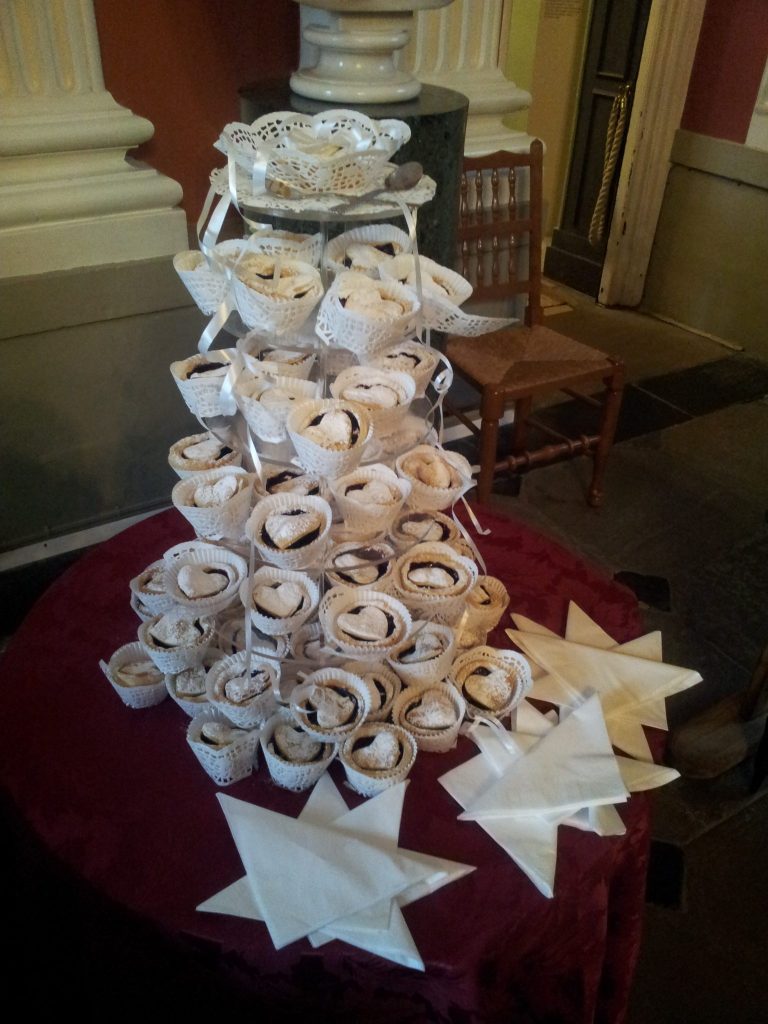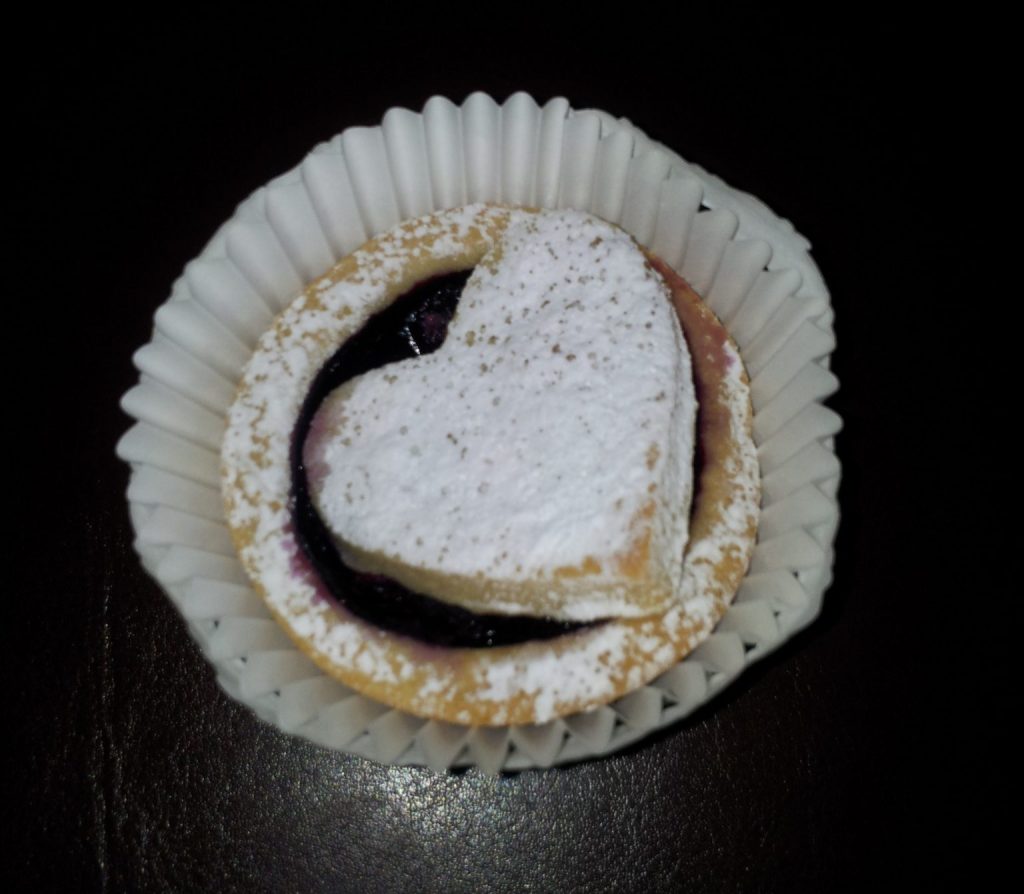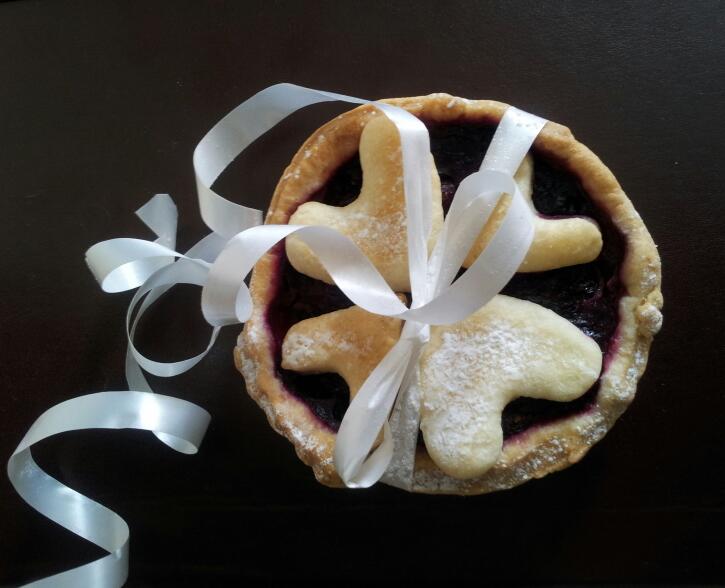 How to save money on your wedding:
Making our wedding day unique to us was the one thing that helped us to save money. We chose the things that were essential and focused our budget on them, and we left some things out because we simply didn't need them.
Sure, we could have done it for a lot less, but we could have done it for a heck of a lot more… and we'd still have ended the day as a married couple.
How to save money on your wedding:
Making our wedding day unique to us was the one thing that helped us to save money. We chose the things that were essential and focused our budget on them, and we left some things out because we simply didn't need them.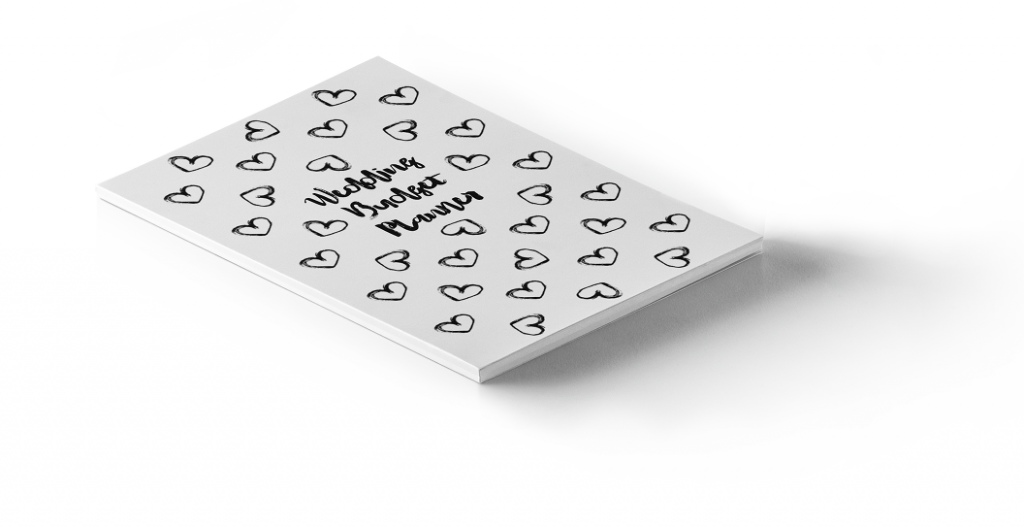 If you've found this breakdown of costs helpful, you'll love my Wedding Budget Planner. It guides you towards listing all of your essential costs first, and has suggestions for your wedding, engagement and honeymoon costs so that nothing sneaks up on you.
It's a great gift for a newly engaged couple, or a helping hand for keeping your own wedding under control.