This post contains affiliate links, marked by *
We've got something to tell you… we bought a house!
Yep, it was all done with so quickly and relatively painlessly that it seemed like barely a minute in comparison to the year of painstaking saving that had led up to it. Then, suddenly, we had the keys to our own home. Our own, very grotty, very smelly, home.
Of course, budget-conscious (tightwad) folks like us would opt for the fixer-upper over the ready-done house, so it wouldn't come as a surprise that our final choice was more than a bit rough around the edges.
So it happened that back in June 2015, we found ourselves dunked into a massive project – turning a nicotine-drenched, malodorous ex-council house on an historically disreputable estate into the Balders Manor.
Three things to look for when buying a house:
I know some people who wouldn't have touched this house with a… well, with any pointy implement of any length whatsoever; yet we grabbed it, for a few reasons:
1. the potential
2. the land
3. the price
Potential
Yes, the house was grotty, but it was big enough for us, with huge windows, no damp, and plenty of scope to extend, improve, personalise and, dare I say, add value.
Some might say that a property's potential is one of the most important of my three things to look for when buying a house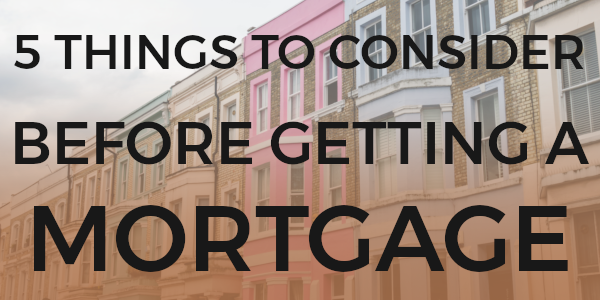 Land
Yes, it's on an estate with a dodgy rep, but we realised that the tide had turned after many of the council houses were demolished a few years ago and smart new social housing built in their place, with new management.
What's more, council houses in this part of the north-west are the only homes in our starter budget that will typically have gardens, and this house has a whopper of a back garden, as well as a front garden and driveway.
Hopefully, investing in hedge plants come bare-root season will help with privacy and a psychological barrier, and that combined with minding our own business will reduce the relevance of its location.
Price
And yes, it was cheap. Cheaper than anything else on the market at the time, which, combined with the 30% deposit our savings gave us, means that we have a great mortgage rate with repayments that are less than our rent was, and will be paid off in 11 years (if we don't fancy paying it off before then).
Three things to look for when buying a house – but what about the questions to ask when viewing a house? You can find my full checklist here.
Lots of "before" pictures!
So there's lots to fill in, but I'll just add the work-in-progress pictures so anyone who wishes to can go "Ewww!" and "Uggghh!" – just bear in mind that the 'after' pictures may be some time in coming!
The kitchen – could have been worse. Nicotine stained ceiling, one double glazed pane missing, manky exposed pipes and lots of gunk on the cabinets.
Dining room – Another missing window pane, with nasty nets & curtains.
Living room – the greige wallpaper concealing many sins…
The semi-iridescent carpet – the result of sun-bleaching and unknowable stains.
See my painted staircase project here, and have a look at the final version here.
The grottiest bathroom, after throwing out the grottiest bathroom rug, which had started to grow roots into the floor – weeks of epic struggle with this floor followed.
See how I cleaned up this floor here.
Update – check out the transformation!
Want to see what we did with this house? Click here to see our "after" pictures!
We made £20,000 when we sold this house – not a bad return at all on our time and effort, and it shows that the big-picture "three things to look for when buying a house" approach paid off for us.
But if you're curious about the I made up a checklist of questions to ask when viewing houses, and published it for you in this post – 40 Questions To Ask When Buying A House.
Of course there are far more than three things to look for when buying a house…
Would you like to have a handy list of house-hunting questions compiled for you in a convenient, easy-to-use notebook that you can take with you on multiple house viewings?
Then check out my book, the Homebuyer's Journal*, on Amazon!