March didn't throw out a lot of temptations for me to be honest – I wanted to spend money on things like social media schedulers instead, to get more time back instead of buying in things.
I was a bit crafty with trying a free trial of Hootsuite, which did help somewhat, but the paid plan wasn't for me. I'm still on the hunt for that perfect system to replace my manual pinning.
What goes into the spending diary?
All the things I've bought for my sole personal use. We decide on household items and shared interests, and they come out of the household budget.
Any cashback earned goes back into the household budget.
Plant pots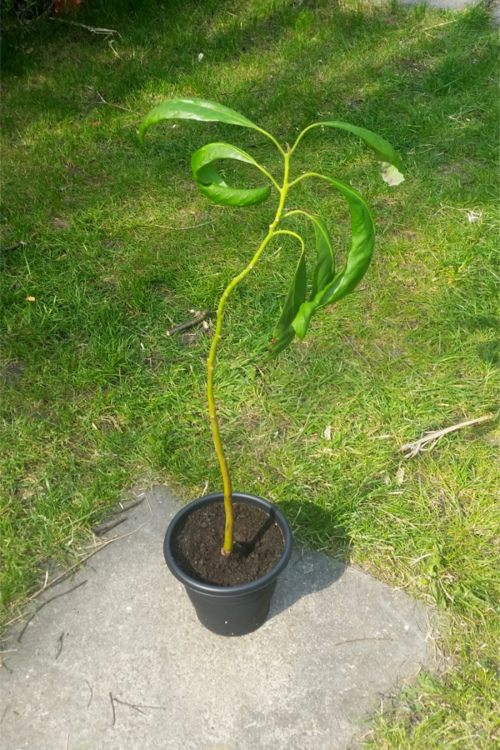 These plant pots cost £1 each and I got four of them from Tesco.
I used them for the avocado seedlings that I started growing back in 2016 – it's pretty bad that they've had to wait so long to be potted on properly, but the truth is that my gardening skills – both indoor and out – have been frozen since we decided to move.
I just lost the love for it amid everything else that had to be done, but it's time to get back onto it.
Still, can we think about the fact that these things existed only in water for three years? Wow!
Total spend: £4
I think I've started something now – I saw some gorgeous fat succulents in a store today and promised myself I'd go back to get them! Am I going to end up blowing all my money on plants?
Budget rollover to this month: £176.21
I started March with £130.21 and my spending brought me down to £126.21. On March 1st, we each got another £50 added to our budgets, so now I have £176.21.
Where's the rest of it?
As usual, you'll have to pop over to our grocery spending for details on what we've spent at the supermarket last month!